Happy Friday, shipmates! It's Alex, and I've got a couple really cool looking new releases for you to check out — then we're saddling our ghost horses and heading into the weird west for a little trip. Look, any time I can find an excuse to talk about weird westerns, I am there. Have a good weekend, buckaroos, stay safe out there, steer clear of ghosts, and I'll see you on Tuesday!
Let's make the world a better place, together. Here's somewhere to start: NDN Collective and Jane's Due Process.
Bookish Goods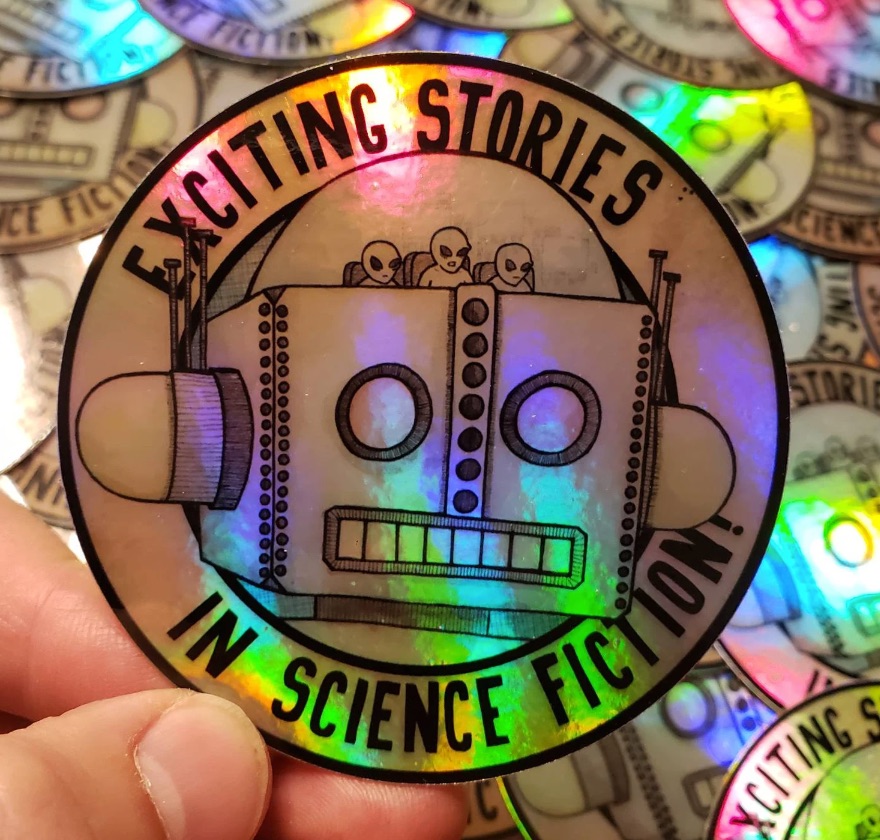 Who doesn't love a shiny, holographic sticker? More, who doesn't love a shiny, holographic sticker featuring a robot with aliens hanging out on top of its head? The answer is no one. $3.
New Releases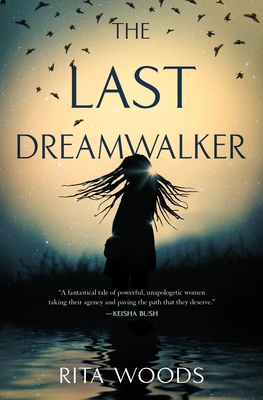 After her mother's death, Layla finds herself back in contact with her maternal aunts, whom she hasn't been allowed to even speak of for years. The news she hears is surprising: a Gullah-Geechee island off the coast of South Carolina now belongs to her. But as she learns more about this new property, and about her mother's past, she finds another unexpected truth. She's a Dreamwalker, a power passed down from her Gullah ancestors, and her family's past is darker and more dangerous than she could have imagined.
Lawman Solitario Cisneros lost his family and his country in the 1870s when the Rio Grande shifted its course and abruptly made the Mexican town of Olvido the property of the United States. But when a series of gruesome murders and kidnappings strike Olvido, he has little choice but to pick up his gun and badge again and try to keep the mix of Mexican, Anglo, and Apache residents from destroying the town and themselves as accusations swirl. He finds an unlikely co-investigator in Onawa, an Apache-Mexican seer who will help him unravel a mystery that is only cover for a battle between the immortal forces of good and evil.
For a more comprehensive list of new releases, check out our New Books newsletter.
Riot Recommendations
Inspired by Valley of Shadows I wanted to delve a little into weird westerns, one of my favorite subgenres, to be honest. (Unsurprising, I'm sure, considering I've written a space western!)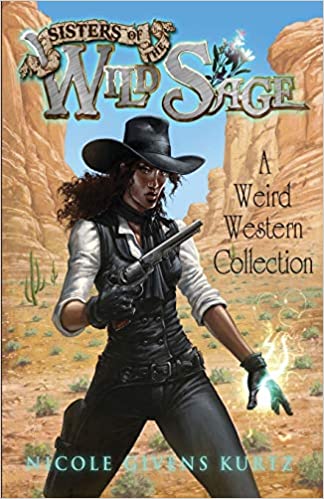 This collection of short stories by Nicole Givens Kurts (whose Kingdom of Aves series is also A+, check out Kill Three Birds) is all about what happens when you bring a gun to a magic fight — the gun tends to lose.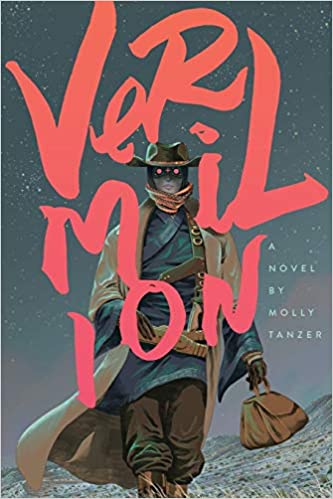 Elouise "Lou" Merriwether is not a normal 19-year-old — she's a gunslinging Taoist psychopomp in San Francisco, using all her skills to take down ghosts, shades, and geung si. It's no wonder she's more comfortable with the dead than the living. But when a bunch of the boys from Chinatown go missing in the Colorado Rockies, she saddles up and heads east to investigate. She just has to hope her skills better to dealing with the undead can get the living home alive.
See you, space pirates. If you'd like to know more about my secret plans to dominate the seas and skies, you can catch me over at my personal site.