Hello and happy Monday, Epic Insiders! No announcements today, just books.
What Are You Reading?
Since I wrote to you last, I finished the stack of four Laid-Back Camp manga I had out from the library and have requested the next eight or so, because I can't get enough. Every year, when the weather starts to cool off, I hit a brick wall of tiredness and general malaise. These sweet and gentle manga volumes are exactly what I'm looking for. I've since learned there's a word for this genre! Iyashikei, or "healing" manga/anime. Isn't that amazing? I need more healing reads in my life.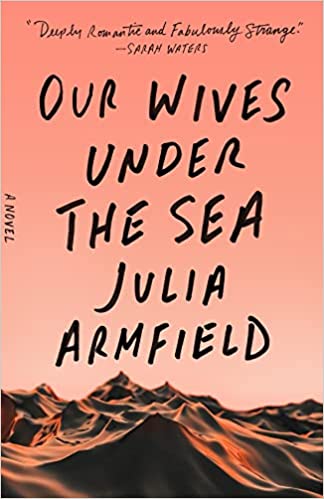 But the other thing I want in my fall reading is all things spooky and seasonal, so I'm midway through a horror (or at least horror-adjacent) book, Our Wives Under the Sea by Julia Armfield. Fun fact: I love stories that take place in the deep ocean, which I have been obsessed with ever since I went on an ocean exploration "ride" at the museum as a kid. (Okay, it was an elevator. But it left an impression.) So when I read the premise of this book, I could not wait to get my hands on it. It's about a woman whose wife comes back from a submarine expedition gone wrong, where she was trapped at bottom of the ocean for six months… and she's come back different. We alternate between both wives' points of view, slowly learning what happened. It is tense and atmospheric and I can't wait to get back to it!
What are you reading this week? Add your list to the comments!
—Danika