Argh and welcome back to the Kissing Books newsletter! I'm PN Hinton, and I be your Captain guiding you through the wonderful world of romance. And, if you can't tell, today happens to also be "Talk Like a Pirate Day."
That said, that's about the extent of my pirate talking. To be fair though, it's not a skill that I've ever really practiced. Don't worry though! I have some more pirate related goodness for you sprinkled throughout the rest of the newsletter.
So let's not delay that journey any longer and get to it!
Bookish Goods
This mug is perfect for curling up with your favorite pirate romance to help set the mood. The sunset, secluded island, and ship in the background all set the stage for some romantic hijinks on the high seas. Plus, it's perfect for morning and evening beverages, by which I mean coffee/tea in the AM followed by wine in the PM. $14
New Releases
After a passionate romantic encounter in Jamaica, Morgan is happy to get back to work on her novel as well as be the maid of honor to her best friend. To her shock though, the groom's best woman is none other than Leigh, her one-night stand. Despite the tension arising from this unexpected development, both are determined to work together to make sure that their friends' wedding goes off without a hitch. Then they end up having to share a room in the Virgin Islands for the wedding. Will the spark be reignited between them?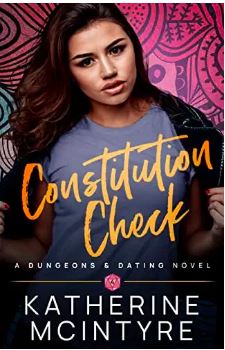 Kelly is a woman who recently lost her girlfriend and is looking for a distraction to avoid facing how distraught she isn't. Tabby is an accountant by day and roller derby girl by night. They meet one night at a bar and engage in a passionate one-night stand. However, their social circles overlap, leading to multiple run-ins with each other and them deciding to have a casual fling. But when Tabby receives an injury that leads to more closeness than either woman expected, will they run away before they give anything a chance to develop?
For a more comprehensive list of new releases, check out our New Books newsletter.
Riot Recommendations
As mentioned above, today there is a pirate theme for the newsletter, due to the associated holidays. When I first started out as a young romance reader, pirates and Vikings were two of the most popular hero tropes. Of course, those don't always stand up well to the test of time, especially with old school romances. So, be sure to approach with caution for those.
That said, my two recommendations for today are more recent publications, so they shouldn't have too many of the pitfalls that was so prevalent in earlier years of romance. Enjoy!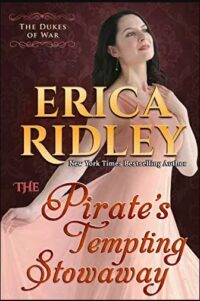 A kidnapping on the high seas, close quarters, and desires that refuse to be ignored are just a few of what you can expect from this delightful tale about the unlikely romance between a sea-loving captain and a well-bred lady. I love it whenever the heroine is the pursuer in romances; it gives it that little extra spice for me. So to hear that it is Clara who actively pursues the Captain Blackheart is a nice touch.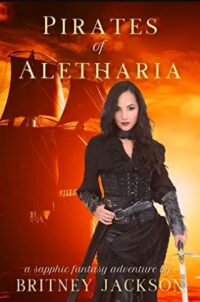 Now with this pirate tale we get a dragon sorcerer, Sapphic pirates, enemies-to-lovers, and magic. That sounds like a winning combination all around, so sign me up! I am always an eager reader when the premise is one where the two have revenge on the mind but fate has something else in store for them. Spoiler alert: it's love. It's always love.
If you're a fan of the the amnesia trope in romance, this list is just for you.
Here's the latest Trope Tuesday from Love's Sweet Arrow and it's one of my favorites: the slow burn!
And check out this brief interview from The Ripped Bodice with author Elena Armas.
Plan a first date and get your love language. This was spot on for me so I highly recommend it.
And that's all I have for today. I'll be back on in your inboxes on Thursday with more romance news. In the meantime, you can always give me a follow on Twitter under @PScribe801. Until then happy reading and stay hydrated!