Hello mystery fans! This week I made the super brilliant decision to start watching The Patient (Hulu) before falling asleep because who doesn't need more serial killer nightmares? Anyhoo, my joy this week has been coming from Justina Ireland sharing her promo videos for Rust in the Root which have taken a wonderful '80s turn. And now for all the mystery: new releases, backlist page-turners, news, and I have something new to watch!
Bookish Goods
Fitting all year round but especially now that 'tis the season! ($80)
New Releases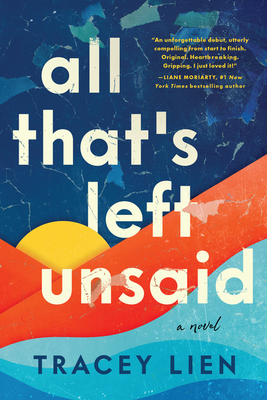 For fans of emotional literary mysteries, Celeste Ng, and Steph Cha (me!). This is a family drama and murder mystery as guilt propels our MC to search for answers. Ky is a Vietnamese Australian reporter whose 17-year-old brother was murdered after she'd told their parents he should be allowed to go out and celebrate graduation with his friends. But how could he have died in a busy restaurant without a single witness to come forward and say what happened?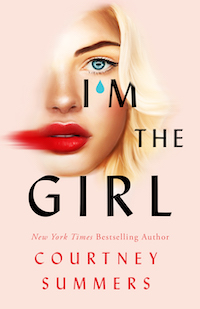 Here's a gritty YA for fans of being fully absorbed in a ripped-from-the-headlines ominous story that focuses on the emotional toll over the "thrills." Georgia Avis' life is in no way going the way she'd like. Her brother is her guardian after their mother passed, she's just lost money she stole from him, and found a dead body before being hit by a car. And yet her obsession remains clear: she wants to be an Aspera girl, a job at the members-only resort her mother used to work at. As she begins to look into who murdered the teen girl she found, she finally gets a different job at the resort. She's so close to what she wants.
(TW rape and murder of young teen case, not graphic/ past parent cancer death, not graphic/ teen sexual assault by adult on page/ brief suicide mention, detail/ predators)
Looking for more new releases? Check out our New Books newsletter!
Riot Recommendations
Let's do some backlist page-turning thrillers for some good reading escape.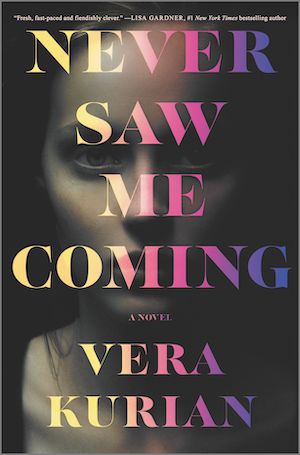 For fans of revenge fantasy, unreliable narrators, and a who-is-murdering-us mystery! We follow three college students who are secretly enrolled in a program for psychopaths at the school: Chloe, Charles, and Andre. Chloe has zero interest in school nor the program but is there to murder the guy who assaulted her. Charles is working hard in the program so that he can maintain healthy relationships and do well in school. Andre is pretending to be a psychopath for the full scholarship. They're all minding their own business when someone murders a fellow student in the program. Naturally the fingers point to someone in the program but who and why? I will absolutely read whatever Vera Kurian writers next.
(TW nonconsensual drugging/ past tween rape/ adult child abuse/ briefly recounts teacher student statutory relationship, not graphic/ webcam hacking and non-consensual distribution of sexual images/ past suicide briefly mentioned, detail)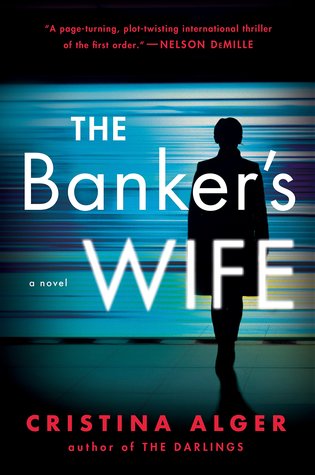 For fans of relentless journalists! This was one of those audiobooks that I pressed play on with no expectations but just to check out the opening and ended up inhaling it. We follow two women's lives. Annabel is a former socialite now living in Switzerland as an expat. Her husband was on a plane that crashed in the Alps and she's starting to think that maybe her husband's job with Swiss United wasn't what she thought. Marina Tourneau is a journalist marrying into a political family who expect her to quit her job–as if!
(TW: rape/ suicide)
Watch Now
Little Women on Netflix: STAY WITH ME! Okay, so this South Korean series adaptation of Little Women adds more to the story including murder and embezzlement putting it in the crime/mystery genre. Exciting, and apparently the only way to get me to watch anything Little Women (sorry, not sorry). It stars Kim Go-eun, Nam Ji-hyun, Park Ji-hu. Watch the trailer!
News and Roundups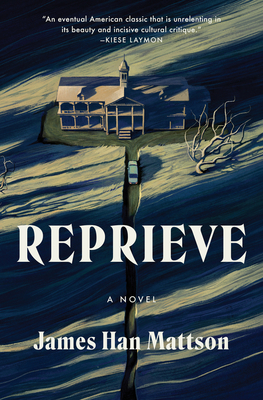 James Han Mattson, Reprieve, sold his next novel The Grand Impostors which has a paranormal investigator!
Ellie Marney's None Shall Sleep is getting a sequel, Some Shall Break, and Marney just revealed the cover!
'Confess, Fletch' Delivers a Fun, Airy Mystery That Effortlessly Entertains
Censorship News (Get involved in your local library and school boards/meetings, vote against book banners trying to hold these positions, actively fight book bans.)
How Librarians Can Counter Lies from Book Banners