Alex had to run out unexpectedly, so this newsletter is collaboration between their draft and Danika's writing! I may not have the same level of SFF expertise, but I am game for a space pirate excursion any day.
Let's make the world a better place, together. Here's somewhere to start: NDN Collective and Jane's Due Process.
Bookish Goods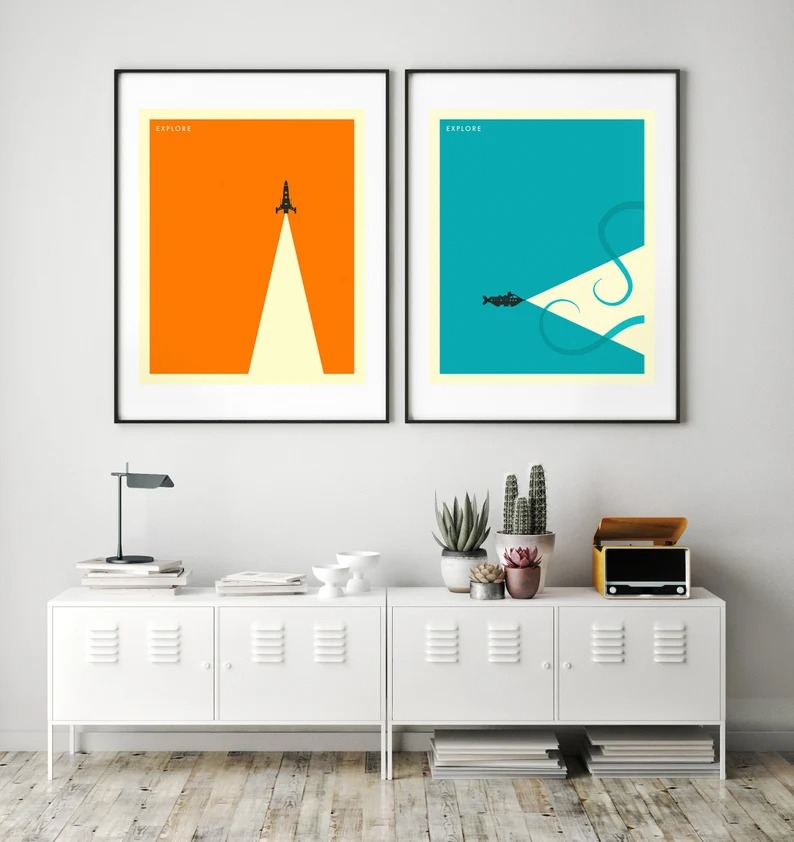 This minimalist "explore" sci-fi posters are the perfect way to nerd up your reading nook. $24+
New Releases
Note: The new release lists I have access to were not as diverse as we would like for this week.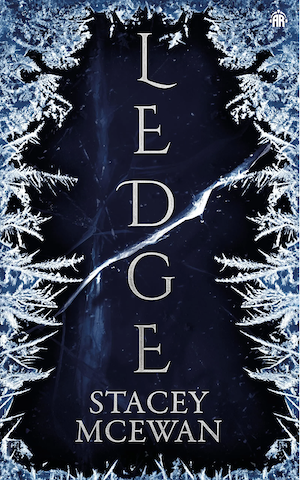 Ledge by Stacy McEwan
Ledge is a place of civilization in only the loosest sense; it's a settlement trapped between a vast chasm and a sheer mountain face. The only way to leave is death. All they know of the outside world is the Glacians, winged creatures who bring them supplies in exchange for sacrifices. When Dawsyn is chosen as sacrifice, she knows only that her life has ended — until a half-Glacian named Ryon offers her escape. She must choose between the terrifying unknown of what waits on the other side of being sacrificed and trusting one of the creatures that have plagued her people.
After ending the Partisan War on Mars, Harris Alexander Pope wanted nothing more than to return to a life of solitude. But then he learns a terrible truth: war criminals have invaded the minds of others and are hiding there to escape justice. Harris teams up with other survivors in pursuit of justice, but soon begins to wonder if his memories of the war itself are even true.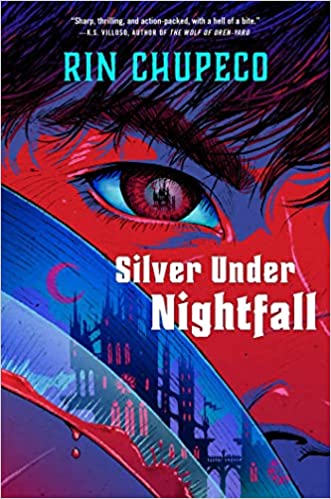 Remy has left the kingdom to hunt a new kind of deadly vampire — never mind the rumors that he's half-vampire himself. Along the way, though, he meets a vampire couple who claim to have the answers to the virus called Rot that's spreading. As he grows closer to them, he begins to question everything he thought he knew about vampires.
For a more comprehensive list of new releases, check out our New Books newsletter.
Riot Recommendations
Hmmm, are you feeling the red planet today? I am, inspired by Redspace Rising.
It's 1961, and the moon colony has been declared a success. Now, they've turned their attention towards inhabiting Mars. Elma has to decide between joining this exciting mission or staying with her husband and starting a family. Meanwhile, the progress of the civil rights movement on Earth doesn't seem to have made its way to the stars yet…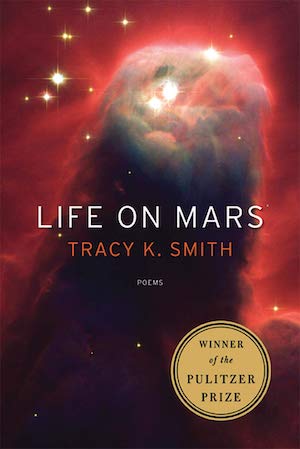 For a different take on the red planet, check out this collection of poems that imagines a future where humans live on Mars and illness is a thing of the past — and so is love. These poems are part space opera, part memoir, and the delicate balance between the otherworldly and the everyday is what made this a Pulitzer Prize-winning collection.
See you, space pirates. If you'd like to know more about my secret plans to dominate the seas and skies, you can catch me over at my personal site.