Say it with me: HOLY CATS. It is another amazing day for new books! There are so many books out today that I want, I don't even know where to begin. It was really hard narrowing down my recommendation choices. (I mean, like Cadillac problem hard, but still.) And topping my list of books to buy today — after I get a million copies of Nona the Ninth — are No Country for Eight-Spot Butterflies by Julian Aguon, I'm the Girl by Courtney Summers, and Thistlefoot by GennaRose Nethercott.
You can hear about more of today's new releases on this week's episode of All the Books! Vanessa and I discussed the best books we read for this week and more, including Bliss Montage, How Not To Drown in a Glass of Water, and People Person. And now, it's time for everyone's favorite game show: AHHH MY TBR! Here are today's contestants.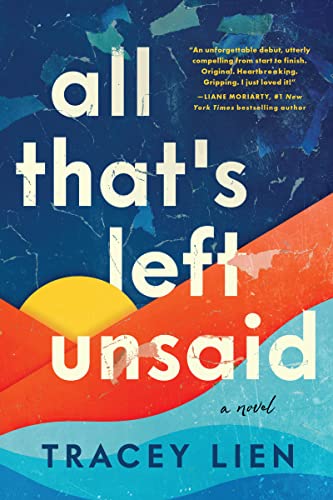 Today is a great day for debuts, and this novel is at the top of the list! It's about Ky Tran, a Vietnamese Australian woman whose younger brother, Denny, is murdered at a restaurant while celebrating his graduation. When Ky returns home for the funeral, she discovers that even though there were many witnesses, they are all claiming to have seen nothing happen. In her grief, Ky takes it upon herself to talk to them, and exposes the undercurrent of racism and violence that have long existed in the country. This is a powerful and moving debut, and you will think about it for a long time after you finish. (CW for violence and murder, drug use, loss of a loved one, racism, and xenophobia.)
Backlist bump: Your House Will Pay by Steph Cha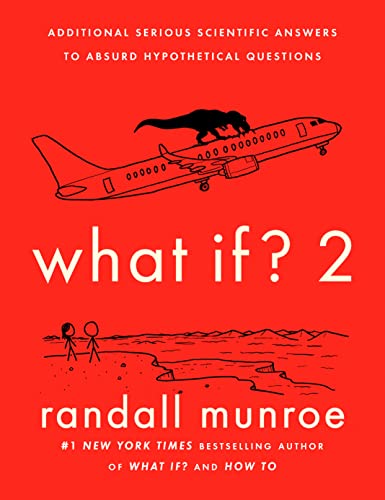 This book, and the first volume, are so much fun. I like them because they're wildly funny and strange, but they also teach you such incredible things. Munroe, former NASA roboticist and creator of the popular web comic xkcd, answers silly questions with fully-researched answers. Could you ride a fire pole from the moon to the Earth? What would happen if you stepped on a geyser as it erupted, or hung on to a helicopter blade as it spun around? Munroe has answers. These also make great gifts for the people in your life who like their science with a side of silly.
Backlist bump: How To: Absurd Scientific Advice for Common Real-World Problems by Randall Munroe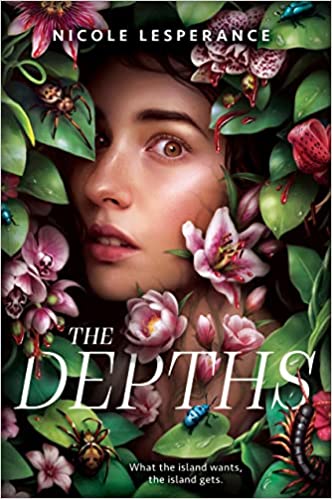 The Depths by Nicole Lesperance
And last, but not least, as we approach fall, it's time for some creepy books! I have Tirzah to thank for this recommendation. It's a fun YA read about Addie, a 17-year-old who is forced to accompany her mother on her honeymoon to Eulalie Island. Addie doesn't want to be on the island, but when she learns of two girls who died there centuries ago (and may not have left) and meets a mysterious boy on the beach, everything starts to get interesting. And by interesting, I mean eerie. It's a fast read, full of slightly magical and haunting happenings! (Also, doesn't the girl on the cover look like Linda Cardellini???) (CW for violence, injury, and death.)
Backlist bump: The Wide Starlight by Nicole Lesperance
Want to read books from this newsletter? You can, for free! Get three free audiobooks with a trial to Audiobooks.com. Claim your 3 free audiobooks now!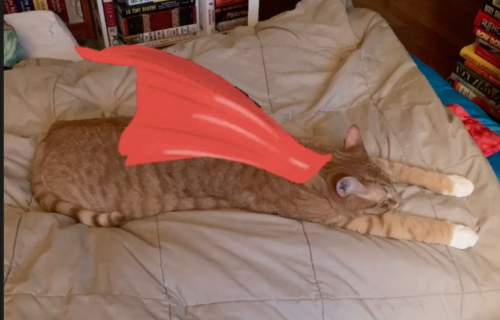 This week, I am reading Camp Zero by Michelle Min Sterling and Everyone in My Family Has Killed Someone by Benjamin Stevenson. Outside of books, I have been rewatching Star vs. the Forces of Evil. (It's still my favorite theme song.) And the song stuck in my head is "Weird Goodbyes" by The National with Bon Iver. I'm also into listening to music from the 1980s while I play WoW and I started a playlist — you can listen here! And here is your weekly cat picture: "Here I come to save the dayyyyyyyyyy!"—Zevon
---
Thank you, as always, for joining me each week as I rave about books! I am wishing the best for all of you in whatever situation you find yourself in now. And yay, books! – XO, Liberty