Sponsored by Penguin Teen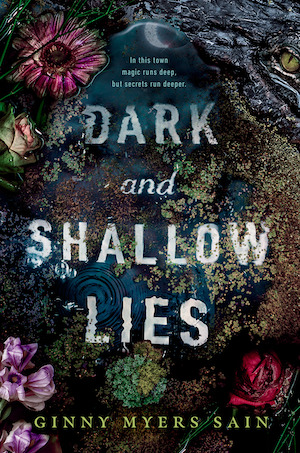 tk
R.O. Kwon's The Incendiaries Being Developed as Limited Series
FilmNation Entertainment is adapting R.O. Kwon's critically acclaimed novel The Incendiaries into a limited series. The is being written by Lisa Randolph (Jessica Jones, Star Trek: Discovery) and directed by Kogonada (Pachinko, After Yang). "I spent ten years writing The Incendiaries, after which it was all the more heartening that the book was received as a national bestseller from its first week of publication and named a best book of the year by over forty publications. Now, I'm thrilled that The Incendiaries has found its way to a team I'm so excited about: I deeply admire FilmNation's work and am utterly delighted by Lisa Randolph's brilliant scripts, which are both so true to the novel and tell its story in new ways I couldn't have imagined. I've loved and rewatched Kogonada's work for years," Kwon said in an exclusive statement to Deadline.
Netflix Settles Queen's Gambit Defamation Suit
Netflix has agreed to settle a Queen's Gambit defamation suit brought by Georgian chess grandmaster Nona Gaprindashvili. Gaprindashvili claims that the Queen's Gambit series disparaged her accomplishments when a chess announcer on the show incorrectly stated that the chess grandmaster had "never faced men." Gaprindashvili had in fact faced 59 male competitors by 1968, the year in which the series was set. She argued that the show's incorrect claim was "grossly sexist and belittling." The terms of the settlement have not been disclosed, but a Netflix spokesperson said in a statement, "We are pleased the matter has been resolved."
Here are the Winners of the 2022 Hugo Awards
The winners of the 2022 Hugo Awards, Lodestar Award for Best Young Adult Book, and Astounding Award for Best New Writer have been announced. Winners include A Desolation Called Peace by Arkady Martine for best novel; A Psalm for the Wild-Built by Becky Chambers for best novella; Wayward Children by Seanan McGuire for best series; The Last Graduate by Naomi Novik for the Lodestar Award for Best Young Adult Book; and Shelley Parker-Chan for the Astounding Award for Best New Writer. The awards were presented on September 4, 2022, at the 80th WorldCon in Chicago. You can see the full list of finalists and winners here.
Peter Straub, Horror Novelist and Poet, Has Died at 79
Author Peter Straub, who has been writing horror novels for the past 40 years, passed away this Sunday in Manhattan.