Sponsored by Flatiron Books, publisher of DAISY DARKER by Alice Feeney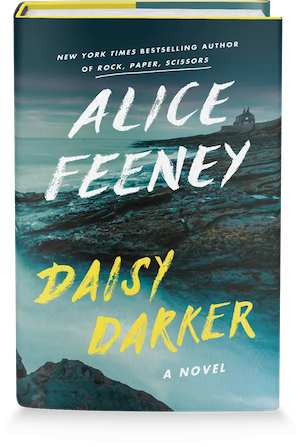 tk
Jordan Peele and Henry Selick's Wendell & Wild Gets a Trailer
Netflix has released the trailer for the stop-motion film Wendell & Wild, co-written by Jordan Peele and Henry Selick and based on the unpublished book of the same name by Selick and Clay McLeod Chapman. The film stars Peele and Keegan-Michael Key who voice a demon duo that have to earn their way out of hell by facing off against nun Sister Helly (voiced by Angela Bassett).Wendell & Wild is scheduled to have its world premiere at the 47th Toronto International Film Festival on September 11th. It will then be released in select theaters on October 21st before its streaming release on October 28th.
Jay Shetty Announces New Book 8 Rules of Love
New York Times bestselling author and former monk Jay Shetty has announced his next book, 8 Rules of Love: How to Find It, Keep It, and Let It Go. According to a press release, the book lays out "specific, actionable steps" — from first dates to breakups — to help readers "develop the skills to practice and nurture love." Of his book, Shetty says, "I won't give you pickup lines to grab people's attention. I won't tell you how to make yourself into the person they want you to be or how to make them into who you want them to be. This is about embracing your preferences and proclivities so you don't waste time on people who aren't good for you." The book is set to release on January 31st, 2023.
Lord of the Rings Prequel is Amazon Prime Video's Biggest Premiere Ever
Lord of the Rings: the Rings of Power, the highly anticipated Lord of the Rings prequel, has made history as Amazon Prime Video's biggest premiere ever. The series shared the news on its official Twitter account, writing, "25 million global viewers in the first 24 hours. Thank you for making #TheRingsOfPower the most watched series premiere on @PrimeVideo." The eight-episode series has already been renewed for a second season ahead of the first season's premiere. Episodes of Rings of Power are set to drop weekly on Fridays on Prime Video.
These Are Every State's Favorite Stephen King Movies
Do you know your state's favorite Stephen King movie? Check out this map to see which movie each state is searching for most often.