After the fourth week of rain down here in the South Carolina Lowcountry, I'm pretty sure the Corgis and I are getting cabin fever. I definitely need some humor in my life as I trudge through the rain so my Corgi, Dylan, can find the perfect potty spot. So I reached for my favorite two humor writers. I'm excited to tell you all about them today, but first, new paperback releases!
Bookish Goods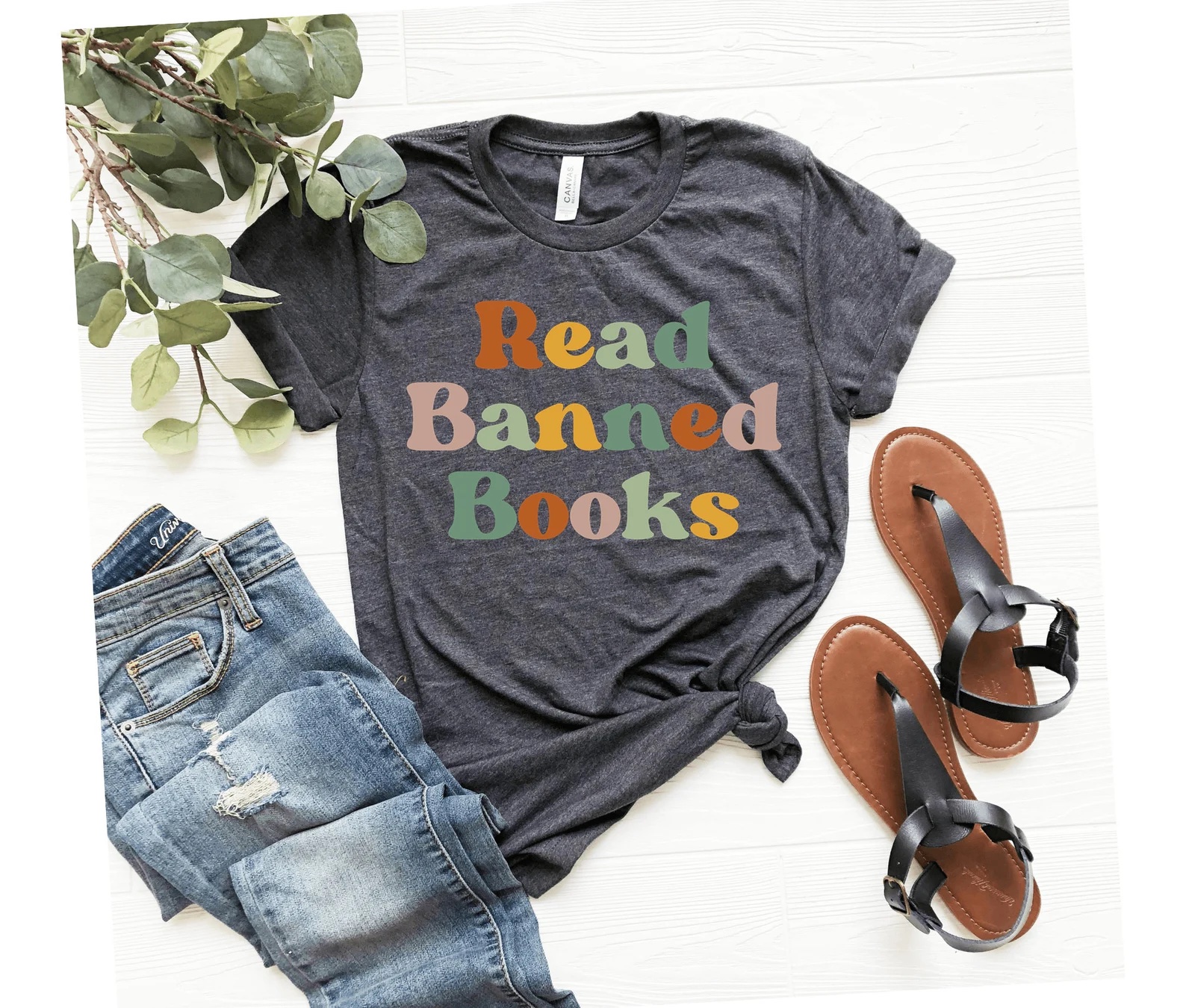 I live in bookish t-shirts, and I love that so many versions of "Read Banned Books" t-shirts have made their way onto Etsy. I especially love this colorful version! $10+
New Releases
This week, I'm telling you about two new releases in paperback! So if you didn't get a chance to pick up these stunning books in hardback, now's your chance.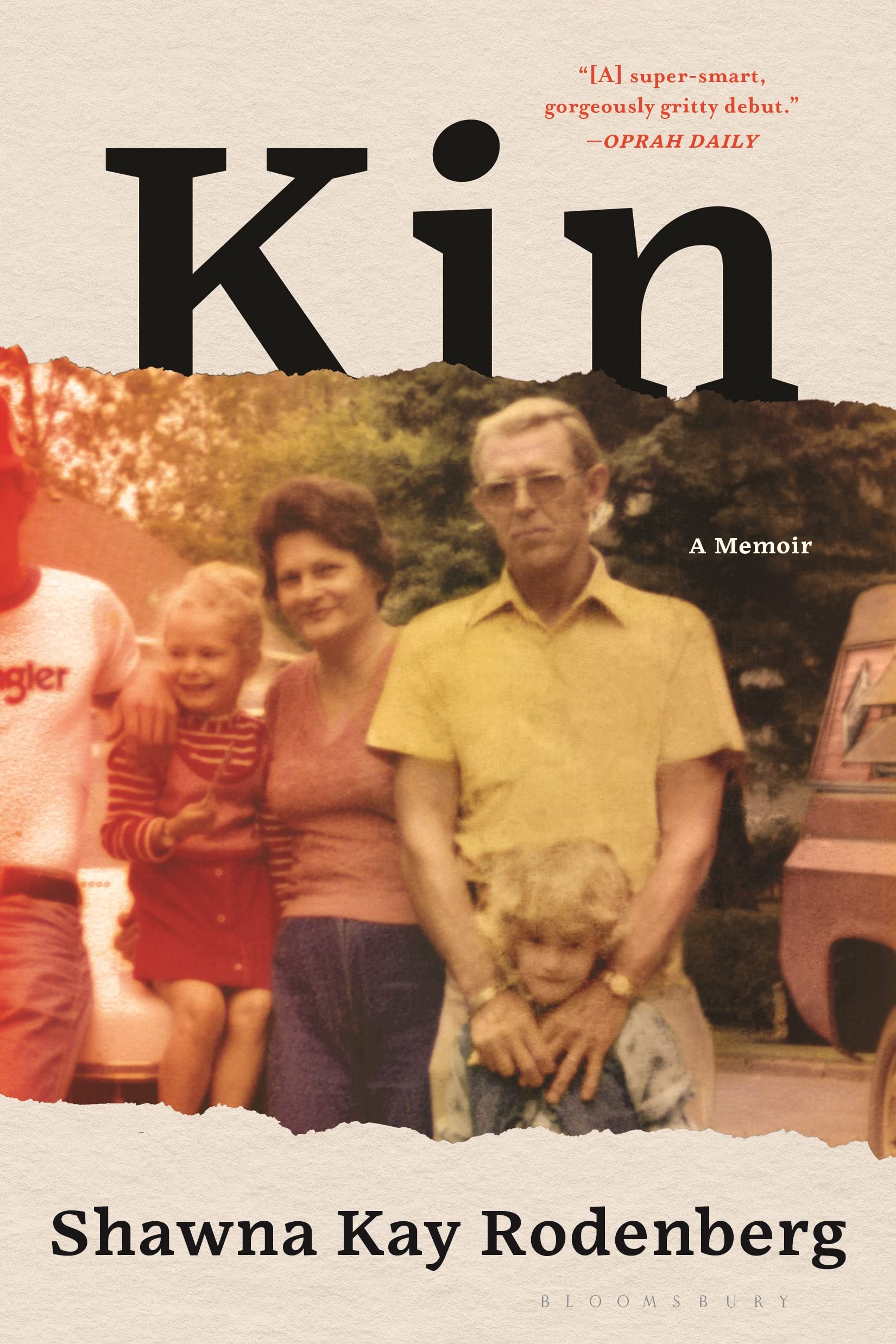 When Shawna Rodenberg was a kid, her dad moved her and their entire family to Minnosota to join a commune of people dedicated to their end-of-days focused extreme religious group. After several difficult years with the group, Shawna and her family returned to Kentucky. This memoir focuses on family and her heritage as a Kentuckian. It's also a coming-of-age story for a woman growing up in the '70s and '80s.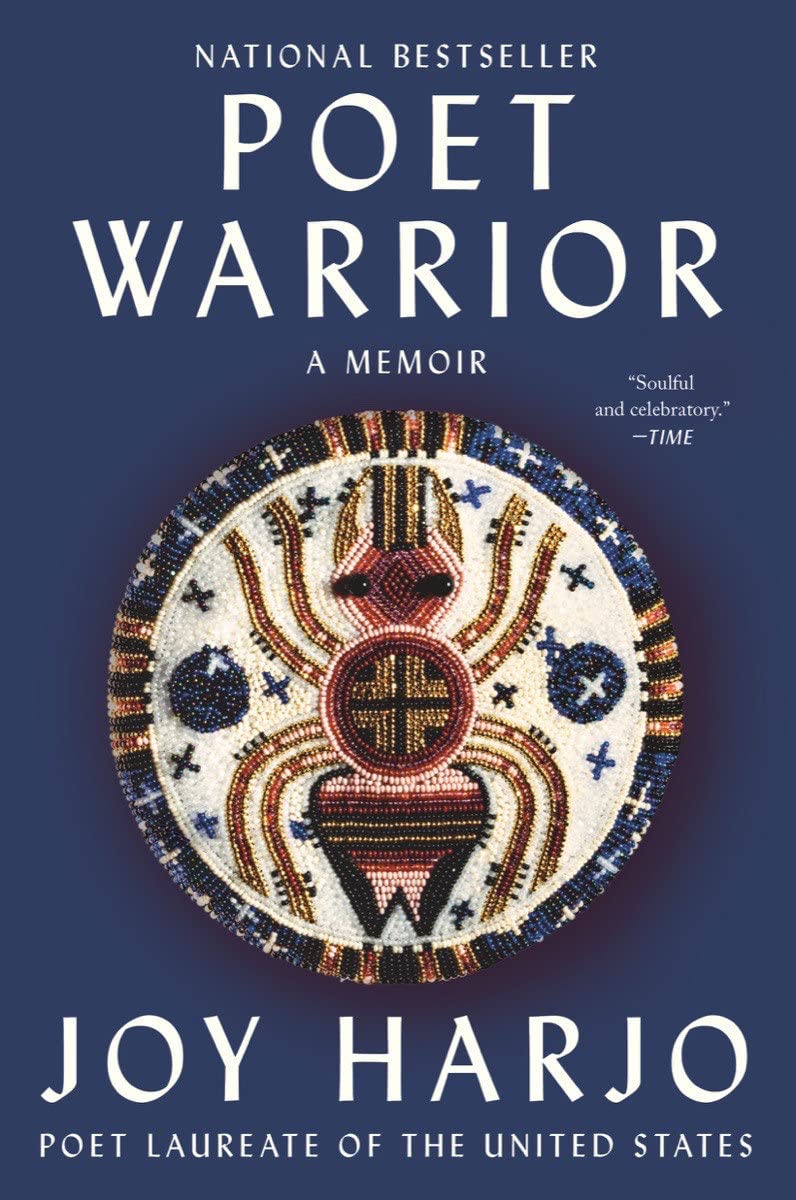 United States Poet Laureate, Joy Harjo, follows her memoir Crazy Brave with her new memoir, Poet Warrior, describing her life as a Muscogee (Creek) woman always listening to the stories of her elders and other community members. She emphasizes that she is a person who is always learning, and that thirst for knowledge and her love of story show up in her poetry again and again.
For a more comprehensive list of new releases, check out our New Books newsletter.
Riot Recommendations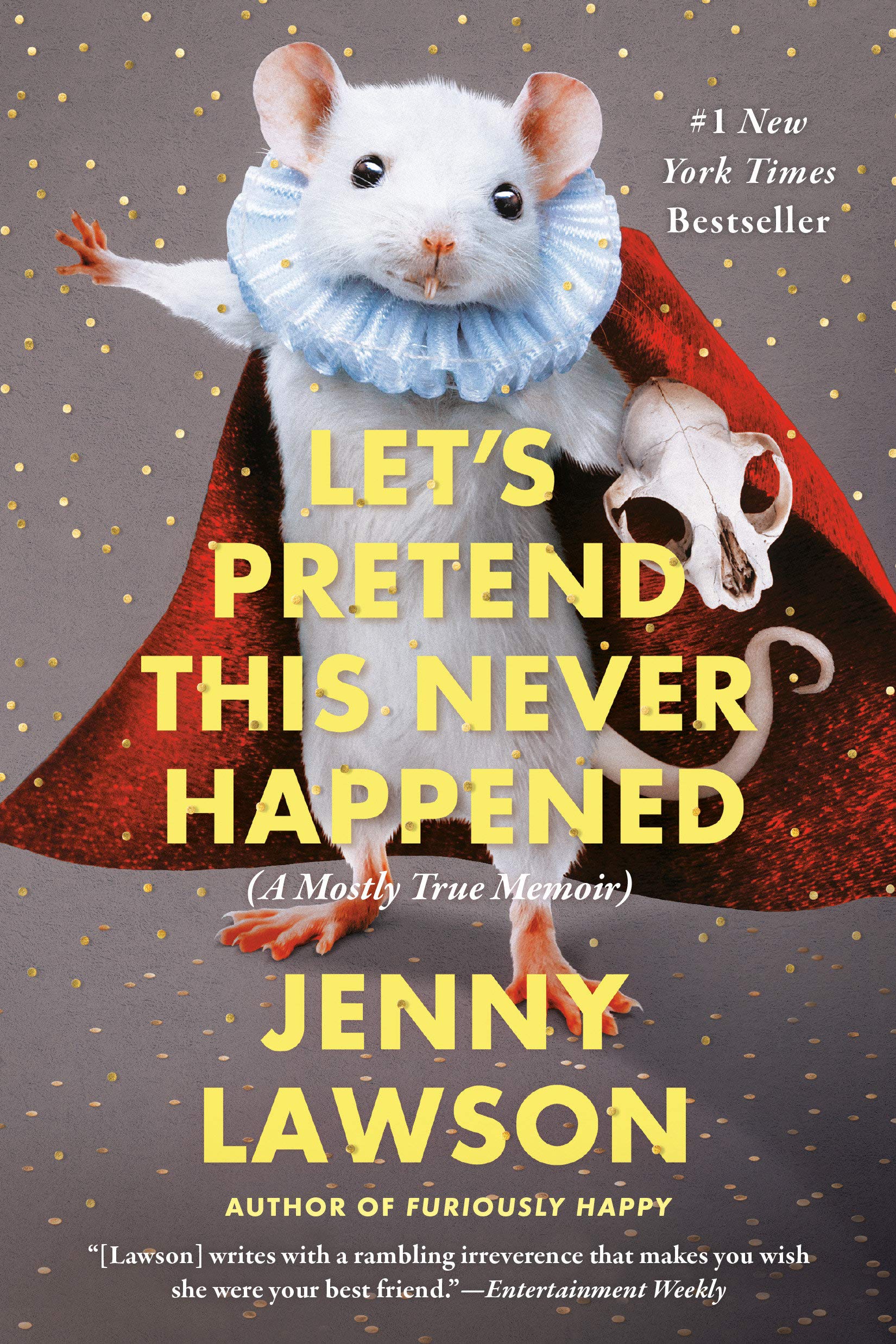 Right after I graduated college, I realized my deteriorating health meant that I wouldn't be able to do that job I'd been training for. In that mourning process, I discovered Jenny Lawson. In her first memoir Let's Pretend This Never Happened, Lawson describes her quirky family, sharing stories about her dad's obsession with taxidermy and her husband's baptism by fire sort of introduction to her family. She strikes the perfect balance between describing the challenges she's faced and the beautiful parts of life that make it all worth it. Lawson is both chronically and mentally ill, and she weaves that experience throughout her memoir and her following book, Furiously Happy and Broken (in the Best Possible Way). Reading about her wild family and the everyday things in life that brought her joy helped me process my own chronic illness and realize that, even though there are a lot of difficult things that we all experience as human beings, there's also so much joy out there.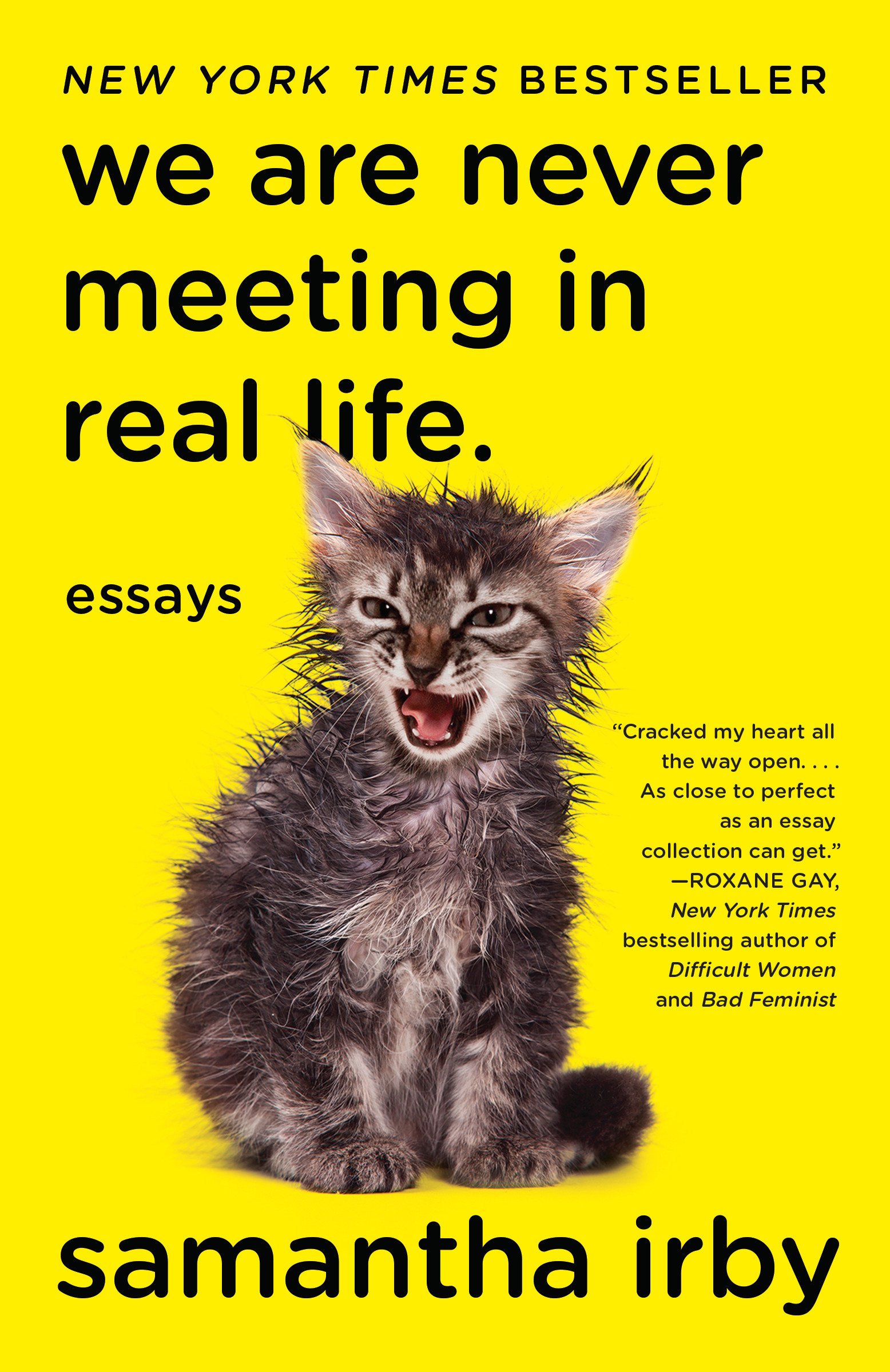 When I discovered Samantha Irby's essays, I knew almost immediately that I had discovered a new-to-me favorite writer. Irby's essays are both hilarious and emotionally impactful. Like Lawson, Irby has an incredible talent of using humor as a way to process the difficult things in her life. She first started writing as a blogger, sharing everything from takes on TV shows to fashion critiques, all with her incredible narrative voice. I especially appreciate her perspective as someone with chronic illness. There's a certain kind of dark humor that thrives in our communities that I can never get enough of. While We Are Never Meeting in Real Life is my favorite, I also love Meaty and Wow, No Thank You. Whichever collection you choose, you are sure to have a good time!