Sponsored by Del Rey Books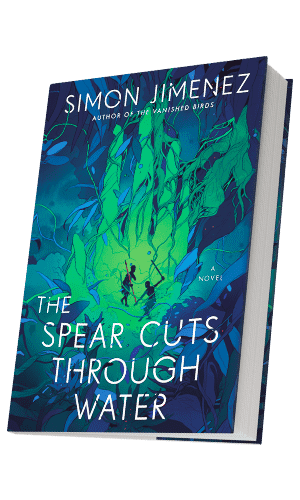 tk
Jennifer Connelly Joins Joel Edgerton in Dark Matter Series
Jennifer Connelly will be starring opposite Joel Edgerton in the Apple TV+ series adaptation of Blake Crouch's novel Dark Matter. The nine-episode series follows Jason Dessen (Edgerton), a physicist, professor, and family man who is abducted into an alternate version of his life. Connelly will star as Jason's wife Daniela. Crouch is adapting his novel for television and will also serve as executive producer and showrunner. Edgerton also executive produces alongside Matt Tolmach and David Manpearl of Matt Tolmach Productions. Jakob Verbruggen is set to direct the first three episodes. Sony Pictures Television will produce.
Val McDermid Reveals 'Queen of Crime' Legal Threat from Agatha Christie Estate
Crime writer Val McDermid has revealed Agatha Christie's estate has threatened her with legal action if she uses the phrase "Queen of Crime." The phrase is trademarked by the Agatha Christie estate. Speaking at the Edinburgh International Book Festival, McDermid said that along with receiving a "cease and desist" letter, Christie's great, great grandson contacted McDermid personally to express dismay that she was using the title on her books: "He said 'you will imagine my shock when my train pulled into Waverley Station and a poster said "new from the Queen of Crime." You must understand there is nothing personal in this, but we must protect my great grandmother's legacy.'"
Megan Thee Stallion Joins the Marvel Cinematic Universe
Megan Thee Stallion will be joining the Marvel Cinematic Universe with her cameo appearance in Marvel's She-Hulk: Attorney At Law. In an upcoming episode, the rapper and actress becomes involved in a legal case being handled by attorney Augustus "Pug" Pugliese, played by Josh Segarra. Whether Megan Thee Stallion's appearance in the show will extend beyond this cameo is still unknown.
Gender Queer Obscenity Case Dismissed in Virginia
Gender Queer and A Court of Mist and Fury do not meet the legal definition of obscene, judge rules.