Welcome to In The Club, a newsletter of resources to keep your book group well-met, well-read, and well-fed.
I've mentioned this before, but this summer I am really trying to be out and about (safely, of course), so I went to a jazz performance this past Sunday. It's been a minute since I've seen live music up close, so of course it got me thinking about things. Specifically, it amazes me that people are really able to come up with songs and be that kind of creative.
I mean, I dabbled in the flute in middle school (lol), but that is the extent of my musical prowess, so actual, professional musicians amaze me. The show also got me thinking about jazz and the history of it. I think I kind of took its beginnings for granted in a way because it came into existence long before I was born. I knew its roots were in Black American traditional music (which is tied back to African music, spirituals, etc.), but I started to wonder about how European instruments got involved and just how the entire thing came to be. Because of this curiosity, I thought to make today's books about musicians, and one of them is even about the man considered to be the Father of Jazz.
Now on to the (Jazz) Club!
Nibbles and Sips
I don't think y'all are ready for this one, but here goes: MATCHA BROWNIES. The ingredients needed are mostly what I would suspect people who like to bake already have — like sugar, baking powder, salt, eggs, etc. — plus matcha, of course. Catherine Zhang has a recipe, and there's also one on Instagram!
Books to Get Jazzed About
*sorry for the pun*
When I started to research jazz's origins, I found that it came from New Orleans, which I knew. What I didn't know is that part of why New Orleans was able to become the birth place of such a huge musical movement was tied directly to freedom.
Congo Square in New Orleans was a place were enslaved people went on their day off to have fun and revel in the music they brought from home. A big part of that music was the drum, which they weren't allowed to have in areas in America that were influenced by British colonialism. This reminds me of the newly released Bronze Drum, in which the Han outlaw the use of drums in their oppression of Vietnam. Colonization and oppression really are the enemies of progress and culture.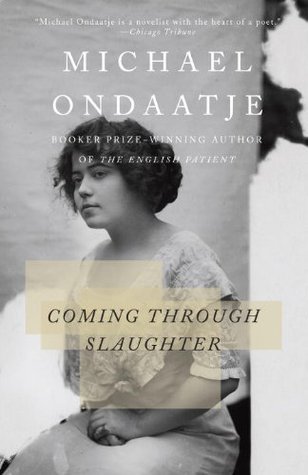 It's said that Buddy Bolden took ragtime, mixed it with the blues, Black American spirituals, and even a little hoodoo music to make what would be known as jazz. Thing is, none of his recordings survived. What has survived is the mystery surrounding the man. Ondaatje takes that mystery and writes a novel around it, bringing to life Bolden's world where he would birth a beautiful new art form before he succumbed to his struggle with mental illness.
Book club bonus: How do you feel the experimental elements of the author's writing lend to the story?
An interracial rock duo, Opal and Nev, rise to fame in the '70s as a result of their bold and funky sound. During a concert, another musical group waves a Confederate flag and when Opal protests, violence breaks out. Decades later, music journalist Sunny Shelton seeks the duo out to record their history, but is surprised to learn about allegations that threaten the duo's legacy.
Book club bonus: A few of these books have a different form than the usual novel. This one is told in an oral history format. How do you think the format aids the storytelling here?
Also, how do you think Opal & Nev's success would have been altered if Nev was Black?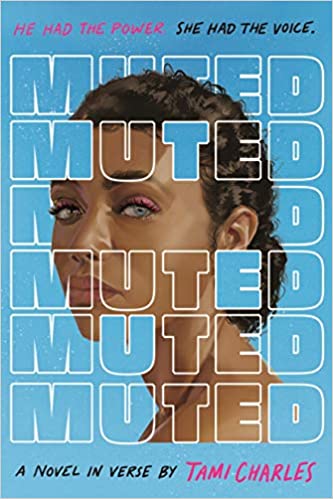 Muted by Tami Charles
This YA novel in verse is about a 17-year-old named Denver who dreams of making it in music. First, she'll have to get out of her small, very white hometown, though. She and her best friends Shak and Dali get on the radar of the biggest R&B star in the world, and soon he's giving them everything they could dream of. But eventually the parties turn into something else, and Denver realizes this isn't the singer's life she had in mind.
Book club bonus: Discuss why you think the entertainment industry is so full of abuse. Is it something intrinsic to it, or just more obvious because the people are famous?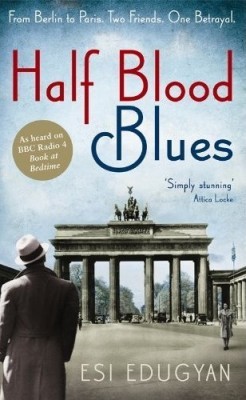 Hieronymus Falk, a rising music star, is arrested and never seen again in 1940s Germany. Fifty years later and inspired by a mysterious letter that reveals secrets surrounding what happened, Hiero's bandmate Sid travels back to Germany. Through Sid, we see not only the mystery of Hiero's disappearance unfold, but also what it was like to be a group of Black musicians in Nazi Germany.
Book club bonus: Discuss what surprised you about what it was like living as Black jazz musicians in Germany in the '40s.
Don't forget you can get three free audiobooks at Audiobooks.com with a free trial!
Suggestion Section
The bookish life of Michelle Yeoh
The best sci-fi books OF ALL TIME
Barnes & Noble is having a huge sale!
Florida school district puts warnings on 100 books, including Everywhere Babies *eyeroll incoming*
Unputdownable books to help you escape
---
I hope this newsletter found you well, and as always, thanks for hanging out! If you have any comments or just want to connect, send an email to erica@riotnewmedia.com or holla at me on Twitter @erica_eze_. You can also catch me talking more mess in the new In Reading Color newsletter as well as chattin' with my new cohost Tirzah Price on the Hey YA podcast.
Until next week,
Erica