Sponsored by Jenny Many Strikes Gold – On Sales Now!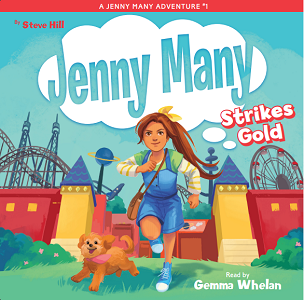 tk
Brian Tyree Henry to Star in Apple Drama Based on the Book Dope Thief
Atlanta star Brian Tyree Henry will be starring in the Apple TV drama series Sinking Spring, an eight-episode drug ring drama based on Dennis Tafoya's book Dope Thief. The series is being written by Peter Craig (Top Gun: Maverick, The Batman, The Town). Ridley Scott will executive produce and direct. Sinking Spring will be Henry's second collaboration with Apple, following the feature film Causeway which is set for a theatrical run and debut on the streaming service later this year.
Novel Inspired by Shirley Jackson's The Haunting of Hill House Expected in 2023
The family of the late Shirley Jackson has authorized a novel inspired by The Haunting of Hill House. This is the first time the estate has approved an original narrative based on Jackson's work. Elizabeth Hand's A Haunting on the Hill is scheduled for a fall 2023 release. "In conversations with Liz we have become convinced that she will continue our mother's work in a style and form compatible with Shirley's," Jackson's son Laurence Jackson Hyman said in a statement released through Mulholland Books, Hand's publisher. "We believe that this initial collaboration with Liz Hand will further enhance the burgeoning literary legacy of Shirley Jackson, and help to continue her literary presence and influence well into the 21st Century."
Decatur Book Festival Announces Keynote Speaker, Author Lineup
Pete Souza, former Chief White House photographer during the Obama and Reagan administrations, will be the keynote speaker at the 17th annual Decatur Book Festival. The keynote event will take place on September 30th and will kick off the festival that takes place Saturday, October 1st. Participating authors include Saeed Jones (How We Fight for Our Lives), Roshani Chokshi (The Gilded Wolves), Justin A. Reynolds (Miles Morales: Shock Waves), Vanessa Riley (Island Queen), and many others. For more details about the festival, check out their official website.
Abortion Misinformation Within Oklahoma City's Metro Library
A Reddit post went viral for saying that librarians in an Oklahoma library were told not to say "abortion." Emails reveal how they got there.