Sponsored by Amazon Publishing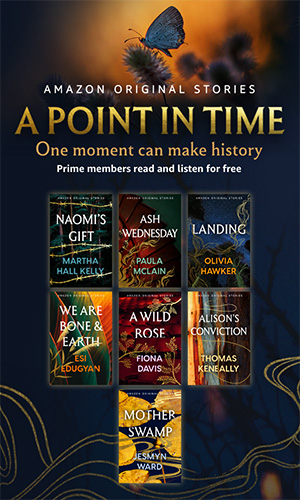 tk
Print Sales Rose 4.4% in Mid-July
Publishers saw a 4.4% increase in unit sales of print books in the week ended July 23, 2022, over the comparable week in 2021, at outlets that report to NPD BookScan. Sales rose 23.1% in adult fiction and 15.6% in YA fiction with Where the Crawdads Sing by Delia Owens, five Colleen Hoover titles, and five Jenny Han titles leading the sales.
Stuart Woods, Author of Stone Barrington Novels, Dead at 84
Prolific thriller writer Stuart Woods passed away in his sleep on Friday, July 22 at the age of 84. Woods authored over 90 novels, many featuring the lawyer-investigator character Stone Barrington. W.W. Norton & Company published Woods's first novel in 1981, Chiefs, which won literary awards and was made into a CBS miniseries starring Charlton Heston, Danny Glover, Billy Dee Williams and John Goodman. From that book's success, Woods went on to write five books a year for G.P. Putnam's Sons. Woods's memoir, An Extravagant Life was published just last month, and Putnam will be releasing two more books in the Stone Barrington series, Black Dog and Distant Thunder on August 2 and October 11 respectively.
George R.R. Martin Says A Song of Ice and Fire Book Series Will End Differently Than the Game of Thrones TV Show
Although George R.R. Martin does not like to give detailed updates on the progress of The Winds of Winter, the in-progress sixth title in his A Song of Ice and Fire series, he recently set the record straight saying that much of the story will be quite different than HBO's Game of Thrones.
20 Must-Read Queer Books to Get Excited About in the Second Half of 2022
There are tons of amazing queer books coming out this summer and fall, so although Pride Month is over, there are still plenty of LGBTQ+ books to stack your TBR for the rest of the year.