We're giving away three copies of In the Shadow of the Throne by Kate Sheridan, Gaia Cardinali, and Micah Myers to three lucky Riot readers!
Enter here for a chance to win, or click the image below!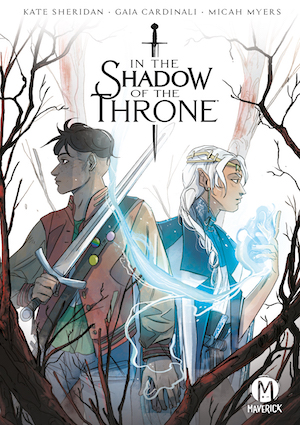 A Sweet, Slow Burn Romance — When Jordan wanders around the museum to get some space from his family, he finds himself dropped in a magical fantasy world. Join writer Kate Sheridan (Adventure Time: Fionna & Cake) and artist Gaia Cardinali (Disney Mulan's Adventure Journal) as Jordan is thrown in the middle of a magical battle and romance he never could have anticipated.