Sponsored by EMPTY OF NOTHING - Rad New Sci-Fi Release!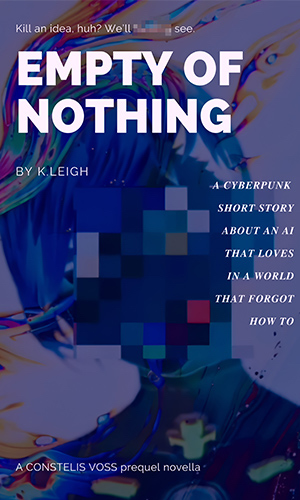 tk
Oprah Daily Reveals the Cover of Geena Davis's Memoir Dying of Politeness
Two-time Academy Award winner Geena Davis is publishing her memoir entitled Dying of Politeness on October 13th, and Oprah Daily has the exclusive cover reveal. The book's cover, photographed by Mark Seliger, reinforces the memoir's theme of playing the role of polite person, even when it might be in your best interest to speak up. The book is available for preorder now.
Ben Affleck to Return as Batman for Aquaman Sequel
Ben Affleck is returning as Batman for the Warner Bros/DC sequel Aquaman and the Lost Kingdom. Aquaman star Jason Momoa announced the news on Instagram earlier this week. "REUNITED bruce and arthur," Momoa wrote on Instagram, along with a photo of him and Affleck. "love u and miss u Ben WB studio tours just explored the backlot alright. busted on set all great things coming AQUAMAN 2 all my aloha j." There is no official word yet on how big Affleck's role will be in the film, which is set to hit theaters on March 17, 2023.
Strive Bookstore Celebrates Grand Opening During Black Business Week
Strive Bookstore held its grand opening as the city of Minneapolis celebrates Black Business Week. This week-long event goes until July 31st, which leads into National Black Business Month in August. "After years of teaching in the public schools, I still was not finding books about and for Black people that the children wanted to read, so I decided we need to get more books in the world by Black people," store owner Mary Taris said. Strive Bookstore is located in the IDS Center and is open Tuesday through Friday from 10am to 4pm.
The School Board Project, Round Two: Book Censorship News
School board information for four more states available from The School Board Project, plus this week's book censorship news.