Bookish Goods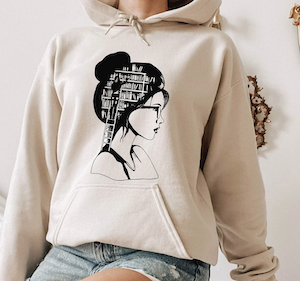 Fall is just around the corner so I'm already thinking of snuggly bookish sweatshirts. $30+
New Releases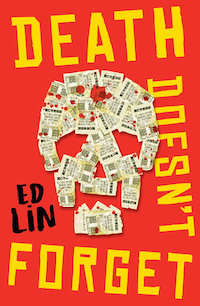 If you'd like to do some armchair traveling while sleuthing, here's an amateur sleuth mystery set in Taipei, Taiwan. Jing-nan is the owner of a night market food stall who finds himself a murder suspect after agreeing to help get back lotto earnings from someone who'd promised to split the winnings but didn't. And that's just one of the murders! If you'd like to start at the beginning of the Taipei Night Market series, pick up Ghost Month.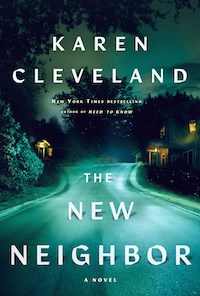 For fans of mysteries focused on a neighborhood. Beth is a CIA analyst who his taken off her biggest case and has to move out of her home. Madeline buys the house and moves in and Beth can't stop watching her, certain she has ties to the case she is no longer on. Being that everyone in the neighborhood is somehow tied to the CIA, it's a treasure trove of secrets…
Looking for more new releases? Check out our New Books newsletter!
Riot Recommendations
This round let's focus on whydunnit mysteries rather than whodunnit.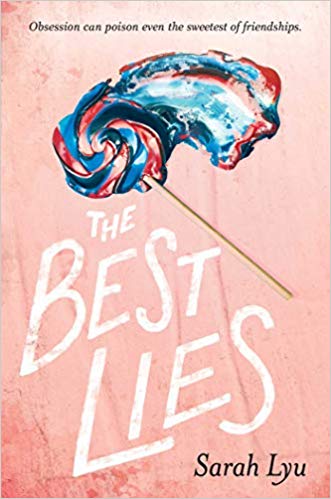 For fans of whydunnit and toxic friendship novels. We start off knowing the crime: Elise shot and killed her best friend Remy's boyfriend. From there we get a past and present timeline. In the present Elise is meeting with her lawyer and the detective on the case, explaining what happened. In the past we see Elise's relationship with Remy and Jack building up to its conclusion.
(TW child abuse/ suicide attempt)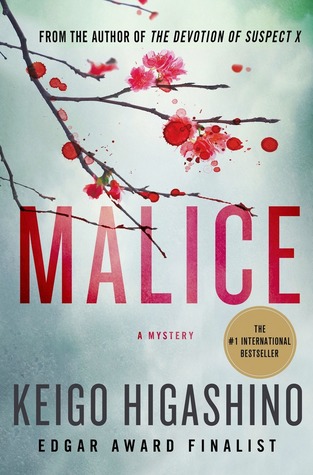 Malice (Kyoichiro Kaga #4) by Keigo Higashino, Alexander O. Smith (Translator)
This checks off a bunch of tropes: locked-room mystery; author main character; cat-and-mouse game. Kunihiko Hidaka is found murdered inside his locked office inside his locked home (double locked!) and there are three suspects at first. But a confession comes rather quickly which forces a cat-and-mouse game for the "why" to happen between the murderer and Police Detective Kyochiro Kaga. Bonus: Keigo Higashino has a bunch of translated crime novels and he's fantastic.
(I don't remember if there were any TWs.)
Watch Now
Black Bird on Apple TV+: A six-part series based on the true crime book In with the Devil: a Fallen Hero, a Serial Killer, and a Dangerous Bargain for Redemption by James Keene, with author Dennis Lehane as a first-time showrunner. It follows Jimmy Keene who was in prison for 10 years with no chance of parole when he was given a deal: get a fellow inmate, suspected serial killer, to confess to two murders and Keene could go free. Watch the trailer.
News and Roundups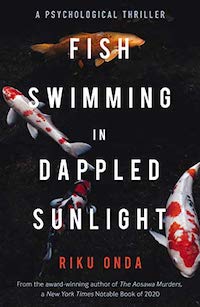 Liberty and Patricia discuss new releases including Fish Swimming in Dappled Sunlight by Riku Onda, Alison Watts (Translator) on All The Books!
Brad Pitt battles assassins in action thriller 'Bullet Train'
You can now take a cruise inspired by Gone Girl
Obama out here reading crime novels!
Censorship News
Lafayette Librarian Threatened with Firing for Opposing Censorship
A Classroom Without Books: Florida Teachers Told To Remove Classroom Libraries for Review
What Would Help You Fight Book Bans?: Book Censorship News, July 22, 2022