Dear Book People,
Happy Thursday! We're three days away from my big move, and I'm so ready to be done with cleaning and packing. But on the bright side, I've gotten through a bunch of audiobooks. How has your week been? I hope more relaxing than mine. Anyway, let's chat books.
Book Deals and Reveals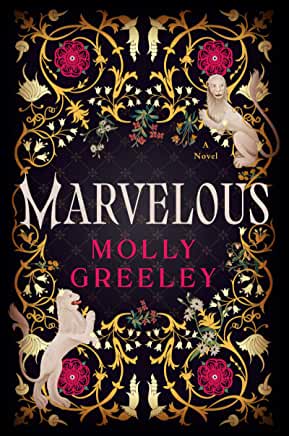 Let's start with a cover reveal! Check out the cover of Marvelous by Molly Greeley, a historical fiction novel based on the true story of "Beauty and the Beast." This one releases from William Morrow in February 2023.
Author Chloe Gong recently announced Last Violent Call, a set of two novellas in the world of These Violent Delights. This also hits shelves in February 2023.
Let's look at some upcoming queer romances. Here's the cover reveal of The Fiancée Farce, a sapphic marriage of convenience romance out from Avon on April 18th, 2023.
And LGBTQ Reads has exclusively revealed the cover of Ander and Santi Were Here by Johnny Garza Villa. This YA gay romance releases April 11th, 2023 from Wednesday Books.
What's the latest cover I'm totally obsessed with? In Nightfall by Suzanne Young. If a book described as The Lost Boys meets Buffy the Vampire Slayer sounds interesting to you, then check this book out. It's coming on March 28th, 2023.
Tor Nightfire's senior editor Kelly Lonesome has acquired two new horror novels from two time Hugo-award finalist Dr. Chuck Tingle. The first novel is entitles Camp Damascus and is scheduled for a July 18, 2023 release.
AMC has released the full trailer for their upcoming series based on Anne Rice's beloved novel Interview with the Vampire. The seven-episode series premieres on AMC and AMC Plus on Sunday, October 2nd.
Last week, a stage adaptation of Khaled Hosseini's 2003 best-selling novel, The Kite Runner, opened on Broadway for a limited run.
Did you read Gillian Flynn's Gone Girl and think to yourself, "I really wish there was a cruise themed around this book"? Well, you are in luck.
These were the most popular in-demand books in US libraries from April to June 2022.
This week, we're matching up to $2500 in donations to the National Network of Abortion Funds. Here's how to take part.
Book Riot Recommends
I'm a Contributing Editor at Book Riot, I write the Today in Books newsletter, and I'm a Bibliologist for Book Riot's Tailored Book Recommendations subscription service. I also have a PhD in English, so I'm basically a doctor of books. Books are my life, in other words, so in this section of the newsletter, let me share with you some upcoming books I'm super excited about. And I think you will be too!
Can't Wait for This One!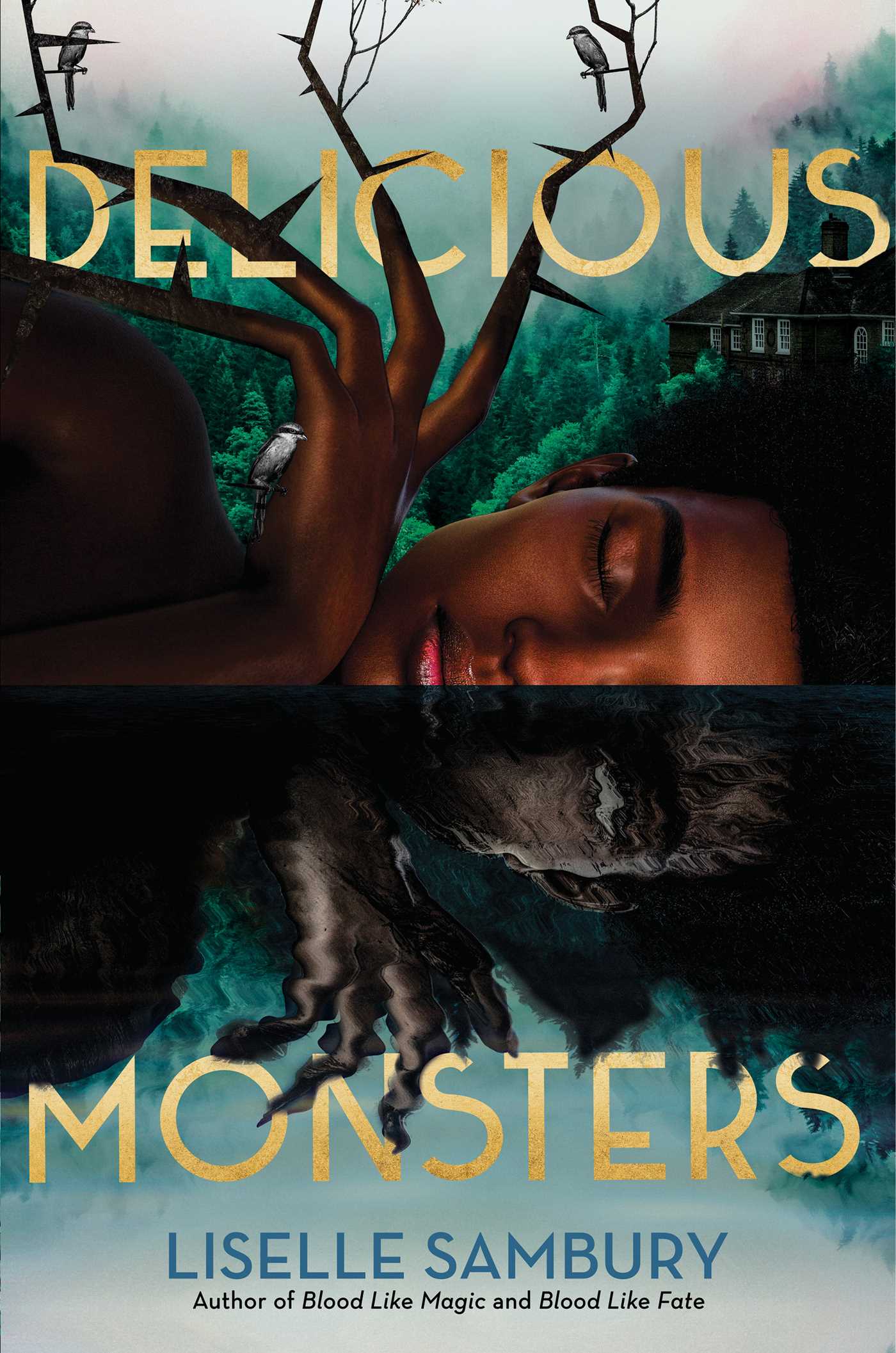 Delicious Monsters by Liselle Sambury (Margaret K. McElderry Books, February 28th, 2023)
This is another book where, I have to say, the cover is doing some serious WORK. Will you look at this stunning thing? First of all, trees are scary as heck (don't @ me). And people with tree limbs? It's giving Titus Andronicus. And the creepy house in the background and the ominous reflection in the water? Okay, we know this is going to be some creepy haunted house stuff. YA horror/thrillers have been especially exiting over the past couple of years. So I am. Here. For. This.
Delicious Monsters is being called a psychological thriller that's The Haunting of Hill House meets Sadie. Daisy sees dead people, so in navigating life in Ontario, she's completely unsurprised by the amount of ghosts she sees walking the city. Her boyfriend breaking up with her? Now that is surprising. So when her mother inherits a secluded mansion, Daisy jumps at the chance for an escape to a quieter life. But the house—and what's inside it—might be more than all of Daisy's experiences with the supernatural have prepared her for.
Flash forward to ten years later. Brittney's desperate to get away from her abusive mother, and she's quite certain that the book her mother wrote about a "Miracle Mansion" is a total sham. So what does Brittney decide to do? She takes her popular web series Haunted on location to the mansion to find out what happened there ten years earlier and expose her mother's lies.
My guess? This house is haunted as heck and through these dual storylines, we're going to see both Daisy and Brittney encounter some truly terrifying things. But y'all, we gotta wait 'til February 2023 to find out! The suspense is killing me!
Don't forget you can get three free audiobooks at Audiobooks.com with a free trial!
Words of Literary Wisdom
"Often the case with people who don't read fiction. Hollow inside, monochrome, so they can switch gears no problem. They swallow something and forget about it as soon as it goes down their throat. Constitutionally incapable of empathy. These are the people who most need to read, but in most cases it's already too late."
— Bullet Train by Kōtarō Isaka
What's Up in the Book Community?
My iPhone is constantly telling me I spend too much time staring at my screen, which is honestly so rude. But this means I spend a lot of time scrolling around the online book community: BookTube, Bookstagram, BookTok, BookLinkedIn (JK. That's not a thing… I don't think). You get the idea. Don't have the time, energy, or the will to do all of that yourself? No problem. I got you. In this weekly section of Book Radar, we'll take a look at something cool, interesting, and/or newsy that's going on in the book community.
With all the book banning going on across the country, I love seeing ways that communities are fighting back. So readers from the Austin, Texas area, listen up. This one's for you.
Austin Public Library is standing against book bans with Banned Camp. Banned Camp is a series of free events hosted by the Austin Public Library in partnership with BookPeople. All summer, these events will focus on the books dealing with race, LGBTQ+ issues, and sexuality that are being taken off shelves across the country. Texas currently leads the country in book bans, so it's especially great to see communities in Texas fighting back! If you want to participate, here's a full list of upcoming events.
And if you're not in Austin, Texas, some of the events are virtual, so check that out as well!
And Here's A Cat Picture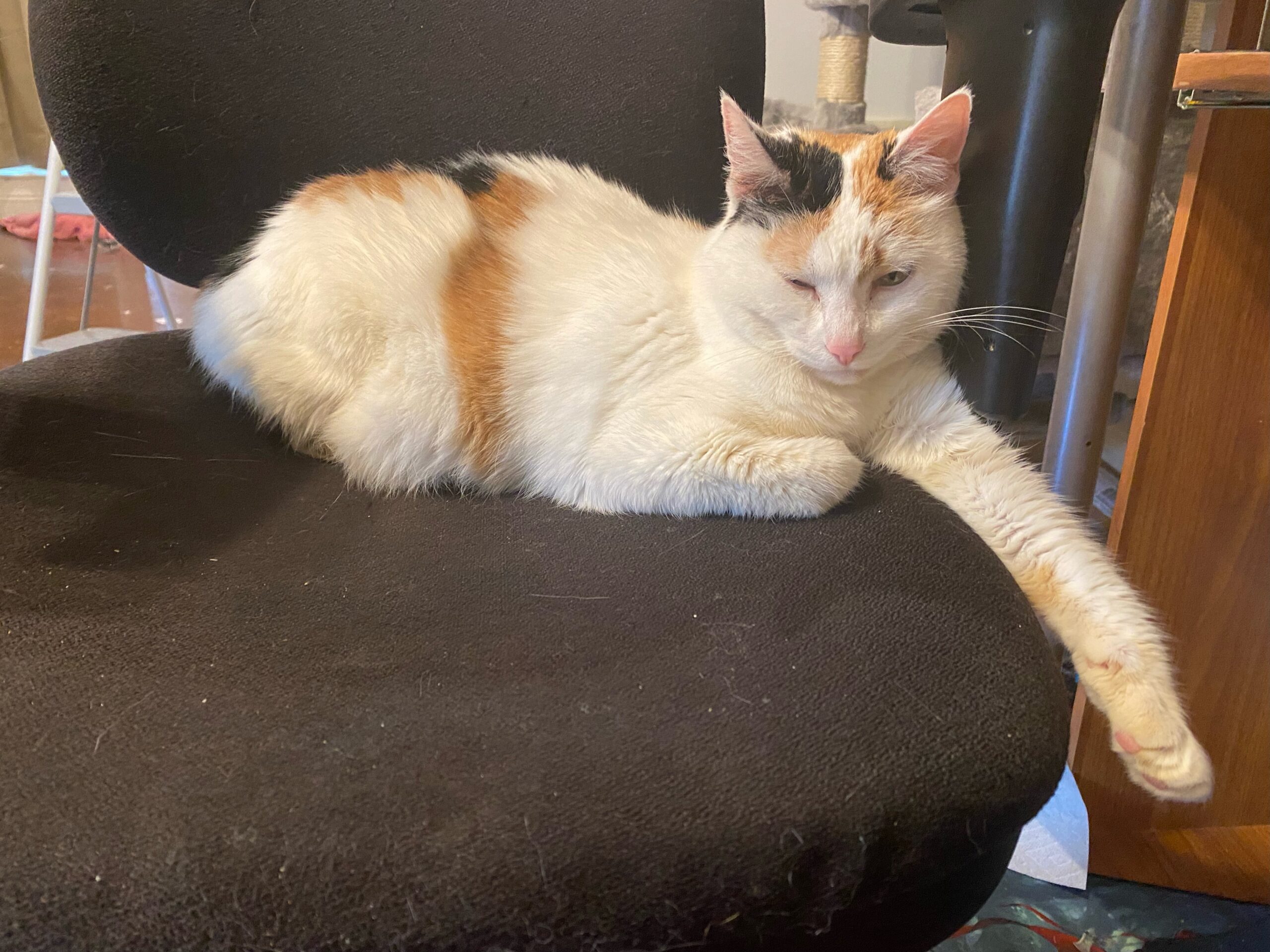 It's been a while since we checked in on my shy calico girl Cersei Anne Boleyn (C for short). I know I told you all she hasn't been feeling well, but I think she's starting to get better? She seems happy and healthy anyway, don't you think? Too bad this poor little girl doesn't know she's about to take a plane ride across the country this Sunday.

And that's all for today, friends! How wild that the next time you hear from me, I'll be in my new home! I'm so excited for new adventures, and excited to share them with you. Have a wonderful weekend.

💙 Emily