Good morning and good Monday, Insiders! I hope your week is off to a good start — and it help it along, I thought I'd share this amazing conversation between Ed Yong and Alice Wong about perspective, nature, and science. A friend texted it to me this morning, and it was the best way to kick my day off.
No announcements, on to the good stuff!
-Jenn
What Are You Reading?
Hey Insiders!
Can I tell you something? I'm still reading the same lone book from last week. I am really enjoying True Biz by Sara Nović, and I've been chipping away at it slowly not because it's not great but because my time to just read is….well, it's there but my motivation and energy are not. I've done a lot of solo parenting this week, as my (wonderful) nanny takes a much-needed vacation and my partner has been working 12+ hour days.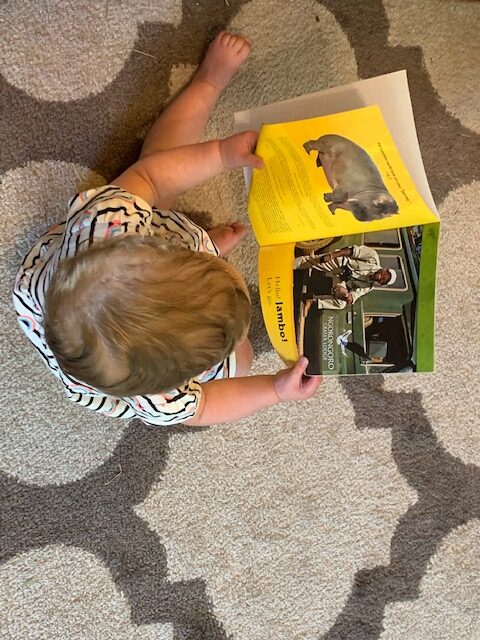 Despite not reading, I have done a number of fun bookish things. The best one? My kiddo got her first book prize for summer reading club at the library. Though they did not have board books for her to choose from, she did get a really neat National Geographic Kids paperback about safaris. She picked it from a few, and you'll see she quite enjoys it!
Hopefully next week I'll have more to report on the reading front. But if not, here's your reminder it's okay to go through periods where you read and periods where you simply do not. It doesn't make you any less of a book person.
-Kelly Jensen