Welcome (back) to Kissing Books and happy Monday. Last week was a little rough for me for many reasons so, as a treat to myself, I decided to take Friday off for a three-day weekend and spent some time with the teenager. With everything going the way it has been and us still being expected to "adult" while desperately trying to keep it together, it is important to remember to take that time off if you can afford to and recharge. I know we're all looking to lift each other up during these trying times, and that's great. But if you're running on "E" yourself, you won't be efficient at it.
In things making me happy right now: this mentality. I work from home so, most days, only the people who are here see it when I put on make-up. But it makes me feel good, regardless of whether I'm being a glitter goddess or channeling my Goth-ness. If there is something that does this for you, be sure to do it since you'd be surprised at the ego boost something small like that can give.
Bookish Goods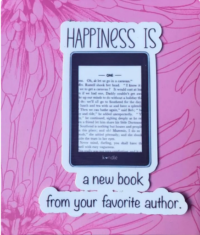 This is a simple yet true statement. There have been many a day where getting a brand new book from a favorite author, physical or digital, has turned my day around, especially if it is something I had forgotten about. Does it also get the song "Happiness" from You're a Good Man, Charlie Brown stuck in my head? Yes but again that is one song that never fails to make me smile. $2.75
New Releases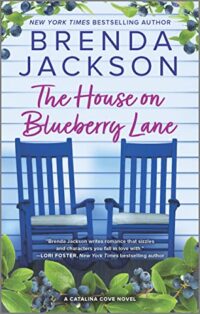 One of the biggest regrets of Jaye's life is not appreciating the value that former love Velvet brought to his life. Two years after she leaves him due to his lack of commitment, he finds her in Catalina Cove and sets out to prove to her that he knows he made a mistake and he will do anything for her to give him a second chance at proving his love.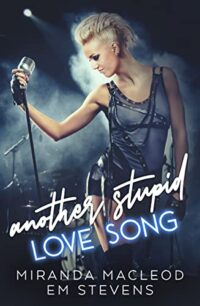 Miranda is an older rock and roll legend determined to get her career back on track and Jade is the daughter of a former bandmate whose career was allegedly derailed by Miranda. Despite this putting them at odds, both are equally as determined to make it big in the music world and resolve to make it big together, all the while trying to ignore the attraction that has been brewing between them.
For a more comprehensive list of new releases, check out our New Books newsletter!
Riot Recommendations
Following the theme of happiness, I'm going to recommend a few books that highlight one of my favorite tropes: enemies-to-lovers. I know there has been a lot of discourse on whether or not this is an accurate description of the trope but it's what I've always called it, so I'm sticking to it.
Now I've been a big fan of this trope and I never knew why until Living Single started streaming and I saw the dynamic between Maxine and Kyle. And, like many things that I go back to as an adult, it's like a big lightbulb flickered on in my brain. So, I fully embrace this trope in all its various forms.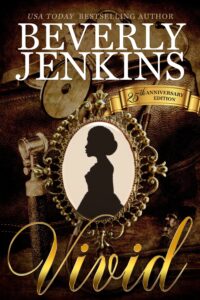 Vivid by Beverly Jenkins
I love it when my romance novels feature strong and smart women and this book sure has that in Dr. Viveca. The "enemy" is in the form of Mayor Nate, who was expecting a male doctor and isn't as welcoming as he should have been. He quickly realizes his mistakes though and works endlessly on trying to convince Viveca to give him a second chance.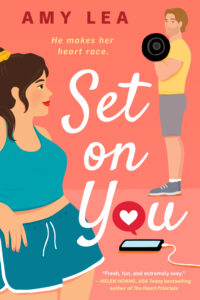 Gym rivals Crystal and Scott are unpleasantly shocked to find out their grandparents are engaged when they run into each other at the engagement party. As the wedding gets closer, they find themselves coming to a tentative friendship with the possibility of a romance until a photo of the two of them goes viral in an ugly manner.
Speaking of Beverly Jenkins, put this on your calendar now so you don't miss out!
This is great read as we near the end of #JenkinsJuly and anniversary of 1994's Black Summer of Love.
Here is one reader's artistic representation of popular Jane Austen characters and I can safely say I understand the fascination with Mr. Darcy even more now.
If you've been on the fence about the Happily Ever After Collective, here is a sneak peek of some of the tropes they'll be covering.
Love's Sweet Arrow latest Trope Tuesday recommendations is Found Family, which is always heart-warming.
Here are some Sapphic historical romances for your consideration.
Are you interested in joining us here on Book Riot? We're looking for an Editorial Operations Associate. The position includes behind the scenes tasks such as working closely with other editors and contributors, and we are committed to building an inclusive workforce and strongly encourage applications from women, individuals with disabilities, and people of color. If that sounds up your alley, you can apply by clicking here.
And that's all for today. I'll be back on Thursday with more goods, new releases, and recommendations. I can also be found posting on Twitter, under @PScribe801. Until then, happy reading and stay hydrated.