Sponsored by TWO NIGHTS IN LISBON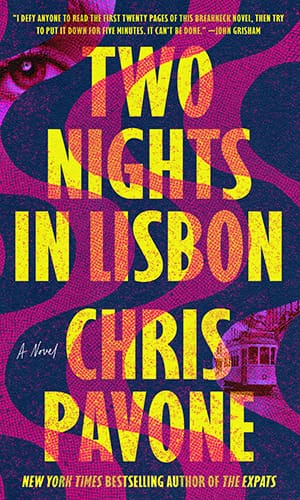 tk
Black Panther Has Officially Been Cut, Replaced In "Avengers"
In the latest issue, "Avengers #55," Marvel Comics has officially replaced Black Panther in their ongoing "Avengers" run with Nighthawk — Marvel Universe's version of Batman. This change comes in the wake of T'Challa's war against Wakanda in "Black Panther" where we see the superhero fighting to clear his name and falling further into a web of lies, deceit, and unrest.
TikTok helps UK book sales hit record levels, Publishers Association says
According to the Publishers Association, readers discussing their favorite books on TikTok helped lift sales 5% to £6.7bn in the UK in 2021. Publishers Association said four of the top five young adult bestsellers in 2021 had been driven by the BookTok trend.
Los Angeles Times Book Prizes Winners Announced
The 42nd annual Los Angeles Times Book Prizes, committed to literary excellence, championing new voices, and celebrating the highest quality of writing from authors at all stages of their careers, were awarded on Friday at the University of Southern California's Bovard Auditorium.
LeVar Burton to Host National Spelling Bee
Actor and beloved former host and executive producer for PBS' Reading Rainbow, LeVar Burton, will be hosting the 2022 Scripps National Spelling Bee.