Sponsored by debut novel The Town of Babylon – On Sale Now!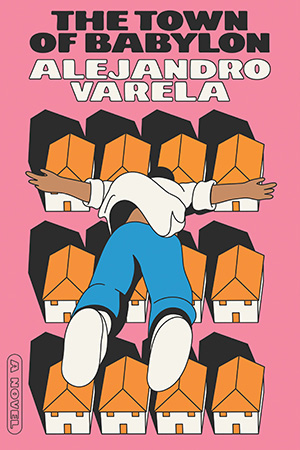 tk
LGBTQ Books Removed from Target.com
On March 25th, word started to spread on Twitter that many LGBTQ books were missing from Target's website. Many of the missing titles had previously been available for preorder. Brian D. Kennedy, whose book A Little Bit Country was affected, expressed his concern in a tweet: "Not to be alarmist, but my book, a gay rom-com, was up for pre-order at @Target earlier this year And now it's gone? Along with some other queer debut books?? While the straight titles from my publisher remain?! I really hope there's a logical explanation (besides homophobia)." In an email statement to Publishers Weekly, Target claimed the issue was related to a website change. As of this morning, 94 of the 118 books that Moreland noted had been removed have now reappeared on the website.
Julia Fox Teases Upcoming Book at Vanity Fair Oscar Party
Uncut Gems star Julia Fox teased her upcoming book at last night's Vanity Fair Oscars Party. Fox said the book is coming soon, but if readers are hoping to learn the juicy details of her life—including her infamous fling with Kanye West—they should adjust their expectations. Fox claims the upcoming book is "not a memoir," but a "masterpiece." The model/actress added, "I don't wanna give too much of it away because I am very superstitious. I don't like to speak of things before they're finished."
Here's the Trailer for Roar, Nicole Kidman's Upcoming Anthology Series
Nicole Kidman has shared the first look trailer of her Apple TV+ anthology series Roar, based on the short story collection by bestselling author Cecelia Ahern. The eight-part drama, from Glow creators Liz Flahive and Carly Mensch, will consist of half-hour episodes, each from a different woman's point of view. Roar's star-studded cast includes Nicole Kidman, Merritt Wever, Issa Rae, Meera Syal, Cynthia Erivo, Alison Brie, Betty Gilpin, Kara Hayward, and Fivel Stewart. A release date has yet to be announced.
Tupac Shakur's Unpublished Childhood Poetry is Up for Auction
Tupac Shakur wrote a booklet of haikus when he was 11, and it's now being auctioned, starting at $140,000.