Welcome to Read This Book, a newsletter where I recommend one book that I think you absolutely must read. The books will vary across genre and age category to include new releases, backlist titles, and classics. If you're ready to explode your TBR, buckle up!
This week's pick is a delightful book that will feel very relatable if you're anywhere near your thirties and/or feel like everyone around you is getting married and having kids while you're like, pass. And even if that's not you, I think this is an excellent novel about friendship and building a life you love.
Content warning: Domestic abuse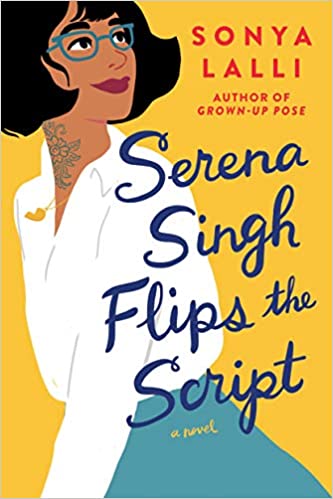 Serena Singh is smart, driven, and successful. But now that she's in her thirties, everyone around her seems to be getting married and having babies. She's lost so many friends to the trappings of conventional family life, but the last straw is when her little sister gets married and gets pregnant and Serena realizes she needs more friends, STAT. Thus begins her quest to find friendship with people who run at her speed, but it isn't easy. And when an old boyfriend that Serena truly loved comes back into her life, she knows one thing: She's not willing to compromise on what she wants out of life. But where does that leave her?
I adored this book so much, and I feel like I relate to it even more since experiencing moving to a new town and realizing that making friends as an adult when your life doesn't look like everyone else's is actually really, really hard. I laughed so much during Serena's misadventures in book clubs, cooking classes, and inadvertently ending up at a sex club (whoops). I also sympathized with her feelings of betrayal by all couples and parent friends, and how she was slow to want to start a relationship with her ex, even as I recognized that her view was at times limiting.
But I think the best part of the book is the unexpected friendship she does find: Another woman at work who, much to her surprise, is married with a toddler. Their connection is wonderful and hilarious, and made me wish my friends lived close. Of course, this friendship also isn't what Serena expects, so there are challenges that come with it. Lalli writes a story with all the same beats as a romance novel, only the relationship is platonic rather than romantic, and it's refreshing and exciting.
I think oftentimes we hear about millennial fiction and it gets pigeonholed as "books about aimless twenty-somethings" but I am here for the next evolution of millennial fiction: books about thirty-somethings creating lives they love and figuring out how to balance friendship, love, and family (found and blood) in new ways.
Bonus: I listened to the audiobook, which was narrated by Ulka Simone Mohanty and was fabulous!
Happy reading!
Tirzah
Don't forget you can get three free audiobooks at Audiobooks.com with a free trial!
---
Find me on Book Riot, Hey YA, All the Books, and Twitter. If someone forwarded this newsletter to you, click here to subscribe.