Sponsored by The Nonfiction Authors Association.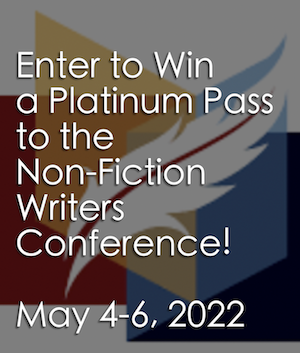 Book Riot is teaming up with the Nonfiction Authors Association to give away one Platinum Access pass each to three lucky winners. The virtual conference takes place from May 4 -6, 2022. To enter, simply fill out the form and subscribe to the Nonfiction Authors Association newsletter for a chance to win!
Happy Tuesday, star bits! I hope you all had a lovely weekend. It was an exceptionally good one for me. I had the honor of interviewing one of my very favorite authors, Sara Gran, who is just the best! Her new novel The Book of the Most Precious Substance is excellent. And I was interviewed by an online book club full of wonderful well-read people. It was such a treat! I never get tired of books. And speaking of books, there are more great ones out today! There are so many books I want, but the top of my list to pick up are Manhunt by Gretchen Felker-Martin, Black Cloud Rising by David Wright Falade, and Tripping Arcadia: A Gothic Novel by Kit Mayquist.
For this week's episode of All the Books! Patricia and I discussed The Verifiers, I'm So Not Over You, The Swimmers, and more. P.S. Don't forget to check out our new line of bookish, Wordle-inspired merch! There are mugs, t-shirts, hoodies, and more. The campaign is temporary, so order yours now!
And now, it's time for everyone's favorite gameshow: AHHHHHH MY TBR! Here are today's contestants:
I am so delighted that We Ride Upon Sticks put Barry on everyone's radar, because now people will sit up and take notice when she has a new book out. This is her fantastic new novel about a young monk and his most definitely not-a-monk twin brother, who set out on a journey to find the reincarnation of a great lama somewhere in Mongolia. It's a story of faith and family, and finding one's purpose. It is such a beautiful, wildly inventive book, and I hope you all love it like I do!
Backlist bump: We Ride Upon Sticks by Quan Barry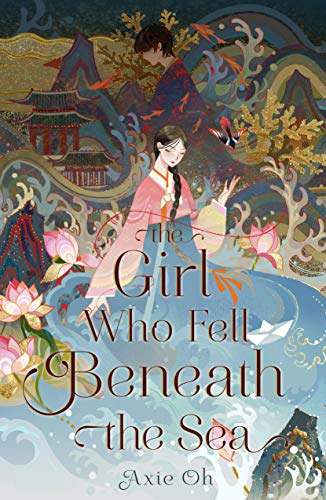 And this is a fantastic YA historical fantasy novel from the author of Rebel Seoul! It's a feminist retelling of the classic Korean folktale "The Tale of Shim Cheong." It's about a land ravaged by storms that have wiped away villages. To appease the Sea God, the villagers plan to throw the Sea God a bride. But the intended bride is Mina's brother's beloved, and when he tries to interfere, Mina offers herself up instead. Under the water, Mina discovers the Sea God is enchanted and joins up with a motley crew of underwater beings to break the spell and save her village. It's delightful and full of adventure!
Backlist bump: XOXO by Axie Oh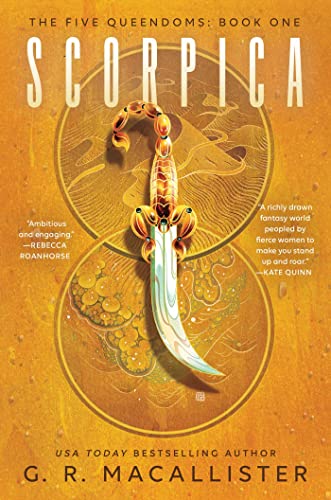 Scorpica by G.R. Macallister
Warriors, and healers, and sorcerers, oh my! Macallister, known for her fun historical fiction, is making her first foray into adult fantasy, and it's great! This is the first book in what will be the Five Queendoms series. For centuries, peace has existed between the queendoms of the land. But when a decade passes without a girl being born, it throws the world into chaos. Magic and secrets will come to light as the queens struggle to make sense of the Drought of Girls, and fight to hold onto alliances and fend off new threats. It's an immersive, queer, epic adventure! Plus, people hitting things with swords!!! (CW for violence, murder, childbirth, and death of a loved one.)
Backlist bump: A Thousand Ships by Natalie Haynes
Don't forget you can get three free audiobooks at Audiobooks.com with a free trial!
On your mark…get set…add to your TBR!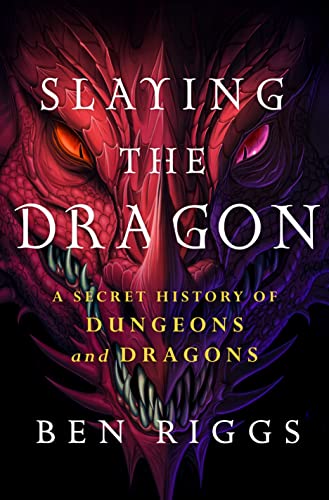 Okay, as a World of Warcraft fan, this is definitely in my wheelhouse. This is a super inside baseball look at how the company behind the biggest role-playing game of all time ended up almost shuttering its doors before being rescued by its nemesis.
When Dungeons and Dragons was released it was a huge hit. People bought the books and the kits by the armful, having never experienced anything like it before. But from the very start, TSR, the company behind the game, could seem to make no wise decisions. Through bad deals, mismanagement, and poor use of talent, it slowly, slowly sunk into mountains of debt. And then the collectible card game Magic: The Gathering came out, and D&D sales dropped even more. And just when it looked like TSR would have to shut down, it was purchased by Wizards of the Coast, the company behind Magic: The Gathering.
Riggs has written an extremely thorough examination of all the trials and tribulations of TSR, since its inception in 1974 by co-creators Gary Gygax and Dave Arneson. It charts everything from the dozens of failed new products and ventures, to the ousting of its creators, to the wild 'Satanic panic' years of the game in the early 1980s, and its final death throes in the mid-1990s that strangely involved Buck Rogers.
As I said, it's quite inside baseball, and isn't so much about the people involved (Gygax disappears not even a quarter of the way in) as the company and its decisions. And there are some things I wished we learned more about, involving the creators and employers. But of the three controversial figures involved, two have died and the other refuses to talk about it. But I was fascinated by all the ways in which the company seemed to get in its own way, and the hubris of management, who seemed to know nothing about games or even nerds. And I loved learning about the many now-famous writers and artists who got their start working on Dungeons and Dragons. If you love role-playing games, or any kind of games, or even just want an epic nerdpurr, then pick this up!
Make sure to get your own Read Harder Book Journal from Book Riot to track your reading for the year!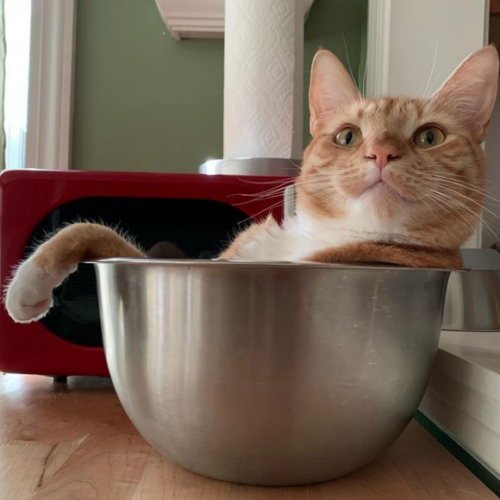 This week: I'm currently reading Heartbroke by Chelsea Bieker and Another Appalachia: Coming Up Queer and Indian in a Mountain Place by Neema Avashia. Outside of books, I've been trying to stay away from television while the Celtics are on the All-Star break and get in a bit more reading. And in music: the song stuck in my head is Queen of the Surface Streets by DeVotchKa. And as promised, here is a cat picture: Zevon in his bowl never, ever gets old.
---
Thank you, as always, for joining me each week as I rave about books! I am wishing the best for all of you in whatever situation you find yourself in now. And yay, books! – XO, Liberty ❤️