Sponsored by Saga Press.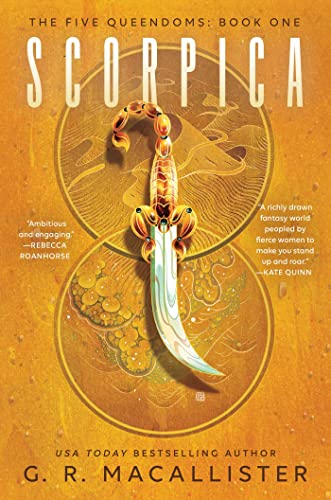 Five hundred years of peace between queendoms shatters when girls inexplicably stop being born. As the Drought of Girls stretches across a generation, it sets off a cascade of political and personal consequences across all five queendoms of the known world, throwing long-standing alliances into disarray as each queendom begins to turn on each other—and new threats to each nation rise from within.
Happy Tuesday, shipmates! It's Alex, with your last selection of new releases for February in this year, 2022. I am still honestly blown away by how gorgeous the cover is for The Girl Who Fell Beneath the Sea. We're having another February cold snap in Colorado, so I'm curling up with a cat on either side of me and a book in my hands. Stay safe–and warm–out there space pirates, and I will see you on Friday!
Let's make the world a better place, together. Here's somewhere to start: NDN Collective and Jane's Due Process
Make sure to get your own Read Harder Book Journal from Book Riot to track your reading for the year!
---
New Releases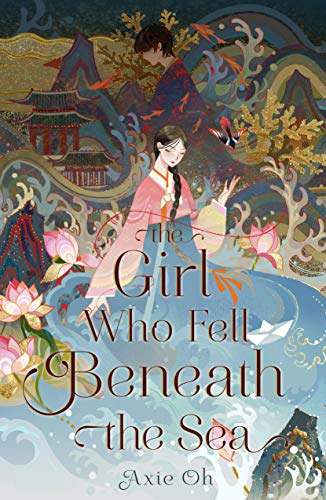 Mina's homeland has been torn by war and washed with brutal floods for generations. In an attempt to appease the Sea God, her people throw a beautiful maiden into the sea once a year to be his bride. The most beautiful girl in Mina's village, Shim Cheong, is chosen to be this year's sacrifice… but that's the beloved of Mina's brother. In order to save them both, Minna throws herself into the sea in Cheong's place. The water sweeps her to the Spirit Realm, and there her adventure has only just begun.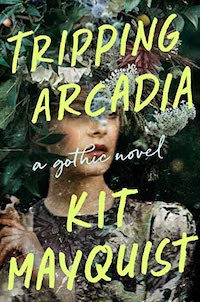 Lena is a med school dropout desperate for any job she can find to help her family out of dire financial straits. When she's offered a position by one of Boston's most elite families, she can't possibly say no, even if the description of the position is vague and frankly bizarre. She's to be the assistant to the family doctor and the sickly, drunken heir that he cares for by day. At night, she quickly discovers there is something strange and very sinister about this family… and that they are responsible for the ruin of her own.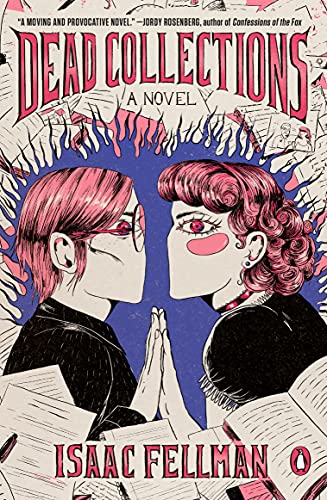 Sol is an archivist with a terrible secret: he suffers from an illness known as vampirism. Being an archivist is a good career choice for him, since he can hide from the sun in his basement office. But when he meets Elsie, the widow of a somewhat famous television writer who is trying to donate her late wife's papers, there's a spark between them that will quickly bloom into love.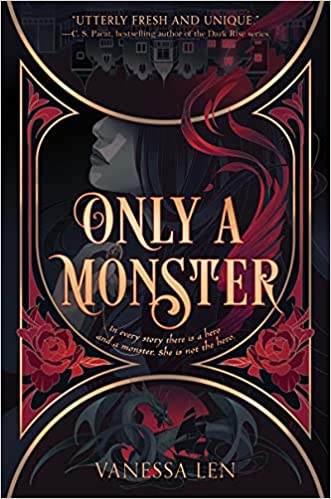 Joan is a monster, from a family of monsters, each of them with terrifying powers that they must carefully keep secret. And then she finds out that the cute boy she's just met at her work is a monster slayer, and he's hunting for her family. Jess must embrace her own monstrous nature if she wants to protect her family… because monsters don't get happy endings.
Don't forget you can get three free audiobooks at Audiobooks.com with a free trial!
News and Views
Sarah Gailey: On Trauma-Informed Writing
Stranger Things is getting a fifth season
Interview with Steven H Silver (about alternate history!)
How Lewis Carroll Built a World Where Nothing Needs to Make Sense
Astronomy, sci-fi, and the roots of the space economy: my long-read Q&A with Alex MacDonald
What will California's coast look like in 100 years?
On Book Riot
There's still time for you to register to win a copy of Goliath by Tochi Onyebuchi!
12 Fascinating Near-Future Science Fiction Books
Time Traveling Books: Historical Fiction or Speculative Fiction?
Delectable YA Fantasy Duologies
This month you can enter to win a year of tailored book recommendations, a $200 gift card to the Ripped Bodice, and $50 at your favorite indie bookstore.
Don't forget to check out our new line of bookish, Wordle-inspired merch! There are mugs, t-shirts, hoodies, and more. The campaign is temporary, so order yours now!
---
See you, space pirates. If you'd like to know more about my secret plans to dominate the seas and skies, you can catch me over at my personal site.