Sponsored by Penguin Teen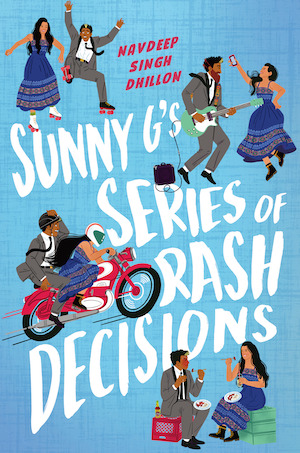 Sunny G's brother left him one thing when he died: His notebook, which Sunny is determined to fill up with a series of rash decisions. Decision number one was a big one: He stopped wearing his turban, cut off his hair, and shaved his beard. Sunny debuts his new look at prom, which he's stuck going to alone.
Enter Mindii Vang, a girl with a penchant for making rash decisions of her own, starting with stealing Sunny's notebook. When Sunny chases after her, prom turns into an all-night adventure—a night full of rash, wonderful, romantic, stupid, life-changing decisions.