Sponsored by Fools in Love: Fresh Twists on Romantic Tales, edited by Ashley Herring Blake and Rebecca Podos, from Running Press Teens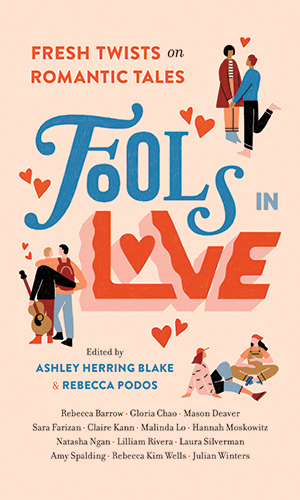 Fake relationships. Enemies to lovers. Love triangles and best friends, mistaken identities and missed connections. This collection of genre-bending and original stories take common romance plots and reimagine them in new, exciting ways. Look out for powerful flora, a superhero and his nemesis, a fantastical sled race through snow-capped mountains, a golf tournament, the wrong ride-share, and even the end of the world. Featuring YA writers Gloria Chao, Mason Deaver, Sara Farizan, Malinda Lo, Natasha Ngan, and more, this collection is sure to sweep you off your feet.
Hey y'all, welcome to the Kissing Books newsletter. I hope your spirit is doing well. I'm PN Hinton, your guide through the roller coaster of a ride that the world of romance can be. If it is your first time here, welcome and if you're a regular reader welcome back.
Happy Valentine's Day y'all! If you observe it, of course. Personally, I could take it or leave this holiday. I've always felt this way. I was the kid who knew the only reason she got Valentine's Cards was because it was mandated to give one to every child in class. So, by the time I got to high school, I had a clouded view towards the holiday overall. And, with the kiddo being in middle school now, the night before no longer includes an hour of making out cards for a whole class. That was a super stressful endeavor. Still, I know that it is important for some people and if you are a lover of this day, I hope that whatever you do, this is an awesome day and evening for you.
Or, if you celebrated Galentine's Day yesterday, I hope it was full of wine and good times as well. In 'Currently Reading News', my copy of Black Love Matters came in so I started that. I also am working on my TBR backlist and started Rebel as well and am enjoying both immensely.
Romance Reflection:
Susannah Nix tweeted this the other day and it got me thinking about academia romance overall. I know that, as with most tropes, this is something that divides the romance community. You have those who cringe at any relationship of this nature, even if there is not a direct chain of command connection between the university student and teacher. Others seem to really adore this one, especially if there is a direct connection and, by extension, power imbalance between the two.
As always, I'm not yucking anyone's yum at all. To each their own and all that. That said, I did have the realization that I am not a huge fan of this trope overall. That's one reason why I tend to shy away from any type of academia romance; a story has to be really intriguing for me to actively want to read one of those, which was the case for The Love Hypothesis. And that one was a huge outlier to be honest. I will only do office/workplace romances if they are on an equal level. If there is any type of power imbalance I will usually nope out.
And that's because I can't separate from how horrible this type of situation or relationship can be in the real world. I also can't ignore the actual outcomes they sometimes yield. In the real world a power imbalance can lead resentment from the one not in power at their vulnerability, even if the other person doesn't lord it over them. It can lead to someone getting fired because a company decided one party was more important, or the student getting forced out of school while the professor gets tenure.
For me, romance is about escapism and if there is no way of escaping the real world counterpart, I'm not going to enjoy it. These are just examples of some of my 'approach with caution' tropes. For another person, it may be something like a sibling or best friend's ex because they've been through something like that and for them it was an actual betrayal of trust. Even in situations where the break-up may have been amicable, it can still be difficult to not equate that to their own.
Again, this isn't necessarily to say that these are bad books or tropes that need to go. It's just an explanation of how, given my own personal take on it, I can see why these types of stories would cause such a division amongst romance readers and some would choose to pass them up.
Book Riot Romance:
Silvana put together a list of more romance manga you should be reading.
Nikki also wrote about exactly what makes a good slow burn romance.
Be sure to check out our new line of bookish Wordle-inspired merchandise! This is a temporary campaign though so be sure to order yours as soon as possible.
There's also still time to enter this giveaway for a shopping spree at The Ripped Bodice.
Around the Web in Romance:
Check out Harlequin's interview with Jess about Black Love Matters to get more insight into what went on behind the scenes.
Here are some queer romances that you can you pick up to celebrate Valentine's Day.
Vox recently published this article on attraction in romance novels.
There's a lot of awesomeness in this giveaway so be sure to enter for a chance at some new books.
Here is one reader's rankings of all of Jasmine Guillory's books in terms of swoonworthy.
This Sarah's Scribbles comic made me snortle.
Talia Hibbert's Ravenswood series has been optioned for adaptation!
New Releases: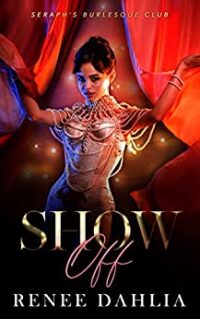 Let Me Love You by K.L. Gilchrist (2/14)
Show Off by Renee Dahlia (2/14)
Crushing on Cupid by Noami Piper (2/14)
Thirty Days With You by Ruth Miranda (2/14)
Her Heart's Desire by Anne Shade (2/15)
Plain English by Rachel Spangler (2/15)
A Perfect Equation by Elizabeth Everett (2/15)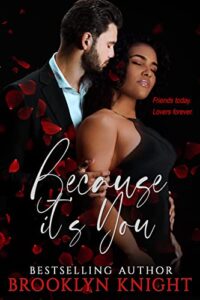 Deadly Secrets by VK Powell (2/15)
Be Kind, Rewind by Melissa Born (2/15)
Sinner's Game by J. Kenner (2/15)
The Night Thief by Brenna Kahn (2/15)
Nothing Ordinary by E.M. Lindsey (2/16)
Spirited Situation by Louisa Masters (2/17)
Because It's You by Brooklyn Knight (2/18)
This is just a fraction of some of the exciting releases that are scheduled for publication this week. Just a gentle reminder that these were the dates that were showing as of the writing of this newsletter.
---
And that is all I have for you today. I'll be back Thursday with some more romance round-ups, reflections, and recommendations. In the meantime, give me a follow over on Twitter under @PScribe801. Happy reading!