Sponsored by BookClubbish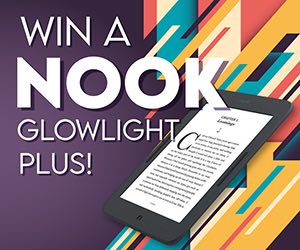 tk
Adam Brody Joins Cast of Fleishman Is in Trouble
Actor Adam Brody has joined the cast of Fleishman Is in Trouble, a limited series based on Taffy Brodesser-Akner's best-selling novel. Brody will star opposite Jesse Eisenberg, Claire Danes and Lizzy Caplan. The show has also added Maxim Jasper Swinton and Meara Mahoney Gross to its cast. Brody (The O.C., Promising Young Woman) will play Seth, an old friend of Toby Fleishman (Eisenberg). The series will stream on FX's hub on Hulu.
Inside New Substack Comic Projects from Tom King, Brian K. Vaughan, Grant Morrison, and More
Digital comics are finding a new home on Substack, and here's a look at some of the upcoming projects. Well-known comic creators, including House of X mastermind Jonathan Hickman and current Best Writer Eisner Award winner James Tynion IV, have stepped away from Marvel and DC to launch new comic projects on Substack. And now six new comics are launching on Substack this week: An independent publication from Grant Morrison; a joint project from Brian K. Vaughan (Saga) and Niko Henrichon; a solo project by Jen Bartel; a collaboration between Tom King (Strange Adventures) and Elsa Charretier (November); a new publication from Khary Randolph; and a newsletter from the Mangasplaining podcast.
Book Ban Efforts Continue to Spread Across the US
Challenges to books about sexual and racial identity are nothing new in US schools, but the politicization of book banning is. This week, The New York Times looks at the current rash of book banning that is happing across the country. "It's being driven by legislation, it's being driven by politicians aligning with one side or the other. And in the end, the librarian, teacher or educator is getting caught in the middle," said Britten Follett, the chief executive of content at Follett School Solutions, one of the country's largest providers of books to K-12 schools.
Getting Back to Work With These Office Romance Books
As people start to head back to the office after holiday breaks and long stints of working from home, now more than ever we're in need of office romance books. These 11 romances will make you swoon.