Sponsored by Penguin Young Readers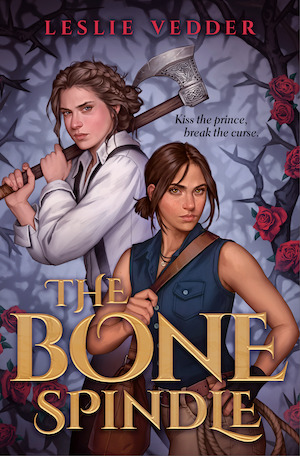 Sleeping Beauty meets Indiana Jones in this thrilling fairytale retelling for fans of Sorcery of Thorns and The Cruel Prince.
Cursed princes are nothing but ancient history to Fi—until she pricks her finger on a bone spindle while exploring a long-lost ruin. Now needs to break a century-old curse.
Dark magic, Witch Hunters, and bad exes all stand in her way—not to mention a mysterious witch.
Set in a lush world inspired by beloved fairytales, The Bone Spindle is a fast-paced young adult fantasy full of adventure, romance, found family, and snark.