Sponsored by Tor Books (@torbooks).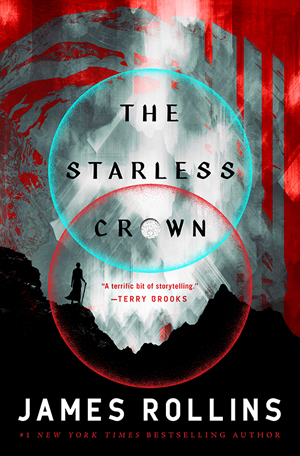 New from #1 New York Times bestselling thriller-master James Rollins—Who will claim the Starless Crown? A gifted student, a broken soldier, a drunken prince, and an imprisoned thief make unlikely allies, but the world is ending. A vision foretells that the moon itself is falling on a world that long ago ceased to spin. On the run, hunted by enemies old and new, the group must learn to trust each other in order to survive in a world evolved in strange, beautiful, and deadly ways, and uncover ancient secrets that hold the key to their salvation.
Hello Book Friends!
How has 2022 been for you so far? I have to say I'm trying to remain optimistic, but there have already been some stressful moments. I know I'm not the only one who feels this way. So I've been trying to take time every day to breathe, to center myself, and to relax. If this is something you need to hear, try to remember that the moments you take to yourself to relax are just as important as the moments when you're productive. And we always have books, right? Let's talk about books.
❤️ Emily
Book Deals and Reveals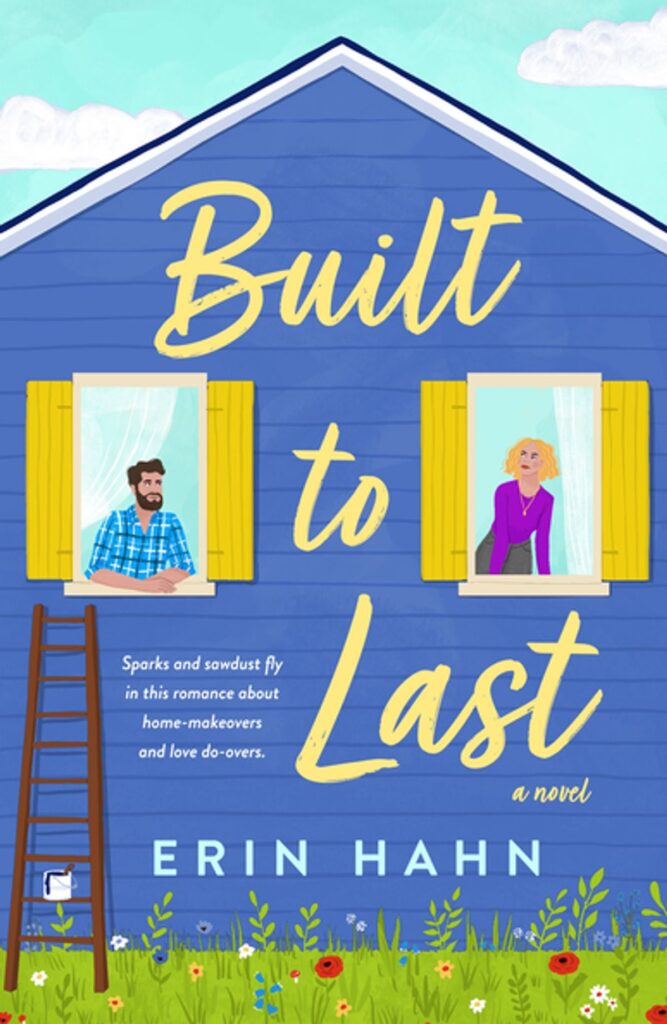 Here's the cover reveal of Built to Last, Erin Hahn's new romance featuring two former childhood costars. This one's out from Griffin/SMP/Macmillan in October.
William Shatner has sold his essay collection Boldly Go to Atria. The book is expected to release in fall 2022.
A new librarian-moderated author series is launching to celebrate AAPI voices.
Spider-Man: No Way Home has now passed Titanic's original domestic gross to become one of the 10 highest-grossing films of all time.
Keanu Reeves is in negotiations to star in Hulu's series adaptation of Erik Larson's 2003 book The Devil In The White City. This project work mark the actor's first television role.
Olesya Salnikova Gilmore's debut novel The Witch and the Tsar sold in a two-book deal at auction to Berkley's Jessica Wade. Wade says the upcoming novel "cleverly and compassionately reinvents a maligned mythological woman," and compares it to Madeline Miller's Circe and The Witch's Heart by Genevieve Gornichec.
Chernin Entertainment has won the rights to Erik Larson's audiobook original No One Goes Alone. The studio plans to adapt the audiobook as a feature film.
Employees of Politics and Prose have successfully unionized, making them the first bookstore in Washington, D.C. to do so.
Fight against censorship in our schools! The #FReadom campaign is asking you to write your school board with provided templates to support school libraries and access to information.
Book Riot Recommends
I'm a Contributing Editor at Book Riot, I write the Today in Books newsletter, and I'm a Bibliologist for Book Riot's Tailored Book Recommendations subscription service. I also have a PhD in English, so I'm basically a doctor of books. Books are my life, in other words, so in this section of the newsletter, let me share with you some upcoming books I'm super excited about. And I think you will be too!
Can't Wait For This One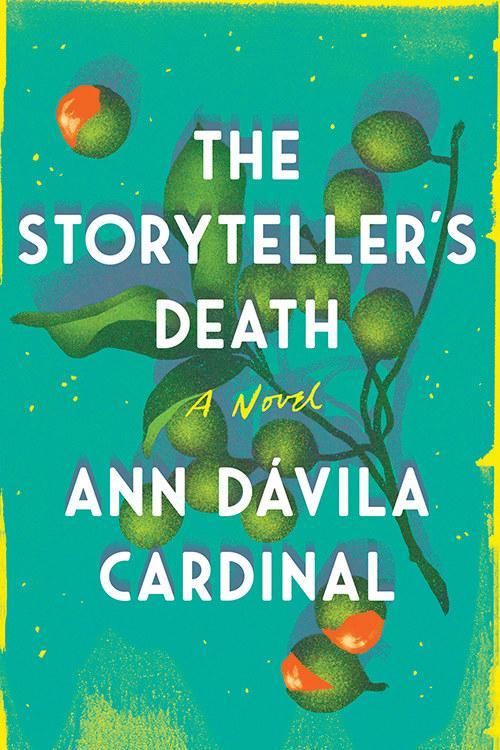 The Storyteller's Death by Ann Dávila Cardinal (Sourcebooks, October 4)
If you've been here for the past couple of months, you might have noticed a bit of a trend. I love a good mystery story mixed with a dramatic family saga (see: Black Cake, which I hyped just a few weeks ago). Here's another must-read mystery/family saga coming out later this year. And I mean, much later. Like, we have to wait 'til October. Nearly the end of the year! But this one will be worth the wait, I think.
From International Latino Book Award-winning author Ann Dávila Cardinal, The Storyteller's Daughter is the story of a young Puerto Rican teen with a special ability. After the death of Isla Larsen Sanchez's grandmother, Isla discovers she has a gift passed down through her family's cuentistas. Isla can see the tales of dead family storytellers brought back to life, replaying in front of her. When one of Isla's visions reveals an old murder mystery, she realizes she must solve it, or these visions could become dangerous.
While you wait for this one to come out, now's a great time to familiarize yourself with some of this author's previous works. My suggestion? Read Five Midnights, a novel set in Puerto Rico that mixes mystery with horror.
Don't forget you can get three free audiobooks at Audiobooks.com with a free trial!
Words of Literary Wisdom
"When you work in a convenience store, people often look down on you for working there. I find this fascinating, and I like to look them in the face when they do this to me. And as I do so I always think: that's what a human is."
— Convenience Store Woman, Sayaka Murata
What's Up in the Book Community?
My iPhone is constantly telling me I spend too much time staring at my screen, which is honestly so rude. But this means I spend a lot of time scrolling around the online book community: BookTube, Bookstagram, BookTok, BookLinkedIn (JK. That's not a thing… I don't think). You get the idea. Don't have the time, energy, or the will to do all of that yourself? No problem. I got you. In this weekly section of Book Radar, we'll take a look at something cool, interesting, and/or newsy that's going on in the book community.
Here's a bit of news that I'm a little late on reporting here, but it's worth mentioning. Author and YouTuber Lindsay Ellis has quit YouTube. If you want a thoughtful breakdown on what happened, I suggest watching Jessie Gender's video about it. She also reads Lindsay Ellis' statement in full.
Your Weekend Reading Soundtrack
If you're like me and you're catching up on a bunch of reading this weekend, you need music that's going to gently but firmly say to you, "Hey, friend, keep going." For me, that's the Gone Girl soundtrack by Trent Reznor and Atticus Ross. Maybe give it a try and see if it works for you too!
And Here's A Cat Picture!
I don't think I've ever shown you all just how cuddly this cat can be. Sometimes when I'm working in my office, Murray will just hop on up and cuddle in, which is great and all, but as you can see, he likes to take up at least one arm, which makes it much more difficult to write to all of you. So if you see any typos in these newsletters, I blame the cat. It's not like I can tell this fluffy orange boy no.
---
And that's it for Book Radar for the first week of 2022! I hope it was great for you! Talk to you soon.
❤️ Emily