Sponsored by Chicago Review Press.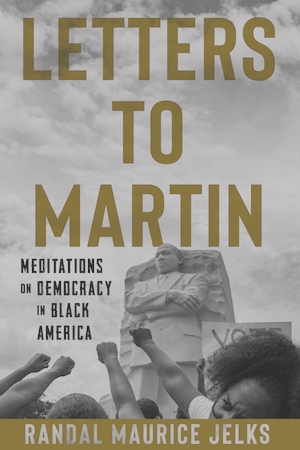 Letters to Martin contains twelve meditations on contemporary political struggles our society faces. These meditations, written in the form of letters to Martin Luther King Jr., speak specifically to the public issues we presently confront in the United States—economic inequality, freedom of assembly, police brutality, ongoing social class conflicts, and geopolitics. Award-winning author Randal Maurice Jelks invites readers to reflect on US history by centering on questions of democracy that we must grapple with as a society. These meditations provide spiritual oxygen to help readers endure the struggles of rebranding, rebuilding, and reforming our democratic institutions.
Welcome to In Reading Color, a space where we focus on literature by and about people of color.
Reading Fam! The new year is here and I think it's interesting how everyone just can't believe it (myself included). Despite the looming uncertainty with the Omarion (lol) variant, and vaccines, etc. I remain hopeful. One of the few good things the pandemic has brought for some people has been the opportunity for them to sit back and reflect, giving them a chance to reinvent themselves if they see fit. I think the turn of the new year still holds this promise of newness and self-betterment, and if these new releases are any indication of the year to come, I'm looking forward to it.
Get into the spirit of the new year, and all the (good) new things it can bring, with Cakes da Killa, and read on for some fire new releases: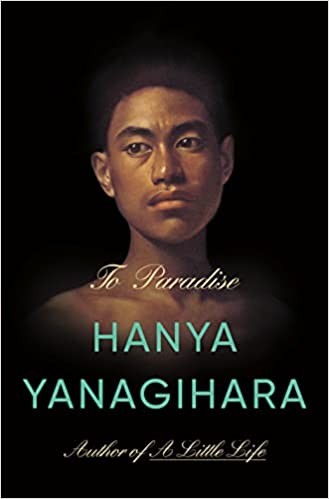 To Paradise by Hanya Yanagihara (Jan. 11)
In Yanagihara's highly awaited new novel, three stories converge in compelling ways, with recurring themes of illness, disability, queer love, family, and class. This 700-page tome divides the narratives and takes place in an alternate America. The first is set in 1893, in a New York that is part of the Free States where people may marry whomever they want. The son of a wealthy family is set to marry another distinguished family's son, but he'd rather be with a penniless music teacher. Next, we see New York in 1993 during the AIDS epidemic, and a young Hawaiian man's struggle to hide his past from his older partner. Finally, there is the year 2093, where plagues and totalitarianism run the world, which feels a little too close to being real, if I'm being honest.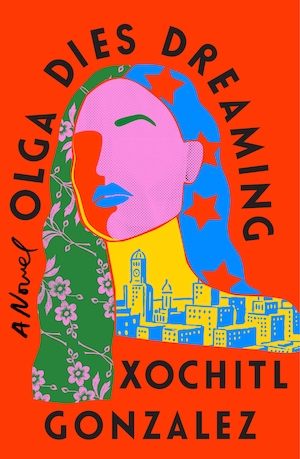 Olga and her brother Prieto outwardly seem to have everything. But you know how that goes. She's a bougie wedding planner for whom "Tinder" literally means "the stuff that starts fires" because her own love life is a hot mess. He, meanwhile, is a congressman who's battle against gentrification is being negatively influenced by his status as a closeted gay man. The two struggle with themselves and their identities as their mother— who abandoned them as children to join a radical political party— storms back into their lives as Hurricane Maria gears up to devastate Puerto Rico.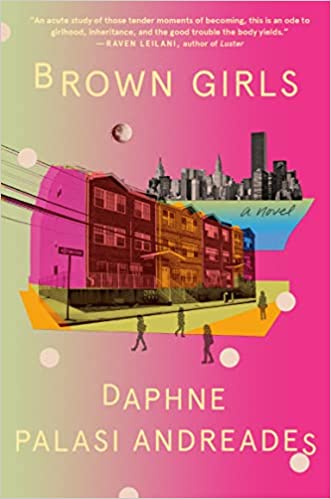 Brown Girls by Daphne Palasi Andreade (Jan. 4)
As planes fly overhead, and subways rumble below, the daughters of immigrants settled in Queens, NY find each other. These brown girls promise each other lifelong friendship as they try to be the dutiful daughters their parents demand them to be. But, the promise of love, adventure, and other skylines sometimes lead them away from each other and the home they've always know. Brown Girls is a poetically told rendering of the eclectic borough as seen through the eyes of girls of color coming of age.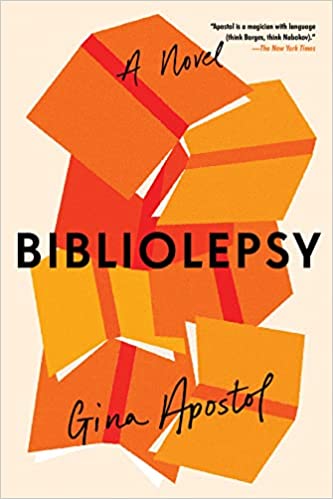 Bibliolepsy by Gina Apostol (Jan. 4)
Primi Peregrino's parents drown at sea when she is eight, leaving her and her sister to be raised by a collection of eccentric family members. Literature provides a foundation and is the backbone of Primi's upbringing. As a result, she becomes obsessed with it and those who make it. She finds herself seeking out places where writers, poets, bookstore owners, and anyone else tangentially related to books gather in order to sleep with them. Primi's odd, escapist quest is juxtaposed by the beginnings of a revolution to overthrow the Marcos dictatorship in the Philippines in Apostol's humorous novel that is available for the first time in English.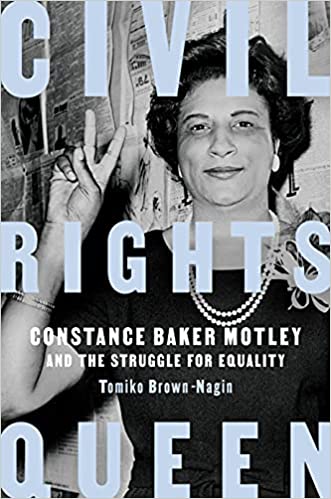 In Civil Rights Queen, Brown-Nagin gives Constance Baker Motley her well-deserved flowers. She was born and grew up during the Great Depression to a blue-collar family. It was expected that she'd have a respectable life as a hair dresser. Instead, she went to law school at Columbia in 1944, was the first Black woman to argue a Supreme Court case, defended Martin Luther King Jr. in Birmingham, helped in the Brown vs. The Board of Education case, helped to rid the U.S. of the evils of Jim Crow, and so much more. There were so many women and queer people who held such instrumental roles in the civil rights movement in America, but are barely mentioned. It's nice to see them getting their shine.
Don't forget you can get three free audiobooks at Audiobooks.com with a free trial!
A Little Sumn Extra
Have we properly brought in the new year if we don't see what the stars have to say? Here are some astrology-based book recs.
Here are some reading challenges to set for yourself in the new year
Here's our 2022 Reading Log to keep track of said book challenges
An interesting Japanese bookstore that only sells one book
---
Thanks for reading; it's been cute! If you want to reach out and connect, email me at erica@riotnewmedia.com or tweet at me @erica_eze_. You can find me on the Hey YA podcast with the fab Tirzah Price, as well as in the In The Club newsletter.
Until next time,
-E