Sponsored by Book Riot's Christmas romance prize pack giveaway!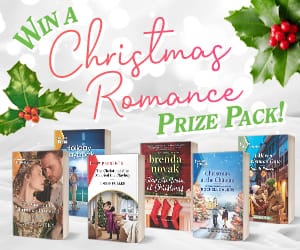 Book Riot is teaming up with Harlequin.com to give away the ultimate Christmas romance prize pack that includes the following titles: Holiday Playbook by Yahrah St. John, Christmas at the Chateau by Rochelle Alers, The Christmas She Married the Playboy by Louise Fuller, A Merry Christmas Date by Syndi Powell, Keep Me Warm at Christmas by Brenda Novak, The Viscount's Christmas Proposal by Carol Arens.
We've almost made it through 2021! I would celebrate, but I'm too busy being horrified at the idea of having to face 2022: that doesn't even look like a real year. In any case, this is the point where publishing really starts winding down. I can't wait to cozy up with some seasonal queer reads under a blanket, and I hope that you are picking up some comforting books during the darkest months! (Unless that isn't your hemisphere, in which case, I hope you're getting some fun beach reads in!)
Today I wanted to highlight Casa Ruby, an LGBT community center in Washington, DC that offers social services as well as housing programs. They recently had a massive funding cut that forced them to close their low barrier shelter, which left a lot of trans women vulnerable. They're currently looking to find funding that's not through the government. You can help out by donating.
---
The Great Sapphic Book Debate
Lately, my favorite social media to scroll through is TikTok. Never have I encountered an algorithm that so quickly understood me. Sometimes, I think it knows my tastes better than I do, which is disconcerting. While I watch a ton of different kinds of content, my home base (as is true on the rest of the internet) is the queer bookish corner of the platform. Queer booktok, if you will.
I love seeing people so excited about books, and queer books in particular, especially since the platform skews towards teenagers and young people. I, however, am in my 30s now, and I've been on the queer bookternet for a long time. The consequences of that are seeing the same conversations play out over and over on each platform. I was there for the book blog collapse, the Tumblr flame wars, and the Twitter takedowns. But most of the people on booktok weren't, and they're walking into the same traps.
The latest conversation that came across my For You page is about the definition of a sapphic book. Sapphic, as we understand it today, is a pretty recent term. I saw it get popularized on Tumblr just a handful of years ago as a deliberate way to group everyone who identifies as a woman and is attracted to women together. But most people on TikTok have just heard the word sapphic in context, which means that apparently a lot of people thought sapphic books all had an F/F (or possibly F/NB) relationship. Which lead to comments complaining that a sapphic book rec wasn't "sapphic enough" because it had an F/M relationship.
If I could offer one piece of advice to young queer people, it's that policing identity terms is usually the wrong way to go. It leads to in fighting, insults, and has generally never improved anyone's life. This particular conversation is, again, one I've seen on other platforms first — and versions of it have been going on for much longer. Earlier this year, I was discussing on Twitter with other queer readers the particulars of asking for sapphic book recommendations vs queer women book recs vs F/F book recs, and I even ended up writing a post about it: WLW Books, Lesbian Fiction, Sapphic Books, F/F Romance: What's the Difference?
In my own writing at the Lesbrary, I discuss sapphic books with F/M relationships, but I always make sure to mention that early in the review (or specify it in a list), because I know a good portion of my audience is not looking for that, which is totally fine as a personal preference, of course.
I go back and forth about joining TikTok, because my reasoning ("I can fill you in on all these conversations you missed!") is also perhaps a good reasons to avoid it, because I don't want to get too "old man yells at cloud" on a platform for young adults. I do wish, though, that we had some sense of organization so that we could move conversations forward instead of having every generation rehash the same old queer arguments over and over.
All the Links Fit to Click
LGBTQ Book Riot Posts
New Releases This Week
We've hit the part of the year where very little is being published, so this is not a diverse list by any means. Not only are there very few authors of color, but it's also almost all romance. It's still worth checking out the titles that are here, though, especially if you're wanting a seasonal romance read!
Don't forget you can get three free audiobooks at Audiobooks.com with a free trial!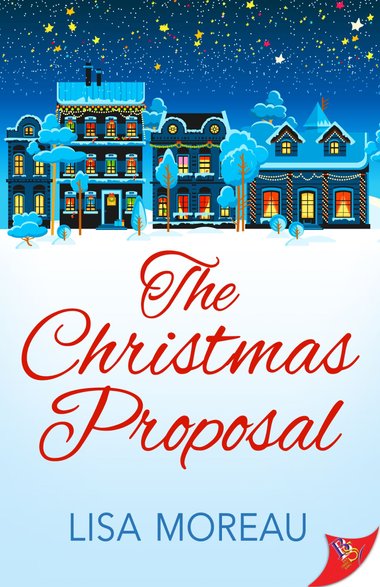 This December, I'm diving into seasonal reads, and I can't wait to pick up this F/F Christmas romance. Bridget is angling for a promotion, and she knows planning her boss's perfect proposal will seal the deal, even if she doesn't personally believe in the happily ever after. So she reaches out to Tie the Knot, a company that specializes in over-the-top proposals. Except the owner of Tie the Knot is Grace, aka Bridget's boss's ex. Things get even more complicated when Grace and Bridget get stranded together at Mistletoe Mountain.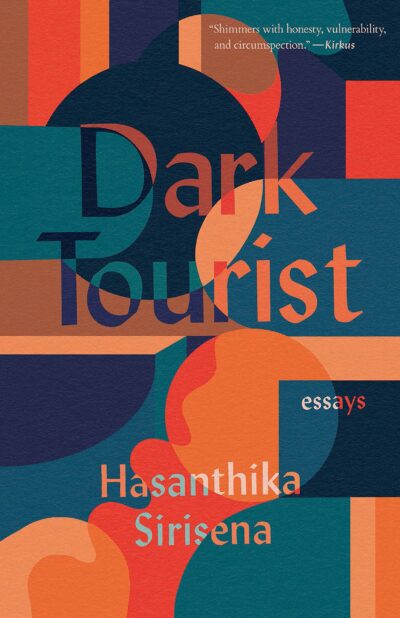 Dark Tourist by Hasanthika Sirisena (Bisexual Essays)
Dark tourism involves tourists who seek out the sites of wars, violence, and other traumatic events. In this collection of essays, Sirisena mixes journalistic investigation of these sites and the nature of dark tourism with her own personal reflections, including on her cultural identity, bisexuality, and disability. This is part cultural criticism, part memoir.
The Master is Here: Stories Christian and Gay by John Addison Dally (Gay Short Stories)
Fresh Grave in Grand Canyon by Lee Patton (M/M Thriller)
On the Rocks by Georgia Beers (F/F Romance)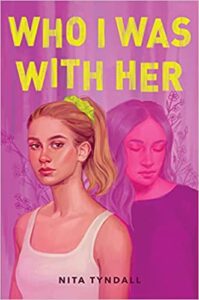 Holiday Hearts by Diana Day-Admire and Lyn Cole (F/F Holiday Romance)
The Infinite Summer by Morgan Lee Miller (F/F Romance)
Humbug by Amanda Radley (F/F Holiday Romance)
Changing Majors by Ana Hartnett Reichardt (F/F New Adult Romance)
Wisdom by Jesse J. Thoma (F/F Romance)
A Fairer Tomorrow by Kathleen Knowles (F/F Historical Romance)
Song of Serenity by Brey Willows (Sapphic Fantasy)
Who I Was with Her by Nita Tyndall (Bisexual YA Contemporary) (Paperback Release)

---
That's it for me this week! Until next time, you can find me at my bi and lesbian book blog, the Lesbrary, as well as on Twitter @danikaellis. You can also hear me on All the Books or you can read my Book Riot posts.
Happy reading!
Danika