Sponsored by MIRA Books.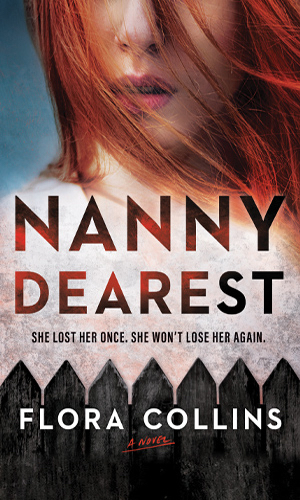 Sue Keller is lost. When her father dies suddenly, she's orphaned in her mid-twenties, her mother already long gone. Then Sue meets Annie, her live-in nanny at their big house upstate, and she loved Sue like she was her own. Craving connection, Sue is only too eager to welcome Annie back into her life; but as they become inseparable once again, Sue starts to uncover the truth about Annie's unsettling time in the Keller house all those years ago, particularly the manner of her departure. At the same time, she begins to grow increasingly alarmed for the safety of the two new charges currently in Annie's care.
Hello mystery fans! This is the time of year for Best Of Lists and I always put one out for you, but I'm not going to this year. It's certainly not because I don't have tons of bests, but rather I still have so many books I wanted to read this year that I haven't gotten to yet, and I realized that I was going to be doing a lot of repetition from previous posts. Instead I'll keep reading all the books from 2021 I want to get to well into next year and shout about them as I read them (books never expire!).
While I'll be ending the year, next week, with a roundup of great December releases, I wanted to do something fun this time. I just watched Red Notice on Netflix and really enjoyed it. It's an action movie with heists, con artists, an inspector, and it's just fun. So I decided to recommend some books to read based on different elements of the movie. (spoiler free)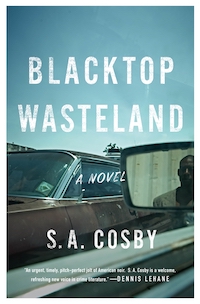 If you got to the beginning car chase and were super bummed it ended before it started and/or were on the edge of your seat thrilled in the final car chase scene, then absolutely pick up S.A. Cosby's Blacktop Wasteland which has the best car chase scenes (review)! His follow-up book Razorblade Tears also works if you loved the "buddy cop" duo of Dwayne Johnson and Ryan Reynolds.
If you thought, "more heists, please!" and liked the fun element of the film, you're gonna want to follow a socialite and her team of drag queens stealing from the rich in Death Prefers Blondes by Caleb Roehrig. (review)
Or you wanted more heists, please! but wanted it to feel more like a darker crime film, you're gonna want to read Ghostman by Roger Hobbs. (review)
If you were there for the cat and mouse game in the film and wanted more taunting of the police, pick up Death Notice by Zhou Haohui, Zac Haluza (translator) where police race to stop a vigilante. (review)
If the film left you wanting to read narrative nonfiction in the world of heists, pick up a jewelry thief's memoir, Diamond Doris: The True Story of the World's Most Notorious Jewel Thief by Doris Payne (review), and the bananapants story about a museum heist for bird feathers, The Feather Thief: Beauty, Obsession, and the Natural History Heist of the Century by Kirk Wallace Johnson (review).
Maybe you wondered what annoying Ryan Reynolds would be like as a teenager? If so you're going to want to read the Trouble trilogy, starting with Trouble Is a Friend of Mine by Stephanie Tromly. (review)
---
Don't forget you can get three free audiobooks at Audiobooks.com with a free trial!
Browse all the books recommended in Unusual Suspects previous newsletters on this shelf. See upcoming 2021 releases and upcoming 2022 releases. Check out this Unusual Suspects Pinterest board and get Tailored Book Recommendations!
Until next time, keep investigating! In the meantime, come talk books with me on Twitter, Instagram, Goodreads, and Litsy–you can find me under Jamie Canavés.
If a mystery fan forwarded this newsletter to you and you'd like your very own, you can sign up here.