Sponsored by Friends: The Series Boxed Set by Shannon Hale; illustrated by LeUyen Pham.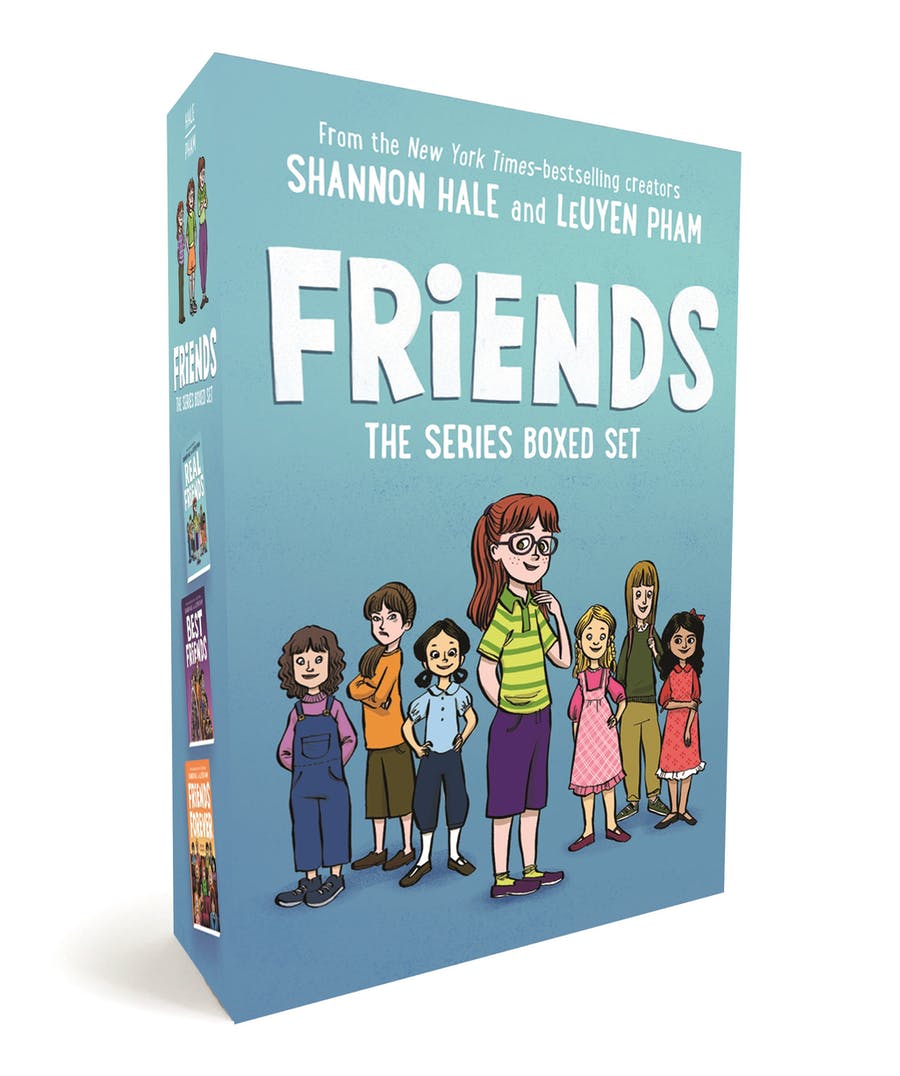 Get all of your favorite friends in one boxed set featuring these bestselling and beloved graphic memoirs: Real Friends, Best Friends, and Friends Forever! From award-winning creators Shannon Hale and LeUyen Pham comes a series about friendship, family, and finding your own path, inspired by Shannon's real life. "Fresh and funny." —New York Times Book Review.
Hey readers!
I'm back with another week of new children's books!
Bored on Dinosaur Island, the dinosaurs decide to head over to Kitty Island. Despite warnings that this could be a bad idea, the dinosaurs go anyway and find that they may not have much in common with the kitties after all.
The Questioneers universe continues to expand with this nonfiction early reader. This opening book takes on the topic of flight, including the history of airplanes and how they stay in the air to info about birds and other flying creatures.
Classroom mice Fergus and Zeke are at a loss when Miss Maxwell's students start preparing to celebrate the 100th day of school. Though they usually do all the same things as they do, now Fergus and Zeke can't figure out how to participate. But they're determined to find some project they can do to mark the occasion.
Just Roll With It by Lee Durfey-Lavoie and Veronica Agarwal
Perfect for TTRPG fans out there, this middle grade graphic novel follows Maggie, who rolls a twenty-sided die to make her decisions. This is a fun and sweet look at anxiety, OCD, and a girl finding herself.
---
Don't forget you can get three free audiobooks at Audiobooks.com with a free trial!
Until next week!
Chelsea