Hi readers!
I hope you all had the most restful of holiday weekends. This week I've got some great reads for you all, and some sad news. This will be my last newsletter. It's been a great ride, and I've thoroughly enjoyed being able to introduce new and great books to so many people. I hope you were able to find even just a couple of new favorites from my iteration of this newsletter, and will only find more to come when Margaret takes over next week.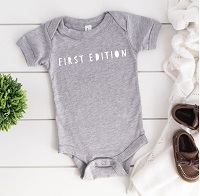 Introduce the world to a new first edition with this cute onesie. It also comes in other colors! $29
New Releases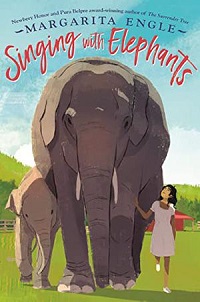 This novel-in-verse is set in 1947 California, where homesick Oriol, grieving the loss of her grandmother, begins writing poetry to cope. Along the way, Oriol begins a petition to save a baby elephant that's been separated from her mother and twin.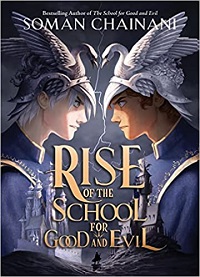 In this prequel to the School for Good and Evil series, two brothers (one good and one evil) are the ones who watch over the woods and choose students for the school—until something happens that throws everything into question.
For a more comprehensive list, check out our New Books newsletter.
Riot Recommendations
Amari and the Night Brothers by B. B Alston: This fun middle grade adventure follows Amari, who's always known her missing brother is alive, discovers a lead to where he may have gone: an invitation to an audition at the Bureau of Supernatural Affairs.
Perfectly Pegasus by Jessie Sima: From the author of Not Quite Narwhal comes this companion book about Nimbus, a lonely pegasus. With the help of Kelp (oh I made a rhyme!), the unicorn from Narwhal, Pegasus might just find the friends she's been looking for.
Anansi and the Golden Pot by Taiye Selasi and Tinuke Fagborun: This picture book is a modern retelling of the legend of trickster Anansi. A boy nicknamed Anansi for his own mischievousness encounters the actual Anansi one day and discover a magical pot they can fill with whatever they want.
Farewell, readers!