Sponsored by Amazon Publishing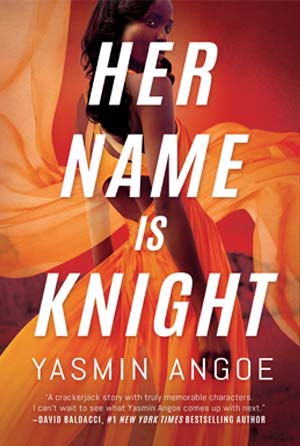 tk
Shortlists for the Costa Book Awards Announced
The shortlists for the Costa Book Awards, sponsored by the U.K. coffee chain Costa, have been announced. Among the finalists are Elif Shafak for the novel The Island of Missing Trees, which was recently named this month's pick for Reese Witherspoon's book club. Claire Fuller was also named a finalist for her fourth novel Unsettled Ground. The Costa Book Awards were established in 1971. Previous winners include Jeanette Winterson for Oranges Are Not the Only Fruit, Salman Rushdie for The Satanic Verses, and Sally Rooney for Normal People. You can see the full list of finalists here. The winners will be announced on January 4th, 2022.
Little, Brown Buys the Rights to Nathan Harris' Sophomore Novel
Little, Brown has purchased the world rights to Nathan Harris's sophomore novel, The Rose of Jericho. Harris's debut novel The Sweetness of Water was an Oprah Book Club pick and a New York Times bestseller. It was also longlisted for the Booker Prize. The publisher describes Harris' new novel as "a sweeping saga following siblings Coleman and June three years after they have been freed from slavery." The Rose of Jericho is set in 1868 and loosely based on the fact that some Confederate supporters fled to Mexico after the Civil War.
Anchor Reveals Inaugural Hardcover Titles
Anchor has announced the four titles—three of which are debut novels—that will make up the publisher's list of inaugural hardcover titles. "Expanding our paperback publishing program with a carefully curated hardcover list is a very exciting opportunity," Suzanne Herz, publisher of Vintage and Anchor, said. The list's lead title, which is slated for a February 1st release, is Brendan Slocumb's debut novel The Violin Conspiracy. Next up is Taylor Hahn's debut novel, The Lifestyle, which is described as "the most fun retelling of Emma since Clueless." Then the publisher will release The Lost Kings, a psychological thriller from Tyrell Johnson, in August 2022. Finally, slated for a May 2022 release is Amy McCulloch's debut thriller, Breathless.
5 Ways to Support Booksellers This Holiday Shopping Season
Booksellers are going through a lot this season, between a pandemic, supply chain issues, and the seasonal holiday rush. But as a customer, you can help! Here's how.