Sponsored by Bloom Books, an imprint of Sourcebooks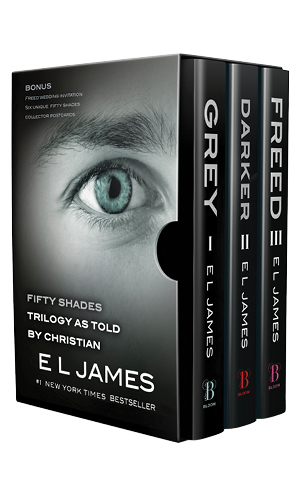 Christian Grey always exercises control; until the day he meets Anastasia Steele. He tries to forget her, but instead, is swept up in a storm of emotion he cannot resist. Unlike any woman he has known before, Ana sees past the business prodigy and penthouse lifestyle to Christian's heart.
Just when it seems that their union will eclipse any obstacle, fate conspires to turn Ana and Christian's deepest fears into reality.
This gorgeous box set includes Grey, Darker, and Freed, the Fifty Shades stories from Christian's point of view, plus, a unique set of postcards and the Freed wedding invitation.