Sponsored by Miami Book Fair.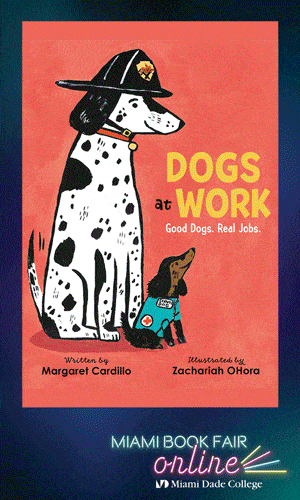 Authors and Panels for Teens + Kids at Miami Book Fair Online.
Latinx voices, remixed classics, picture books, and graphic novels. Miami Book Fair presents some of the most exciting authors for kids and young adults, with readings and presentations by MARGARET CARDILLO, SOMAN CHAINANI, JENNIFER L. HOLM, BETHANY C. MORROW, SARACIEA J. FENNELL, and many more. Join panels on Mystery, Magic, Mayhem…History, Hardship, Healing… Bunkmates, Besties, Boyfriends, and so much more on MiamiBookFairOnline.com.
EXPLORE MIAMI BOOK FAIR ONLINE
Streaming Starts November 14