Sponsored by ThriftBooks - Shop ThriftBooks for the best selection of Sci-Fi/Fantasy Gifts.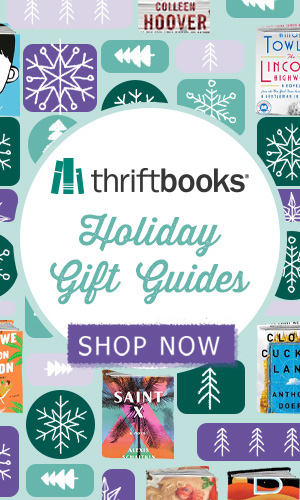 With millions of new and used books, ThriftBooks has an endless selection of books at the lowest prices. From childhood classics to new, undiscovered worlds of adventures, there is something for everyone and every budget. And with the ThriftBooks ReadingRewards program, every purchase gets you a step closer to a free book reward. Shop ThriftBooks.com today to unleash the joys of sci-fi/fantasy and all your favorite genres. ThriftBooks.com. Read more. Spend less.
Happy Friday, shipmates! It's Alex, with some news items for you to check out as we head into the weekend, and a look at some of the authors who won at the World Fantasy Awards this last week. It's getting crisp and very windy out here, and I've crunched almost all of the leaves on my back porch underfoot, sadly. Now all that's left is the clean up. Have a relaxing weekend, space pirates, stay safe, and good luck to all of my fellow NaNoWriMo sufferers out there! I'll see you on Tuesday.
Let's make the world a better place, together. Here's somewhere to start: NDN Collective and Jane's Due Process
---
News and Views
Disney is now doing some shady stuff to writers with reprints.
Chinese trailer for Three Body Problem being produced by Tencent
You can watch What's in a Genre: Black Authors and SFF streamed live on November 13 at 10 AM PST/ 1 PM EST
Far Sector Round Table with N.K. Jemisin
Black mermaids: the waters beyond Eurocentric mythology
You can watch a recording of the Climate Futures Conversations from Scotland panel
Young People Read Old SFF tackles some less known Ursula K. Le Guin
Neal Stephenson talks about his climate thriller – and why the metaverse didn't match his vision
I've seen the first three episodes of The Wheel of Time: here's why you're going to love it
On Book Riot
This week's SFF Yeah! is a grab bag of awesome books that haven't gotten air time yet.
What if your reading life was a video game? Reading side quests for all types of readers
12 free short stories by your favorite authors
9 comics and manga set in space
This month you can win a selection of spicy sequels and a $200 Barnes and Noble gift card, a $100 Amazon gift card and a Radish swag bag, and a $250 Barnes and Noble gift card.
Free Association Friday: Award-Winning Authors
We got the World Fantasy Award winners for this year earlier this week–if you missed it when I mentioned them int he Tuesday newsletter, here's Book Riot's news post. Obviously, you want to check out the books that won, but what other good stuff have these authors written?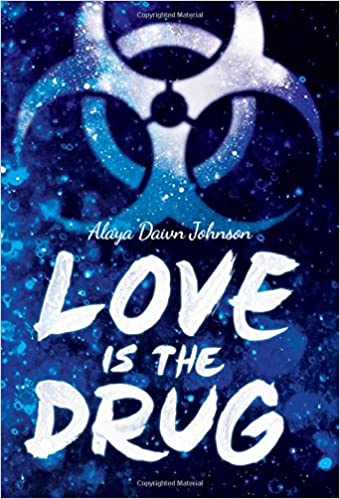 Alaya won a Nebula for this book back in 2015. An ordinary girl with a great life named Emily Bird wakes up in the hospital with no memory of the last several days after a chance meeting with a government agent and finds herself in the middle of a deadly flu pandemic. Emily knows there's more than meets the eye–and research scientist parents are probably involved, too. But the only person who believes her is the small-time drug dealer from a neighboring prep school. You should also check out The Summer Prince, which was nominated for a Nebula and shortlisted for the National Book Award.
Alaya's website is very worth visiting, too!
War Girls by Tochi Onyebuchi
Between climate change and nuclear disasters, Earth is basically uninhabitable by the year 2172, with the wealthy and lucky having escaped to floating colonies. In Nigeria, soldiers must be augmented if they want to survive and battles are conducted with massive mecha. Onyii and Ify are twin sisters who dream of a life beyond the ongoing civil war… and they're willing to fight to find that future. Also check out Goliath, which is up for pre-order.
Honestly, Tochi has a ton of great stuff on his website, so you should check it out.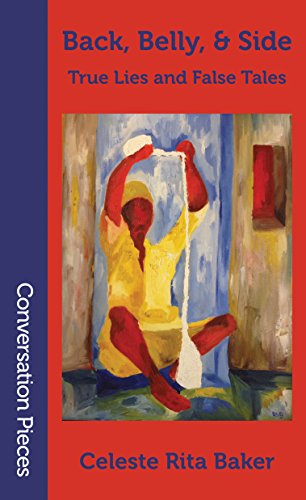 A collection of short stories, from the mystical to the mimetic, with a dash of magical realism to go with it, some written in standard American broadcast dialect and some in Caribbean dialect. Celeste's prose is, as always, gorgeous.
Also swing by Celeste's website to see her other numerous short stories, some of which are for sale as Kindle editions!
Ann and Jeff Vandermeer are basically a power couple for literary science fiction. Ann's been an editor for years with a wide range of tastes and a bent for the weird; Jeff is more known as an author, but obviously he works with his wife to edit the crap out of some big books. This one is the companion volume to the book that won this year.
For a couple more of their anthologies to check out, cast your eyeballs on Sisters of the Revolution: A Feminist Speculative Fiction Anthology and The Time Traveler's Almanac.
And of course Jeff is known on his own as a writer, mostly in the new weird field subgenre. His most recent is, if memory serves, Hummingbird Salamander.
Aoko Matsuda
It's a little more difficult to find more work by Aoko Matsuda right now. She has short stories that have appeared in the magazine Monkey Business, including Volume 6 and Volume 7, and Strangers Press in the UK has published her novella The Girl Who Is Getting Married, a dizzying journey through an apartment building and memories of a friend.
---
See you, space pirates. If you'd like to know more about my secret plans to dominate the seas and skies, you can catch me over at my personal site.
Don't forget you can get three free audiobooks at Audiobooks.com with a free trial!