Sponsored by Oni Press.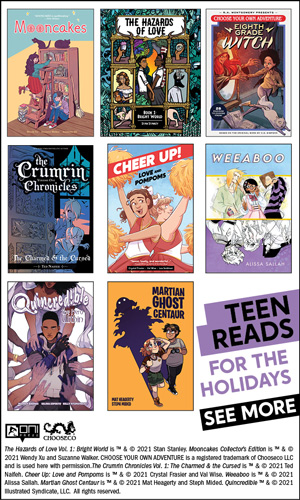 This holiday season, trade your name for an unexpected adventure in The Hazards of Love; find romance brewing between the shelves of a spellbook shop in the Mooncakes: Collector's Edition; choose how your spooky story ends with Choose Your Own Adventure: Eighth Grade Witch; cheer for teamwork and young love in Cheer Up!: Love and Pompoms; discover the ups and downs of fandoms and friendships with Weeaboo; and let heart and imagination save the day in Martian Ghost Centaur. Find these and more page-turning teen reads available now from Oni Press!
Hey YA Readers!
November is all about nonfiction, and as someone who loves nonfiction — and young adult nonfiction specifically — it's the perfect opportunity to explore the depth and breadth of titles out there. Let's begin by getting to know some recent young adult nonfiction in comic form.
Many of the nonfiction comics in YA are memoirs, but not all of them are. Some of them are biographies, while others take a look at any number of topics and dive in, pairing information with art.
I'm sticking with YA nonfiction comics from the last year or two, and they range from stories of migrants to stories of groundbreaking reporters and more. In many cases, I've also included even more great nonfiction for further reading (and that's one of the things I love so much about nonfiction: once you find a topic that interests you, the number of books out there to take you further in your reading journey is almost limitless!).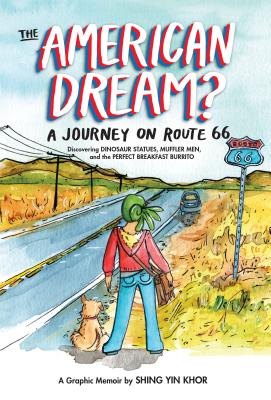 Growing up in Malaysia, Shing had seen what life in America was life in the media, and when they immigrated to Los Angles, they were exposed to some of those media features, as well as more through American media. It was the Grapes of Wrath that led them to thinking about American road trips and the idea of the American dream.
This immersive graphic memoir is about a (reverse) trip on Route 66, about nostalgia culture, and what it means to be an American. Shing doesn't shy away from highlighting the racist realities of said nostalgia — see "American owned" signage at hotels — while also discussing that alongside the kitsch and stunningly bad replicas of Native American art and culture, their trip led them to seeing and learning more about Native Americans than they had before. There's a lot of fun quirk here, too, including a neat aside about the history of Muffler men. The art is an excellent companion to the text and despite being quite simple, conveys so much in that simplicity.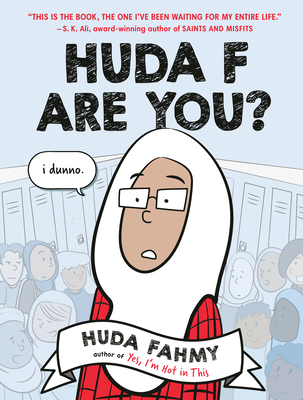 Huda moved from a community where she was the only Muslim-American hijabi in her class to Dearborn, Michigan, and when she does, she has an identity crisis. No longer was the thing that once made her stand out a thing that made her unique in her school — Dearborn has a huge Muslim-American population, and now, Huda is unsure who she is or where she fits in.
This is a funny and relatable comic, and I loved how Huda wrote it as a lengthy flashback through her identity crisis, bringing readers from the watershed moment in the first couple of pages back to it in the last few. But that timeframe is only a few months, and yet, so much transpires and it's hard not to absolutely root for Huda (even when she does some cringeworthy things).
The art is bright, expressive, and really fun.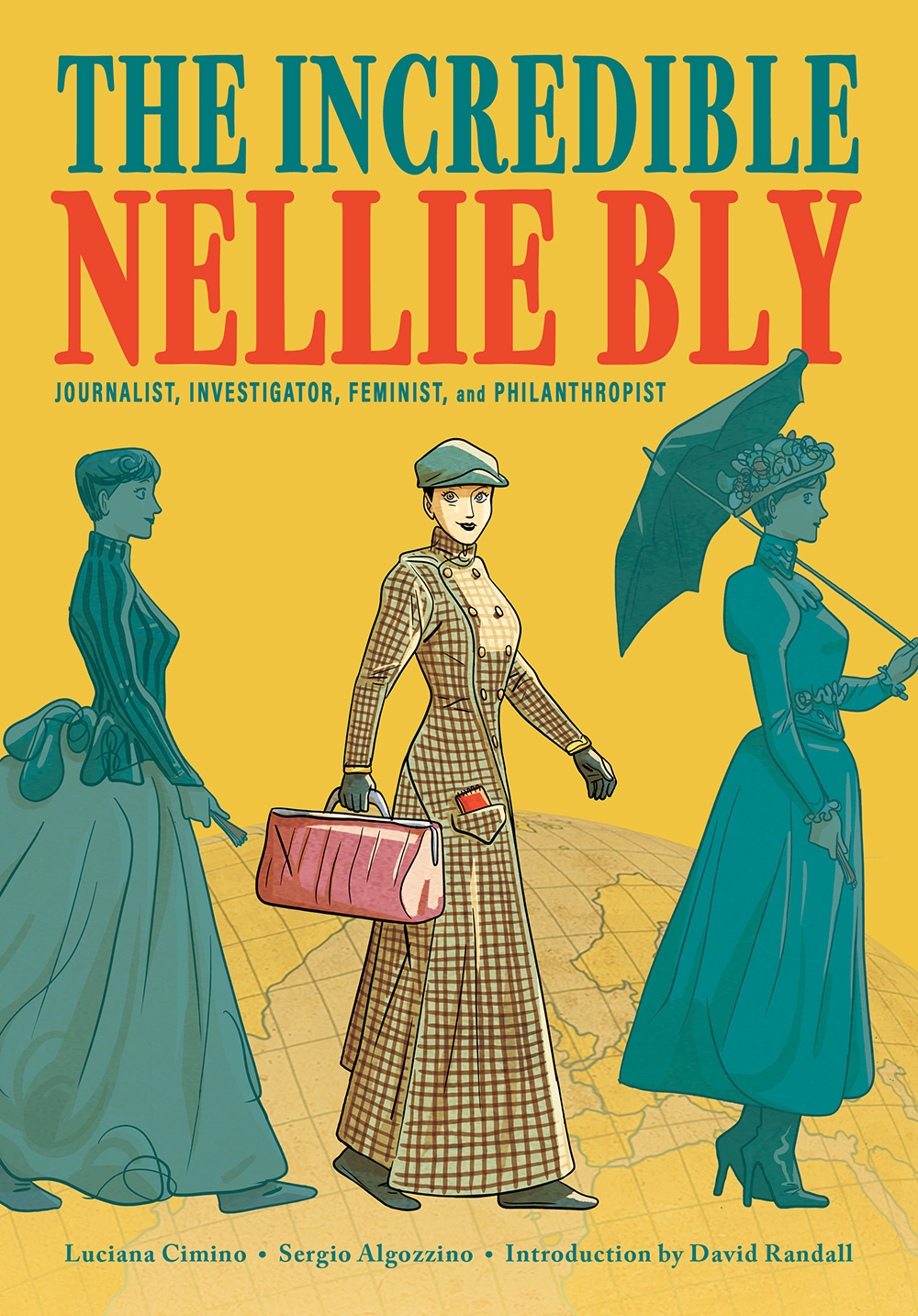 I've read a LOT of books about Nellie Bly and while this one wasn't my favorite entry, I'm including it because of its graphic rendering and because this is a book in translation, which is fascinating. There's little nonfiction in translation for YA readers and even less in graphic format.
Framed with a fictional character named Miriam, the book follows Miriam as she interviews Bly as a means of getting courage to stand up for women's rights at the Columbia School of Journalism in 1921. The focus is on the bigger pieces of Bly's life, and it includes references to some of the fun anecdotes about her trip around the world.
This is a nice introduction to one groundbreaking woman's work in investigative journalism, and the digital art is pleasant to look at as well. Once you read this one, I'd recommend picking up the YA nonfiction title Ten Days a Madwoman and/or the adult crossover title Sensational: The Hidden History of America's "Girl Stunt Reporters."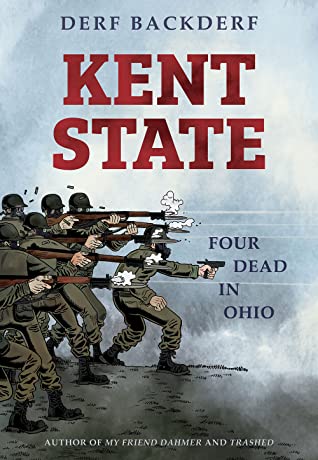 This one's on my TBR and the only reason I haven't yet picked it up is that it's an oversized tomb (good to know if you're someone who has limited shelf space). But Backderf wrote one of my favorite crossover comics, My Friend Dahmer, and I suspect this crossover comic is just as powerful.
Published last year in honor of the 50th anniversary of the Kent State shooting, Backderf dives deep into interviews and the primary documents surrounding the events. He offers perspective of the students who were murdered and what it means to dissent. This one could be paired nicely with Deborah Wiles's fictional take in Kent State.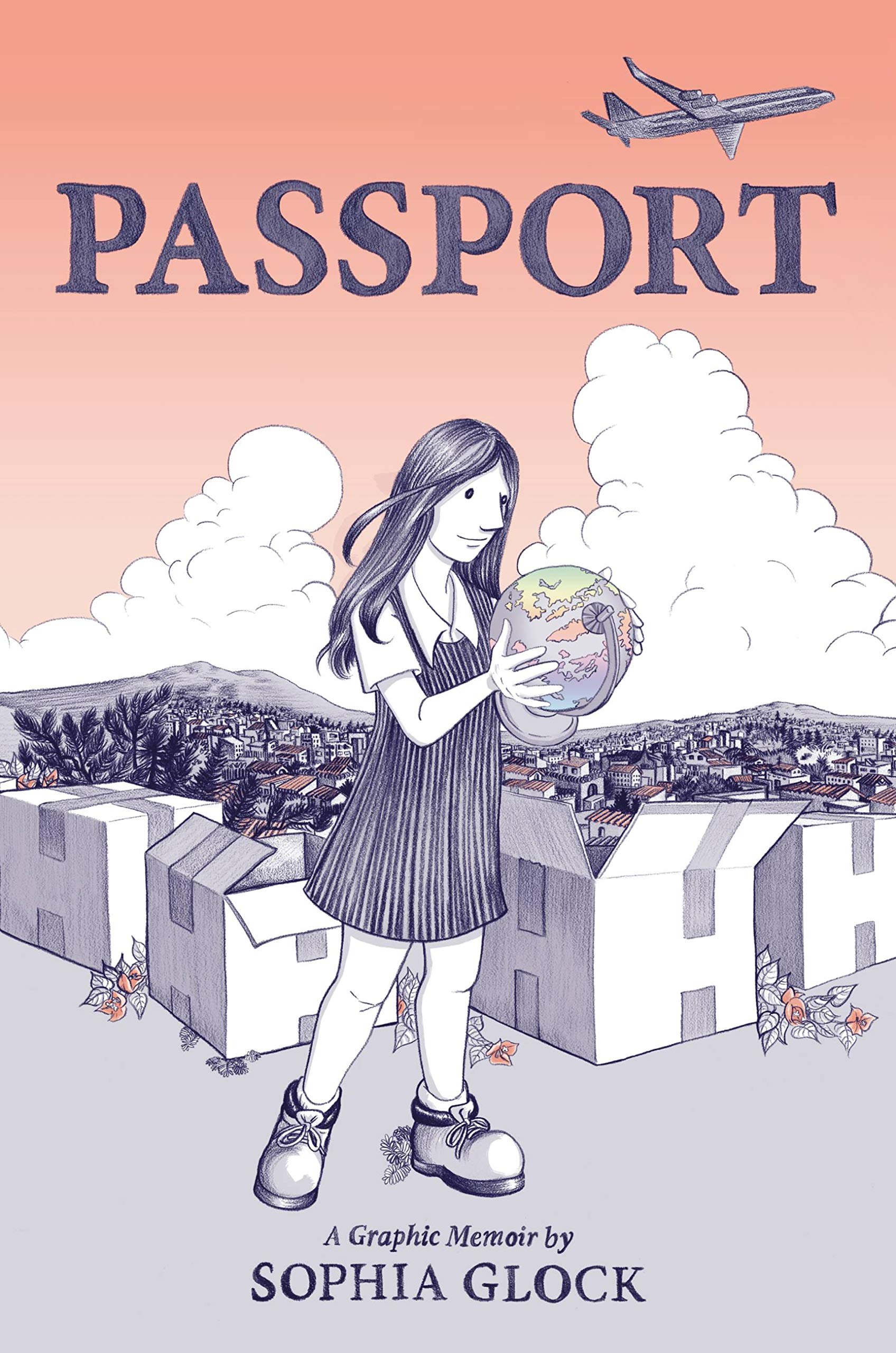 Passport by Sophia Glock (November 30)
Though Sophie is American, she spent very little of her young life in America. Her parents' jobs required a lot of moving. Now, living in Central America, Sophie discovers a letter she was never supposed to see and learns the truth behind her parents' jobs: they're agents working for the CIA.
Now Sophie has to figure out what of her life is the truth and what of it is but a web of intricate lies.
Not having yet read this one, I can't speak to the art, but if the cover is any indication, it looks like a lush and gorgeous comic.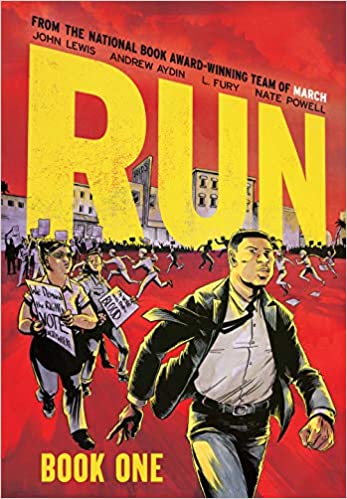 Run: Book One by John Lewis, Andrew Aydin, Nate Powell (Illustrator), and L. Fury (Illustrator)
This companion series to the highly decorated March graphic series follows the months after the passage of the Voting Rights Act of 1965. In so many ways, what's explored here — police brutality, white supremacy, and the continued acts of suppressing the rights of Black people to vote — parallel today's world.
Lewis may have passed, but his story and legacy continue to live on and the graphic format really allows for experiencing his work in a powerful way.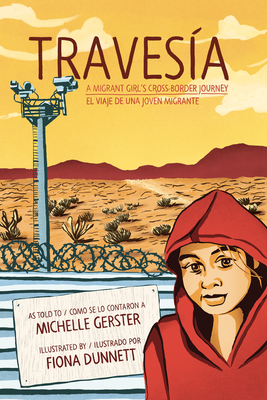 This one didn't resonate for me, but I'm including it because the format and presentation are unique and for the right reader, this book will be a huge hit.
Gricelda is 15-years-old and along with her mother and younger brother, attempt to cross the Mexican border into the US for a new and better life. What's already a tough journey becomes even more treacherous when they're smuggled by el Guero, who promises them safety. But he may not live up to his promises.
This is intimate and raw, and in a lot of ways, reads textually and visually more like a picture book than a comic. It's in dual English and Spanish, as well. The book would make a good introduction to the realities that migrants live, and it could be nicely paired with either the adult or young reader edition of Reyna Grande's The Distance Between Us.
---
I hope you added some great nonfiction comics to your TBR, and prepare to add even more excellent YA nonfiction to your wish list through the rest of the month.
We'll see you again on Thursday for all of your YA book news and new book releases.
— Kelly Jensen, @heykellyjensen on Instagram.