Sponsored by Tor Books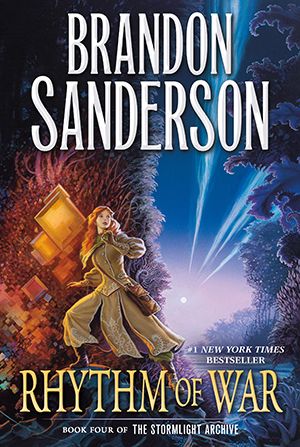 tk
Universal's Wicked Adaptation Delayed
If you've been looking forward to Universal Studio's upcoming adaptation of the musical Wicked, which is an adaptation of the novel by Gregory Maguire, you're going to have to wait a little bit longer. Wicked was set to begin filming in Atlanta in March 2022, but now production has been pushed to June, and the project is moving to Universal's studios in the United Kingdom. Universal has been working towards developing a live-action version of Wicked since 2004, a year after the musical debuted on Broadway. While Wicked still doesn't have an official green light, producers Marc Platt and David Stone, along with director Jon M. Chu have been told to move forward with the project. Wicked will be the first production filmed at Universal's recently built Sky Studios in Elstree.
Riverhead to Release Three Abdulrazak Gurnah Titles
Riverhead Books has acquired the U.S. rights to three books by novelist and winner of the 2021 Nobel Prize in Literature Abdulrazak Gurnah. Gurnah's most recent novel Afterlives, which the publisher describes as "a sweeping, multi-generational saga of displacement, loss, and love," will be published on August 23rd of next year. Riverhead will also newly publish two backlist titles by Gurnah: By the Sea (2001) and Desertion (2005). No publication dates have been announced for these titles yet.
Dune: Part 2 is Coming in 2023
That didn't take long! Dune is officially getting a sequel. In a Tweet on Tuesday, Legendary Entertainment announced the news: "This is only the beginning… Thank you to those who have experienced @dunemovie so far, and those who are going in the days and weeks ahead. We're excited to continue the journey!" Dune: Part 2 will hit theaters on October 20th, 2023.
"Critical Race Theory" is the New Satanic Panic in Right Wing Politics
Yesterday, we reported on the Virginia republican candidate who was using a mother's outcry against Beloved to further his campaign. Here's a breakdown of how right wing politicians are using "critical race theory" to create a sense of moral panic.