Sponsored by Tor Books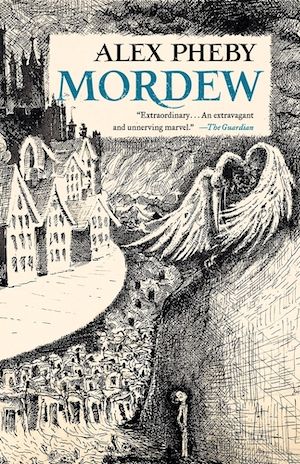 God is dead, his corpse hidden beneath Mordew.
Young Nathan Treeves ekes out a living by picking treasures from the Living Mud. Until his desperate mother sells him to the mysterious Master of Mordew.
The Master feeds upon the corpse of God for power. But Nathan, despite his fear, has his own strength—and it is greater than the Master has ever known.
As the Master begins to scheme against him, Nathan must fight his way through the secrets of the city where God was murdered.
The compulsively readable Mordew is a strange, new, and terrifyingly alive epic fantasy.