Sponsored by Triumph Books.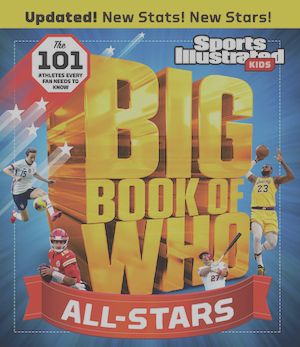 In the Big Book of WHO All-Stars, the editors of Sports Illustrated Kids profile the top stars in sports history, with thrilling photography and age-appropriate writing that Sports Illustrated Kids is famous for. This updated edition includes today's stars alongside sports' all-time greats—from Michael Jordan to LeBron James, Tom Brady to Patrick Mahomes, Mia Hamm to Megan Rapinoe, Babe Ruth to Mookie Betts, and more. Redesigned to match the modern look of Sports Illustrated Kids, this collection of questions and answers will have kids stumping their friends and adult sports fans with their expert knowledge of sports' brightest stars.
Dear KidLit Friends,
Earlier this summer, I received an email from Jackie Friedman Mighdoll, a volunteer with World KidLit. I had not heard of World KidLit and was so happy to hear that it's a website that offers resources to readers, librarians, teachers, and translators about children books that originated and are first published outside of the United States. I checked out the website and there are wonderful book lists from different countries. Furthermore, World KidLit Month in September is when readers celebrate world literature for kids and teens, especially fiction and nonfiction translated to English from other languages.
I'm going to list a handful of wonderful books translated to English here, but definitely check out the World KidLit website for more recommendations!
Playing with Lanterns by Wang Yage, illustrated by Zhu Chengliang, translated from Mandarin by Helen Wang
This delightfully illustrated picture book follows Zhao Di and her friends as they go out each night with their paper lanterns to celebrate Chinese New Year. Their brightly colored lanterns glow with lit candles inside. They do this every night until the fifteenth day of New Year, then tradition calls them to smash the lanterns!
On May 27, 1937, over four hundred children sailed for Morelia, Mexico, fleeing the violence of the Spanish Civil War. While home in Spain was no longer safe, Mexico was offering asylum to refugees by the thousands. Each child packed a suitcase and boarded the Mexique, expecting to return home in a few months. When the war finally ended, a dictator—the Fascist Francisco Franco—ruled Spain and home was even more dangerous. Many stayed away for many more decades, growing up without family in a foreign country far from home.
When his mother was expecting a baby, his mom knew she would name him Enrique. But their family friend, the great Chilean poet Pablo Neruda, took to calling him Policarpo. The name stuck and today Enrique Délano, also a noted Chilean writer, is still known as Poli. This delightful book recalls the period when he saw the fun-loving, eccentric Nerudas nearly every day. He learned a wide array of things from the man he called Tío Pablo — how to swim, what fate is, how to eat grasshoppers, how to talk to the spider-woman at the fair, and how to stand up to Nazis and bullies. This tender book demonstrates the impact of one man on a young boy's life.
Bronze and Sunflower by Cao Wenxuan, translated from Mandarin by Helen Wang
This gorgeously lyrical book set in China follows Sunflower, an only child whose father is sent to the rural Cadre School. While her father is an established artist from the city, he finds his new life of physical labor and endless meetings exhausting. As an only child, Sunflower has to accompany him to Cadre School but when tragedy strikes Sunflower is taken in by the poorest family in the village, a family with a son named Bronze. Bronze and Sunflower become inseparable, understanding each other as only the closest friends can.
Adventures with Waffles by Maria Parr, illustrated by Kate Forrester, translated from Norwegian by Guy Puzey
Best friends Trille and Lena are forever inventing adventure that often ends in trouble. Whether it's coaxing a cow onto a boat or sledding down the steepest and iciest hill with a chicken, there is always a thrill—and sometimes an injury—to be had. Trille loves to share everything with Lena, even Auntie Granny's waffles. But when Lena has to move away and Auntie Granny leaves the world, it sometimes seems like nothing will ever be right again. This sweet book captures both the transitions and heartbreaks of growing up.
---
What are you reading these days? Let me know! Find me on Twitter at @KarinaYanGlaser, on Instagram at @KarinaIsReadingAndWriting, or email me at KarinaBookRiot@gmail.com.
Until next time!
Karina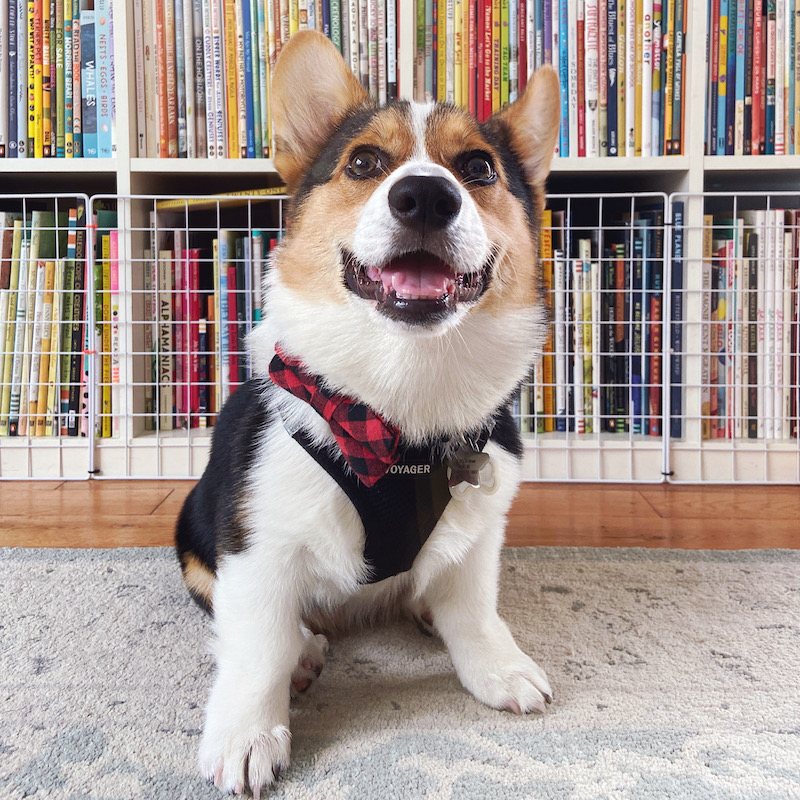 *If this e-mail was forwarded to you, follow this link to subscribe to "The Kids Are All Right" newsletter and other fabulous Book Riot newsletters for your own customized e-mail delivery. Thank you!*