Sponsored by Nightfire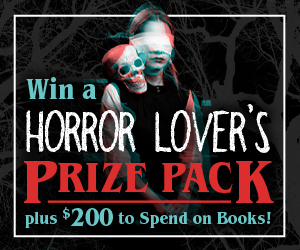 tk
Author Kelly J. Ford Lands New Book Deal for Queer Suspense Bad As All That
Kelly J. Ford, author of Cottonmouth, has landed a new two-book deal with Thomas and Mercer. The first book, set for publication in summer 2022, is a queer suspense novel entitled Bad As All That. It's the story of a woman to returns to her hometown in Arkansas twenty-five years after the mysterious disappearance of her violent stepfather. But is she ready to face the potentially deadly consequences? Kelly J. Ford tweeted the news on Thursday, promising, "More messy queers coming your way!"
Hanif Abdurraqib, Sam Byers, and Salena Godden Shortlisted for the Gordon Burn Prize
Hanif Abdurraqib, Sam Byers, and Salena Godden are among those shortlisted for the Gordon Burn Prize honoring "forward-thinking and fearless" literature. The six-book shortlist includes the following works: Byer's Come Join Our Disease; poet Godden's first foray into fiction Mrs. Death Misses Death; Jenni Fagan's Luckenbooth; Doireann Ní Ghríofa's genre-bending A Ghost in the Throat; Sea State by Tabitha Lasley; and A Little Devil in America by Hanif Abdurraqib. The winner will be awarded a £5,000 cash prize and the chance to attend a writing retreat at Burn's cottage in the Scottish Borders. This year's winner will be announced at Durham Book Festival on October 14th.
John Darnielle of The Mountain Goats Announces New Novel
The Mountain Goats frontman John Darnielle has announced his third novel, Devil House, which is set to be published on January 25, 2022. The novel follows the story of true crime writer Gage Chandler, who's had one successful book that's been adapted as a film. But now he's been given a huge opportunity: the chance to move into a house the locals call "The Devil's House" and to write about the grizzly murders that happened there. Regular and signed copies are now available for preorder.
Flirty Before Age 30: Nine Sweet New Adult Romances
Looking for a fun, light summer read? Try these nine sweet new adult romance books.