Sponsored by Wednesday Books.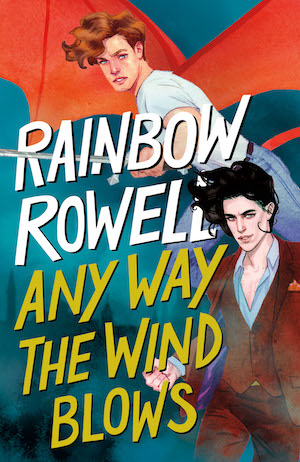 New York Times bestselling author Rainbow Rowell's epic fantasy, the Simon Snow trilogy, concludes. After everything they thought they understood has been proven wrong, Simon and Baz and Penelope and Agatha have to decide how to move forward. Any Way the Wind Blows takes the gang back to England, back to Watford, and back to their families for their longest and most emotionally wrenching adventure yet. This book is a finale. It tells secrets and answers questions and lays ghosts to rest. About catharsis and closure, and how we choose to move on from the traumas and triumphs that try to define us.
This weekend, I got to spend some time with my family and — most importantly — pet everyone's dogs. My mom recently got a puppy in addition to her older dog, and he is the cutest. My sister also adopted a dog in the last year, so between the three of us, we have 5 dogs that all got to play together. Please enjoy this picture of Finn (my mom's puppy) after she freed him from getting himself trapped in the bed's box spring.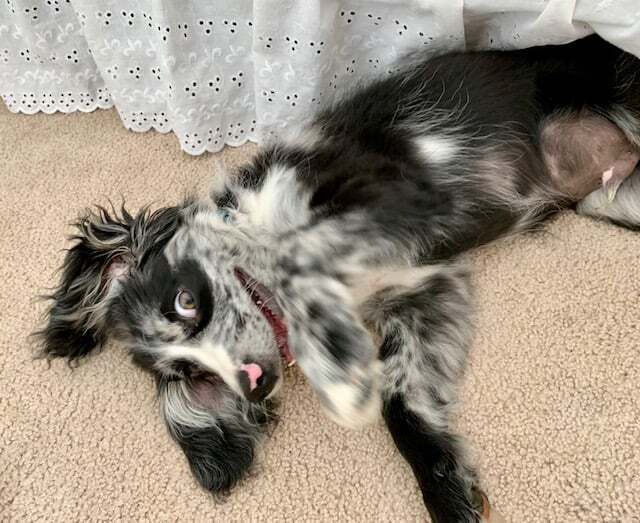 I also wanted to start doing something in this intro paragraph other than ramble, so I've decided to start talk about a different LGBTQ charity every week. (Shout out to Alex at the Swords & Spaceships newsletter for the inspiration.)
This week, I wanted to highlight The Okra Project, which is a collective that provides meals and resources to Black trans people. They've done a ton of great work providing support, including free therapy, during the pandemic. You can learn more about them or donate here.
---
Queer Bookish Resources
Speaking of highlighting queer resources, I wanted to let you know about a handy site, in case you weren't already aware of it: The Queer Science Fiction and Fantasy Database. It's run by Sarah, an asexual lesbian SFF reader and book cover designer famous for her tumblr slideshows of queer book recs.
The Queer SFF Database is a curated collection of sci-fi and fantasy books with queer main characters, tagged so that you can search for exactly what you're looking for. Mix and match the queer identity (trans, bisexual, aromantic, etc), relationship (F/F, M/F, NB/NB, etc), intersecting identity (Jewish, fat, Black, over 40, etc), page length, year published, genre (cyberpunk, portal fantasy, space opera, etc), and miscellaneous tags (no queer characters die, polyamory, no sexual content, etc) you're looking for, and it will generate the books that match ALL of the criteria.
You can also leave as many blank as you'd like, so if you're just looking for any queer space opera book, you'd just click space opera and leave the identities section blank. Likewise, if you're looking for any nonbinary SFF book, you can leave the genre section blank.
Click on the cover and you'll get the description, what kind of representation the book has, content warnings, and links to reviews from own voices reviewers of at least one of the identities of the main character.
Sarah has also included a ton of links to other queer book reviewers in the sidebar, including book bloggers, Goodreads reviewers, and a few BookTubers. If you're a fan of queer SFF books, you can't get much better of a resource than the Queer SFF Database! I used it a ton while researching my post on fantasy novels set in worlds without homophobia or transphobia.
All the Links Fit to Click
Book Riot LGBTQ Posts
New Releases This Week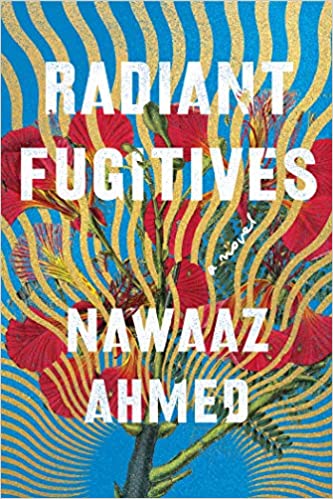 Seema has made a successful career for herself working as a consultant for Kamala Harris's attorney general campaign in San Francisco, but she's still hurting from when her father exiled her from the family because she came out as a lesbian. Now, she has to rely on her religious sister and sickly mother when she finds herself single and pregnant. Told from the point of view of Seema's unborn son, this follows three generations of a Muslim-Indian family, each a flawed and three dimensional character.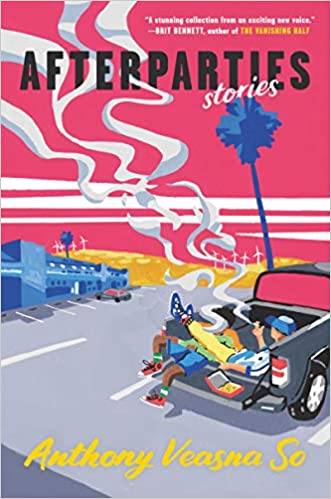 Afterparties: Stories by Anthony Veasna So (LGBTQ Short Stories)
A Roxane Gay book club pick, this collection focuses on Cambodian American life as well as queer and immigrant communities. These stories mix together absurdity and tenderness, and they come with rave reviews from Brit Bennet, Bryan Washington, George Saunders, and more.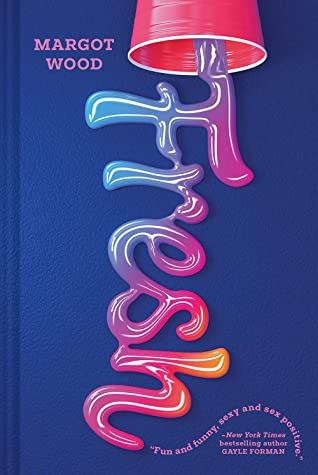 Fresh by Margot Wood (Bisexual New Adult)
This book singlehandedly pulled me out of a reading slump. It's very loosely inspired by Emma — if Emma was a bisexual girl with ADHD who went to an artsy college but is mainly interested in getting laid. It's from a first person point of view, and it sure sounds like a college freshman telling you a story, complete with weird asides in footnotes. This is a much-needed addition to the all-too-small category of queer new adult that will leave older and wiser readers shaking our heads fondly at the rollercoaster of college relationships.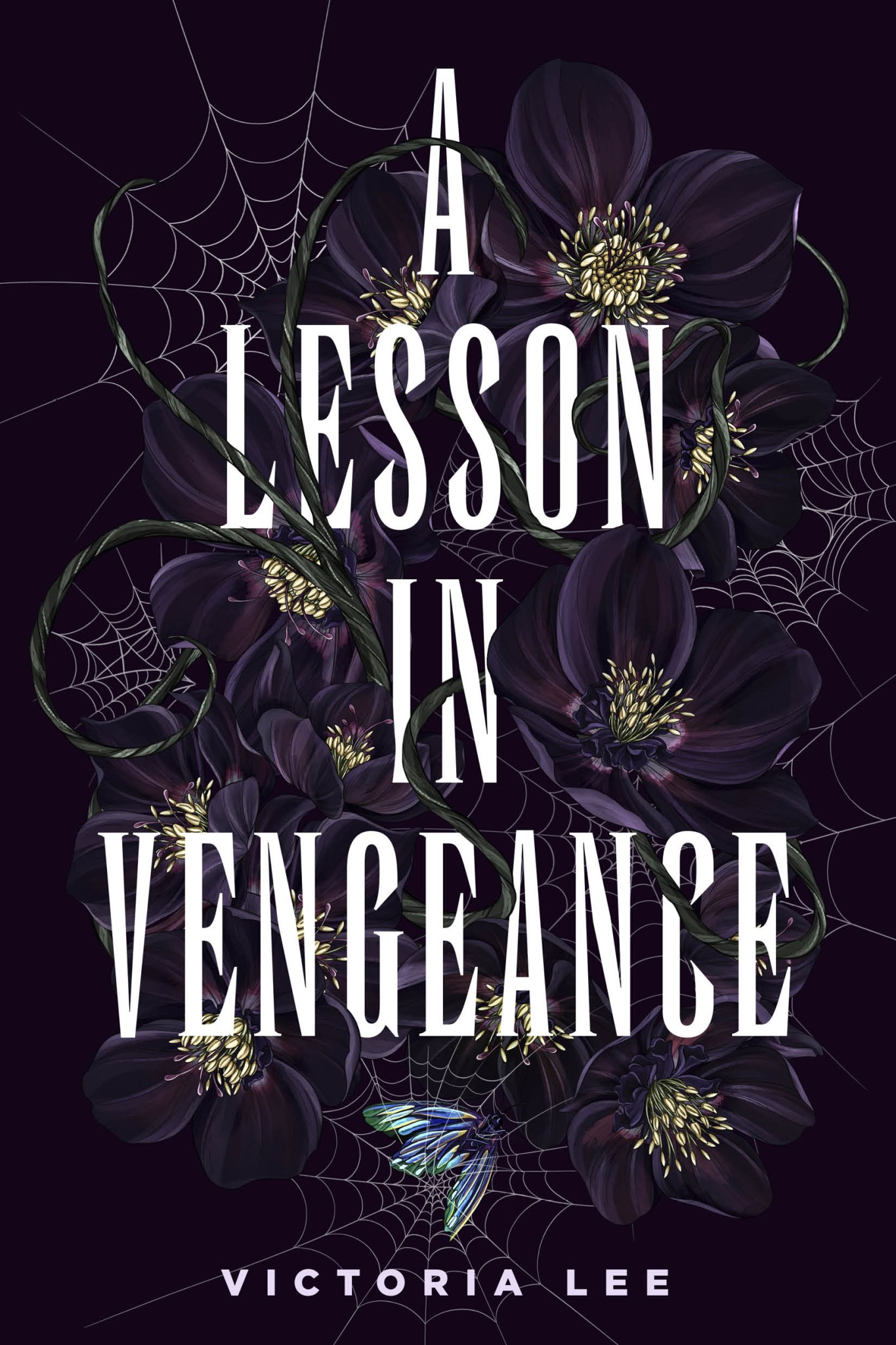 One of the most anticipated queer books of the year, this is a sapphic dark academia title set at a boarding school haunted by its rumored history of witchcraft. There's also own voices representation of depression. This an atmospheric read with a writer main character (always a plus for dark academia) that I can't wait to curl up with on a crisp Fall evening.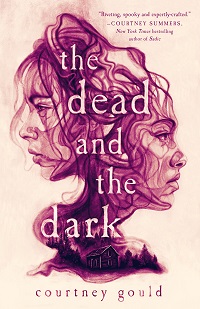 Logan has spent her life on the road, as her dads scouted locations for their ghost-hunting show, ParaTroopers. But now she's stuck in her dads' hometown of Snakebite, they're keeping secrets from her, and teens keep going missing or turning up dead. An out lesbian in a deeply homophobic small town, Logan finds an unlikely partnership in Ashley: they both want to find out the truth about what's happening. Ashley, in order to find her boyfriend alive, and Logan, in order to clear her dads' names. This is an atmospheric, creepy read that I loved, and I highly recommend the audiobook version!
Burly Tales edited by Steve Berman (M/M Short Stories)
All Are Welcome by Liz Parker (Sapphic Fiction)
The Perfume Thief by Timothy Schaffert (Queer Women Historical Fiction)
I Kissed a Girl by Jennet Alexander (F/F Romance)
Fake It by Lily Seabrooke (Trans main character, F/F Romance)
The Desert Prince (Nightfall Saga #1) by Peter V. Brett (Intersex Fantasy)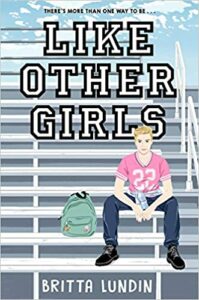 Court of Lions (Mirage #2) by Somaiya Daud (F/F YA Fantasy) — Paperback release
Like Other Girls by Britta Lundin (Lesbian YA)
The Wild Ones by Nafiza Azad (Lesbian YA Fantasy)
Julie and the Phantoms: Whatever Happens (Julie and the Phantoms #1) by Candace Buford (Gay Middle Grade)
Black Boy Joy by Kwame Mbalia (LGBTQ-inclusive Middle Grade Short Stories)
Oh, What a Lovely Century by Roderic Fenwick Owen (Gay Memoir)
The Fixed Stars by Molly Wizenberg (Queer Memoir) — Paperback release
---
That's it for me this week! Until next time, you can find me at the Lesbrary as well as on Twitter @danikaellis. You can also hear me on All the Books on the first Tuesday of the month, and I post weekly New Releases videos on the Book Riot Youtube channel. You can bet I sneak in as many queer titles as I can.
Happy reading!
Danika