Sponsored by Evil Eye: A Slasher Story by April A. Taylor, August 3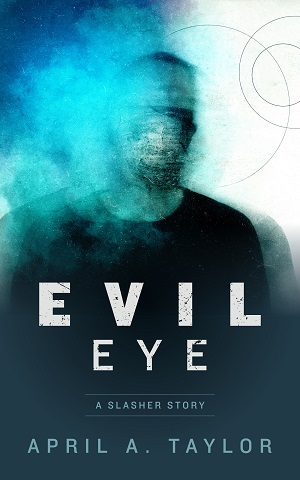 Bestselling author April A. Taylor returns with this terrifying story! Six diverse strangers get stuck on an island during a roaring hurricane. They have nothing in common, but five of them will have to join forces to survive the night. Meanwhile, the sixth wants nothing more than to kill every single one of them. Join Annette, Chad, Heather, Spencer, and Kate on the worst night of their lives. Can they survive or will the killer maniacally laugh while eviscerating them? Filled with gore, terror, and the little moments between humans that can make or break their budding friendships.
Happy Monday, my little book dragons. And happy August, somehow. I would like July back, please, because THAT WAS SO FAST. As you read this newsletter today, I am on vacation and hopefully reading, or at least relaxing, and most likely talking to my cats. (They never talk back, they're so rude.) While I am out, the amazing Jamie Canavés will be here to fill in for Book Radar on Thursday—a big thank you to her in advance. If you aren't already familiar with Jamie, she writes the Book Riot mystery newsletter Unusual Suspects!
Moving on: I have exciting news for you today! I also have a look at a fabulous upcoming fantasy novel, plus LOTS of cover reveals, a terrible pun, a silly upside-down cat, and trivia! Let's get started, shall we?
Here's Monday's trivia question: What sport is the subject of Megan Abbott's thriller Dare Me? (Scroll to the bottom for the answer.)
Deals, Reals, and Squeals!
Paramount Pictures has acquired the rights to Seanan McGuire's Wayward Children series.
A Jaws-themed musical may be opening in 2022.
Here's the cover reveal of The Blood Trials by N. E. Davenport.
Delroy Lindo will star in the Anansi Boys adaptation.
Here's the first look at John Le Carré's final novel.
Here's the cover reveal of The Two Wrong Halves of Ruby Taylor by Amanda Panitch.
Tracey Ullman will narrate the next David Sedaris book.
Here's the cover reveal for It Dies with You by Scott Blackburn.
Leslie Odom Jr. and Ellen Burstyn will star in the new Exorcist film trilogy.
The PBS children's show Arthur is ending with its 25th season.
Octavia Butler's Fledgling to be adapted for HBO by Issa Rae, Lovecraft Country writers.
Here's the cover reveal of Chloe Cates Is Missing by Mandy McHugh.
Snowpiercer has been renewed for a fourth season.
And Sweet Tooth has been renewed for a second season.
Here's the cover reveal for Scorpica by G.R. Macallister.
DeWanda Wise will star in Showtime's Three Women adaptation with Shailene Woodley.
Here's the cover reveal of 1,000 Coils of Fear by Olivia Wenzel.
Here's the cover reveal of The League of Gentlewomen Witches, the sequel to The Wisteria Society for Lady Scoundrels by India Holton.
Book Riot Recommends
At Book Riot, I work on the New Books! email, the All the Books! podcast about new releases, and the Book Riot Insiders New Release Index. I am very fortunate to get to read a lot of upcoming titles, and learn about a lot of upcoming titles, and I'm delighted to share a couple with you each week so you can add them to your TBR! (It will now be books I loved on Mondays and books I'm excited to read on Thursdays. YAY, BOOKS!)
Loved, loved, loved: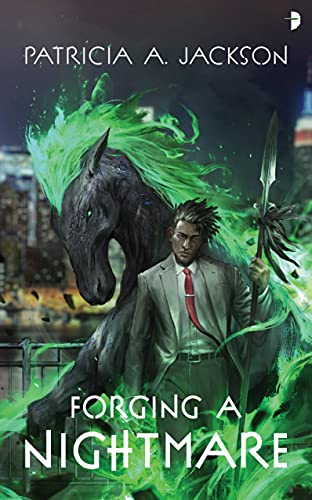 Forging a Nightmare by Patricia A. Jackson (Angry Robot, November 23)
There's one thing I want to tell you about this book right up front. One, I read it without reading the description so I was pleasantly surprised a bunch of times, so if you want to experience that as well, stop reading now.
Still here? Okay! So this is a dark urban fantasy novel about an FBI agent who is sent to investigate a serial killer whose victims all have six fingers and six toes, believed to be Nephalims, or fallen angels. Michael Child's search for a murderer leads him to a Marine sniper, Anaba Raines, who is not who she first appears to be. And he also uncovers something shocking about himself.
But Michael isn't going to have much time to process all this new information, because he's almost constantly fighting with holy and unholy beings. If you ever wondered what it would be like if Good Omens was mashed up with The Black Stallion, with a dash of Loki, then this is the book for you! It's funny and dark (heads up that the opening scene is super gruesome) and pretty much filled with non-stop action. I loved the characters, especially Anaba, and also all the appearances made by characters from religion and mythology. I hope we get another book in this world!
What I'm reading this week.
Chorus by Rebecca Kauffman
Yonder by Jabari Asim
The Stand by Stephen King
Nuclear Family by Joseph Han
Mercy Street by Jennifer Haigh
Groan-worthy joke of the week:
How does the moon cut his hair? Eclipse it.
And this is funny:
It's an accurate description.
Happy things:
Here are a few things I enjoy that I thought you might like as well:
Whose Line Is It Anyway? I discovered eight seasons streaming on HBO Max, so I am indulging my lifelong crush on Ryan Styles.
Purrli: This website makes the relaxing sounds of a cat purring. (Why do I include this every time? Because it's really that helpful.)
And here's a cat picture!
Zevon is the most relaxed, possibly boneless, cat I've ever met.
Trivia answer: Cheerleading.
Remember that whatever you are doing or watching or reading this week, I am sending you love and hugs. Please be safe, and be mindful of others. It takes no effort to be kind. I'll see you again on Monday. xoxo, Liberty