Sponsored by Karma: A Yogi's Guide to Crafting Your Destiny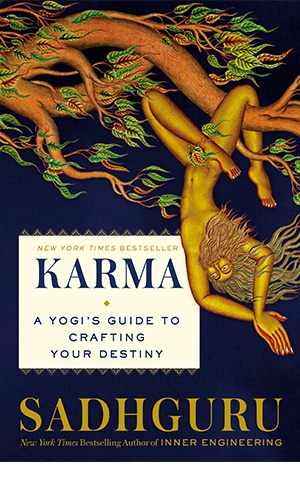 ho really understands the concept of karma? Half the time when people are referencing it, it sounds like some form of revenge. But karma is a much deeper and richer concept than that. As explained by Sadhguru, yogi & mystic, karma means action. Sadhguru turns the tables by showing us clearly that karma is an empowering possibility for taking charge of our lives by choosing how we respond to what is happening to us. With celebrity fans from Will Smith to Tom Brady, this enlightening book offers in depth insights on the concept of Karma and shows how to achieve true happiness.
Welcome to In The Club, a newsletter of resources to keep your book group well-met, well-read, and well-fed. This week I'm settling into my new digs in Jersey City, NJ. I've lived here before, but this feels like a new adventure, probably since it was a few years ago, I'm in a different apartment, and of course I now have this job. I'm definitely in a "new job, new phone, who dis?" mood.
I'm also happy to be near NYC again and able to visit my old haunts from when I was a 20-something-year-old scalawag, who did not traipse around Manhattan at all hours of the night with my friends acting grown *ahem*.
To the Club!
---
Nibbles and Sips
So stone fruit are very much in season now and I've been seeing fresh apricots each time I've been in my fav. new grocery store, Lidl. Seeing them there made me realize that I've never really had apricots unless they were dried and/or in preserves (or baked into brie). So obviously, I had to get some. I will say, they're cute little fruit, albeit a little tart. I actually thought they would go perfectly in a tarte (ha!). New York Times Cooking came through with an apricot tart recipe that also has pistachios (which I love). The ingredients list is fairly short. Tip: If you can't find phyllo dough, try puff pasty.
Now, let's get into this week's topic.
BIPOC Mental Health Month
July is National Minority Mental Health Awareness Month. Sadly, I've only recently found out about this, but of course bringing awareness to mental health care within communities of color is a yearlong concern.
As with other issues pertaining to race and class, the issues surrounding mental health care and people of color is complex. On the one hand, colonizers have gone to great lengths to eradicate non-European cultural practices and convince us that our beliefs are not rooted in sanity. The many horrors of residency schools that have been surfacing lately are a great example of this attempt at cultural erasure (like this one in Colorado, Minnesota, and Canada). As a result, many of us have tried our best to avoid adding yet another stigma to an already fraught social standing by denying the presence of any mental health issues we may experience.
On the other hand, it has also been well documented how communities of color don't receive much needed health care, mental health care included. The books I've included here bring us one step closer to where we should be in terms of understanding by showing what it's like to 1) be of color, 2) have a mental illness, and 3) have both of those identities at the same time.
The following books need a trigger warning for: sexual abuse and assault, child abuse, domestic violence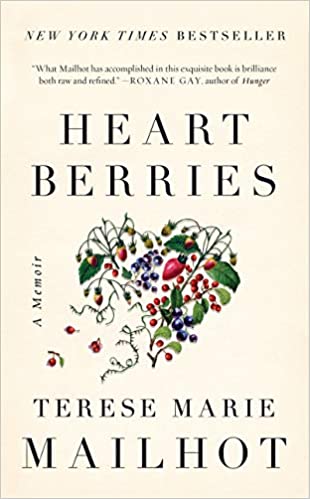 Mailhot tells a poetic and lyrical story of her experiences with child abuse and neglect, being bipolar, and an Indian. I almost felt at times like I was experiencing things as one of her friends or even as her. This is a result of her somewhat stream-of-conscious style of writing and how honest she was about everything. She could be cruel and selfish and contradicted herself at times. She could also be forgiving and vulnerable, and really just seemed to be in search of validation. I felt as though I was finding things out with her, including the huge revelation towards the end. This is a short read, but has so much packed into it.
Book Club Bonus: In the book, Mailhot is almost apologetic for merely existing as a poor child. What are some other seemingly unusual ways poverty influences children? Also, how may conflicting cultural views of the world (for instance, Indigenous views versus European views on things such as property and ownership) dictate one's sense of self and place in the world when you belong to more than one culture?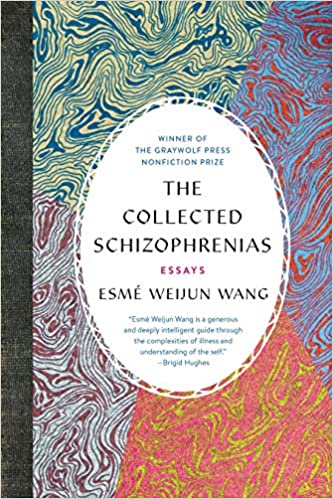 With this collection of essays, Wang chronicles her experiences with having late-stage Lyme disease, PTSD, and schizoaffective disorder, bipolar type. We follow Wang as she details her experiences with audible and visual hallucinations, her stay in mental hospitals, how she experienced PTSD following an abusive relationship, and more. There's even a chapter that she wrote while experiencing a particular kind of psychosis known as Cotard's delusion, which is a rare condition that causes someone to believe they are dead. She's very honest about being ashamed of her mental illness when she confesses things like "I'm uncomfortable because I don't want to be lumped in with the screaming man on the bus, or the woman who claims that she's the reincarnation of God."
Book Club Bonus: The criteria for having mental illness has changed through the years. How should we reconcile cultural differences in terms of spirituality, etc. with what is considered mental illness? Who dictates what is considered mental illness and what is not?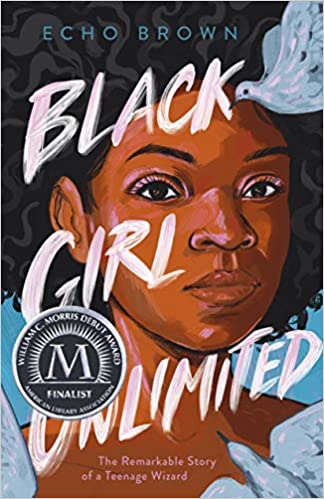 Echo's life as a wizard on the East Side is rife with substance abuse, child abuse, depression, racism, classism, and sexism. Despite this, there is magic everywhere. This YA coming-of-age story is a mix of surrealism and metaphor that shows how Black women's resilience manifests as magic. This can be hard to read, but is so necessary.
Book Club Bonus: How can the idea of Black women being resilient actually be damaging? Also, how does this book explore intergenerational trauma?
Bonus Bonus: All of the books mentioned here focus on women/girls of color dealing with mental health issues. All of the books also have sexual assault. Discuss the intersection of mental health concerns with the prevalence of assault.
Suggestion Section
An article on how Reese Witherspoon's book club is driving book sales. The impact of book clubs!
In case you hadn't heard, Barack Obama and Bruce Springsteen have a new book.
Here is a list of 2021 releases from Book Riot sure to start some great book club conversations!
---
Thanks for chilling with me! As always, If you have any comments or just want to connect, send an email to erica@riotnewmedia.com.
See you next week,
Erica