Sponsored by Amazon Publishing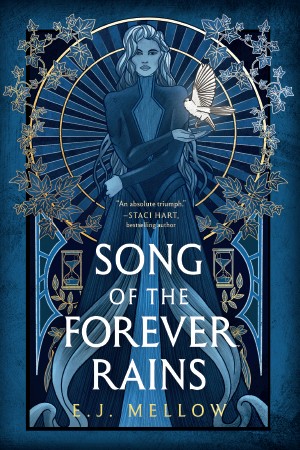 The Thief Kingdom is hidden within the world of Aadilor. Few have found this place where the Thief King reigns with the help of the Mousai, a trio of spellbinding sorceresses. Larkyra Bassette, the youngest of the three, has a singing voice with the power to slay monsters. When she agrees to embark on her first solo mission to stop an evil duke, she teams up with a handsome mortal to stop his evil plan. From award-winning author E.J. Mellow comes the first riveting fantasy read in her new Mousai series. Read Song of The Forever Rains.
Hello again romance readers. I'm PN Hinton, your companion for the world of romance. I hope your spirit is doing well today. If you're new to the Kissing Books newsletter, welcome and enjoy your stay. If you're a long-time reader, welcome back; it's good to see you again.
The end of last week was really rough for me, so relaxing was at the top of my list this last weekend. Friday I embraced my love of horror by watching Fear Street: 1994, which I LOVED and can't wait for the other two. Saturday I went swimming with the teenager and Sunday I dog-sat for my cousin. All that said, I can't believe we're already in July. This year is just breezing by like last year didn't do a slow crawl.
Romance News
This July is the second annual is #JenkinsJuly, a month-long celebration of the career of Beverly Jenkins. This was started by Ana Coqui and celebrates the author's twenty-seven year career that began with Night Song. In fact, eight of her books are celebrating milestone years. If you still haven't read anything by her, they're are a great spot to start from.
There was also a tweet floating around last week that touched on the subject of how one author approached writing about sex between two men and honestly, it was terrible. The author has since deleted her Twitter account but you can still see a screenshot of it here via this tweet from author Jack Harbon. There is a lot to unpack here, more than can be fit into a newsletter with a cap on word count but…this was not a good take.
Around the Web in Romance
Here's a rundown of some of the must read YA romances coming out from now until the end of this year.
If you're looking for a few good M/M romances to relax on the beach with, here is a list of contenders.
Here are a few books you might be tempted to marathon in one sitting. I can personally attest for how adorable and awesome How Sweet It Is was.
Here's my plug to say I hope you took the When in Romance survey and if you haven't, click here to get it done. It shouldn't take too long depending on how prolific you want to be with your answers.
Recommendations
I recently had the realization that I am actually a bigger fan of the fake relationship/dating trope than I thought. When I began to look back on some of my well-loved books, it made sense since a lot of those fell into this trope. This leads me to today's recommendations which are ones that have some thread of this trope. I think it's a nice mix of historical and contemporary and the ladies mentioned here are some of my favorite authors. Hopefully you'll find one you haven't picked up yet, and have some beach reading options.
Jewel by Beverly Jenkins
Y'all know Mrs.Bev was going to make an appearance with it being #JenkinsJuly. Jewel and Eli are lifelong friends who tend to butt heads along the way. When Eli has to pretend to have a wife to help get his struggling newspaper back off the ground, Jewel agrees and it seems like it will just be a secret between them. As often happens in small towns, word of the arrangement gets out resulting in a real marriage and the associated feelings that come with that. You don't want to miss this gem from Jenkins, if you'll pardon the pun. Or not; I know I make them a lot and am not sorry.
Angel by Johanna Lindsey
Angel is a gunslinger known as the Peacemaker, tasked with helping Cassie get out of the mess she got herself into when someone he owes a favor to calls in his chip. This mess? Getting herself caught in the middle of a family feud that rivals the Hatfields and the McCoys. Of course his reputation precedes him so when the families realize who he is, she claims he is her fiancé to try to prevent any more trouble. This ends up in a real life shotgun wedding though and both are left in a position where they can legally (for the time) give into their desires.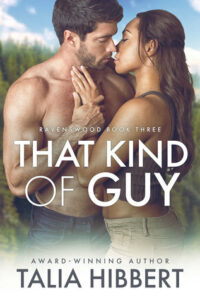 Author Rae does not want to attend an upcoming awards convention where her ex-husband and his new wife will be in attendance solo. Her solution? Asking her friend Zach to pose as her boyfriend. He agrees thinking it will be an easy, breezy weekend but the desire both have been ignoring to avoid ruining their friendship rears its head in the close quarters. They both have to decide if they're willing to take a risk. If you've read the rest of the Ravenswood books, this is a good wrap up one for everyone's love story. Bonus points for the demisexual rep here!
Beauty influencer Jai has been having an online correspondence with someone she thinks is Bollywood star Dev Dixit…until a face-to-face encounter proves she's been catfished. She flees desperate to save face, which prompts Dev to follow her to make amends only for them to be caught in a somewhat compromising position. Damn that paparazzi. Both decide that a fake engagement is the best way to save face all around, but thanks to well -meaning but overbearing family members, it quickly becomes a very real marriage. Will they be able to overcome the initial rocky beginnings for a real chance at love?
That's all for this week. I'll be back next Monday to catch y'all up on the world of romance. In the meantime give me a follow over on Twitter under @PScribe801. Until next time!