Sponsored by Epic Reads.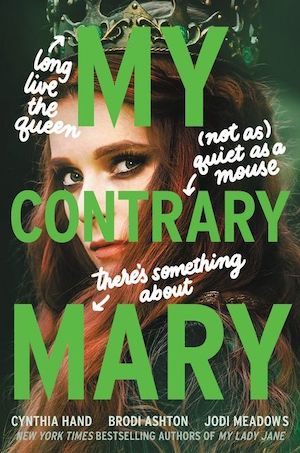 tk
Paramount Options Rediscovered Richard Wright Novel The Man Who Lived Underground
Acclaimed author Richard Wright's rediscovered novel The Man Who Lived Underground has been optioned by Paramount in a seven figure deal. The novel's manuscript was discovered by Wright's daughter Julia Wright. When Wright originally wrote the novel, publishers were reluctant to publish a story about a Black man who was arrested and beaten into a confession for a crime he didn't commit. They thought it was "too dark, too gritty." Now, the story is being prepped for a screen adaptation. Producers Kenya Barris (Black-ish) and Khalabo Ink Society, along with Hyde Park Entertainment, and Ashok Armitraj, are attached to work on the project.
Mufreesboro Teen Wins LGBTQ Literature Contest for Letter to Herself
Murfreesboro teenager Zee Taylor is the winner of a national LGBTQ literature contest from the Hope In A Box / Born This Way Foundation. Her entry? An encouraging letter to her younger self about growing up as a queer kid. The contest received entries from over 70 students around the country from grades K-12. They included essays and videos about how LGBTQ literature has affected them. Sixteen-year-old Taylor wrote about The Miseducation of Cameron Post, Symptoms of Being Human, and Aristotle and Dante Discover the Secrets of the Universe. "If only I could tell you what Cameron Post will teach you in a few years, when bad things happen, it does not mean the end," Taylor writes to herself in her letter. Her prize for winning the contest is $500 cash, and her essay is featured on ChannelKindness.org.
Anne Hathaway to Star in Adaptation of Robinne Lee Novel The Idea of You
Anne Hathaway is set to star in Amazon Studios and Welle Entertainment's upcoming adaptation of Robinne Lee's popular romance novel The Idea of You. Jennifer Westfeldt (Friends with Kids) will write the screenplay, with Cathy Schulman and Gabrielle Union producing. Lee's 2017 novel is the story of Sophie, who will be played by Hathaway. Sophie is a 40-year-old divorced mother who is recovering from her husband leaving her for a younger woman. After he cancels his Coachella trip with their 15-year-old daughter, Sophie agrees to take her instead. There, she meets the charismatic lead singer of the most popular boy band in the world. She instantly finds that she has a connection with this younger man, and they embark on a romance that changes Sophie's life. The role of the lead singer has not yet been cast.
The Winners of the 2021 Indigenous Voices Awards Have Been Announced!
The winners of the 2021 Indigenous Voices Awards have been announced! Here are the winners, including fiction, graphic novels, poetry, and more.