Sponsored by Great Books Online for Adults: Literature & Discussion.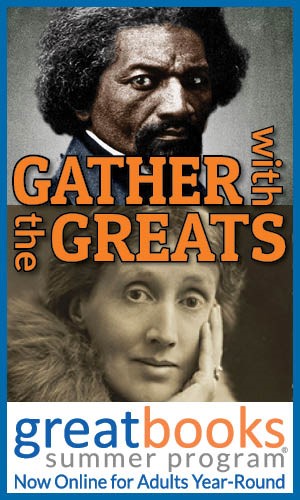 You're Invited to a Free Great Books Online Special Event! Treat yourself and join us for an evening of literature, February 11 at 8:00pm Eastern. Fun and Free!
Have you ever wished you could share an evening with Shakespeare, dine with Dali, or talk with Toni Morrison? Gather with the Greats, and join the conversation at Great Books Online!  Live, dynamic shared inquiry discussion for adults.  Connect with others who love literature as much as you do. Led by distinguished professors and scholars.
RSVP today for the Fascinating, Fun, and Free Special Event on February 11!