Sponsored by Page Chaser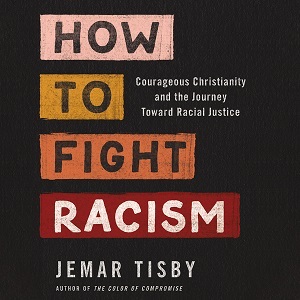 How to Fight Racism by Jemar Tisby is a handbook for fighting racism that provides readers with practical tools and suggestions, along with real-world examples of change, to enable them to become proactive initiators of racial justice.
Hola Audiophiles! Whoa. This week brought the first book explosion of the year, and there are far too many amazing titles for me to fit in this newsletter! I'm going to highlight a few whose audio performances sound the most exciting, but check out our New Books newsletter if you haven't already for a more robust list. Let's get to it before I take up too much of your time.
Ready? Let's audio.
---
New Releases – Week of February 2, 2021
I truly wish I could talk about ten other books, like Milk Fed by Melissa Broder (queer dark fiction centered on disordered eating, blurbed by Carmen Maria Machado) and The Project by Courtney Summers (look, I have watched two documentaries about NXIVM and one about Heaven's Gate, I am clearly in the mood for cult stuff). So many books, not enough time! But here are four I'm particularly excited about. (publisher descriptions in quotes)
Let's kick things off with an enemies-to-lovers rom-com, shall we? Annika and Hudson go their separate ways after a summer fling in Vegas, never to see each other again… but not really! Annika gets the quite the unpleasant shock when she learns that Hudson is not only moving into her building in Downtown LA, but into the office right next to hers. She is trying to keep her app, Make Up, afloat, billed as "Google Translate for failing relationships." Hudson has an app of his own called Break Up (really, bruh?) and it's wildly successful, and it's known as "Uber for break-ups." Well isn't that just peachy?? The two will clash again and again as they compete in a prestigious investment pitch contest. But again, I did say this was enemies to lovers, so… (romance)
Read by Natalie Naudus (The Bone Shard Daughter by Andrea Stewart, Ace by Angela Chen). I really enjoy her pace and inflection!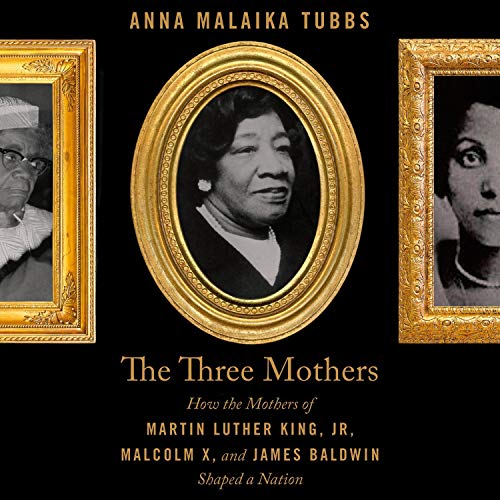 I mentioned both this book and the next one in yesterday's In the Club newsletter and I'll say it again: I'm so surprised that the concept for this book wasn't explored sooner. So much has been written and read about Martin Luther King Jr, Malcolm X, and James Baldwin. But very little has been said about the extraordinary women who raised these American icons. In one stunner of a debut, Anna Malaika Tubbs (an educator, Cambridge PhD candidate, and Gates scholar, no big deal) celebrates Black motherhood by telling these women's stories.
I recently found myself wondering what it must be like right now for the people MLK Jr. left behind: to witness a violent attempted coup largely led by white supremacists and then not a week later hear cries for unity underscored by MLK Jr quotes as though Dr. King wasn't hated and persecuted in his time (and, you know, assassinated). This book feels like it came right on time; I for one am very interested in getting to know the women who raised these important figures, all of them taken too soon. For some bonus content, you can listen to Anna Malaika Tubbs on Jonathan Van Ness's Getting Curious podcast. I especially enjoyed the part where he introduced her and said he "loves, like, a PhD moment." (nonfiction)
Read by the author, whose voice is so bright and fresh! Her passion for this project is evident even in the sample for this title. I'm really excited to see what else she put out into the world.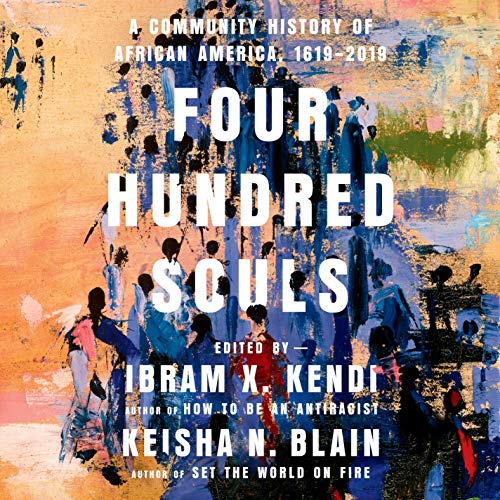 It feels lazy to call this anthology impressive, but impressed I am. This is a community history by 90 brilliant writers, each of whom tackles a five-year period from 1619 to the present. Each writer's approach is different: some wrote historical essays, others short stories, some shared personal vignettes. The result is an important body of work that "fundamentally deconstructs the idea that Africans in America are a monolith—instead it unlocks the startling range of experiences and ideas that have always existed within the community of Blackness." (nonfiction, history, essays)
Read by… everyone? This book features 87 different narrators, including Dion Graham, Robin Miles, Phylicia Rashad, Leslie Odom Jr., Bahni Turpin, and more. Oh my gatos!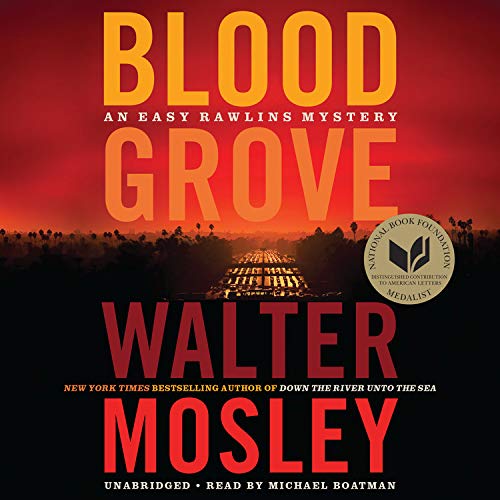 Walter Mosley's infamous Detective Easy Rawlins is back! This is, I believe, the 12th book in this series and returns to the streets of sunny Southern California. Easy "navigates sex clubs, the mafia, and dangerous friends when he reluctantly accepts the racially charged case of a traumatized Vietnam War veteran in late-1960s Los Angeles." (mystery)
Read by Michael Boatman (Slay by Brittney Morris, Devil in a Blue Dress by Walter Mosley), who btw is an actor who's been in aaaaaall of the crime dramas. I heard him and legit went, "Hey! I know him from SVU!" His voice was practically made for audiobook performance. What a perfect person to read an Easy Rawlins mystery!
Latest Listens
Having finally blasted through my Libby loans last week, I went right back to waiting for other holds to come in. Then I remembered that the Libby app's landing page usually has a collection of titles with no wait times available for immediate loan. And that is how I came to finally read Celeste Ng's Everything I Never Told You.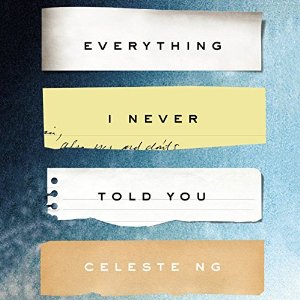 This is, to be honest, not a book that was even on my TBR. When a book is everywhere—for reasons I can't explain—I either want to run and grab it immediately or unconsciously stay far, far away from it. Everything I Never Told You fell into the latter category, and I don't know why! I ended up really enjoying it and see why it makes such a good book club pick.
"Lydia is dead. But they don't know this yet..." So opens the book, and we very quickly learn that Lydia was the favorite, and I do mean fave-oh-rit, child of Marilynn and James Lee. Marilynn, who is white, and James, who is Chinese, are raising their mixed-race family of five in 1970s Ohio. All their hopes and dreams seemingly rest on Lydia's shoulders, their perfect golden child who will surely go on to live the life they each once envisioned for themselves. But when Lydia's body is found at the bottom of a local lake, the gossamer threads holding their family together come undone. The story is told in flashbacks and slowly pieces together what happened on the night of Lydia's untimely death. It's told from multiple perspectives, including Marilynn, James, Lydia, and her brother Nathan's point of view, each revealing secrets and lies they kept from each other and from themselves.
Again, I see why this makes such a good book club pick. It asks us each to examine how well we really know the people we love, and confronts the devastating effects, if not addressed, of generational trauma. It considers the cost of perfectionism, especially the kind we foist on other people who never asked to be crushed under the weight of someone else's expectations. It asks readers to sit with the idea that hurt people hurt people and to think critically about ambition. I kept finding myself shaking an angry fist at a character on one page only to better understand their motives, though not necessarily forgive them, a few chapters later.
It has been awhile since I listened to a book read by Cassandra Campbell, which is impressive considering her 47 pages of audiobook credits on Audible. I really enjoyed the life she gave to each character, especially Lydia and her siblings, Nathan and Hannah. She did a great job at nailing "frustrated teen" without sounding over-the-top and gimmicky, which many of you know is my pet peeve when adults voice younger characters. She conveyed hurt and anger and grief so well that I had to pause a few times and give it a minute.
If you're in the mood for fiction that's also a slow burn mystery and focusses more on the "why" than the whodunnit, and that sits with some of of the unsavory behaviors we exhibit when we feel robbed of our agency, add this one to your TBR.
From the Internets
I know I already expressed my awe for Four Hundred Souls, but here's a piece from The Root about its star-studded audiobook cast. I'll say it again for the people in the back: eighty! seven! different! narrators!
Libro.fm is kicking off Black History Month with a new, permanent collection of audiobooks by Black authors. Check out the collection here!
at AudioFile: go behind the scenes of the recording of Barack Obama's A Promised Land
at Audible: Weezer… wrote a song about Audible?
Over at the Riot
6 Great Audiobooks in Translation – I'd like to add Drive Your Plow Over the Bones of the Dead by Olga Tokarczuk, such a good listen! Just speed it up a little, unless you prefer your narration on the slower side.
---
Thanks for hanging with me today! Shoot me an email at vanessa@riotnewmedia.com with with all things audiobook or find me on Twitter and the gram @buenosdiazsd. Sign up for the In The Club newsletter and catch me once a month on the All the Books podcast.
Stay bad & bookish, my friends.
Vanessa